Blogs
What the Farmerline Fellowship is about?
August 11, 2017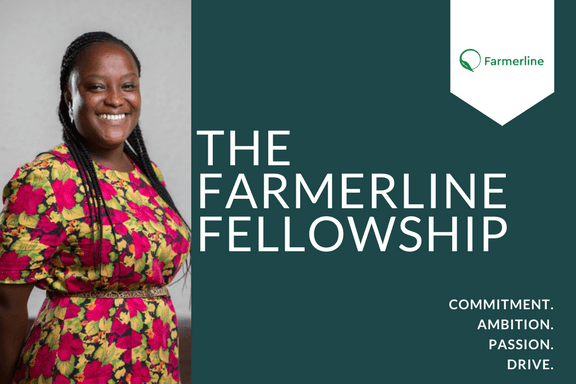 How is our fellowship program a rare opportunity for interns to achieve meaningful work and innovative impact?
As we grow, we are excited to bring driven, motivated and passionate interns to join the Farmerline team.
Thus, the Farmerline Fellowship is an initiative designed to give young leaders around the world a chance to have real life experience on the front lines of a social change enterprise.
We place our fellows in high-impact leadership positions within the company where they leverage their talents and experiences to develop innovative solutions to the complex and challenging problems that we're committed to helping solve.
This fellowship program also presents interns with a tangible opportunity to nurture and use the skills needed to succeed in a career centred in their area of expertise. During their time at Farmerline, fellows will build on their strengths and address areas of development. The fellowship initiative will prepare them for leadership in both public and private sectors, and to work across all spheres of global society: business, government, civil society and academia. They will learn through peers and projects, all within an immensely diverse community of individuals united in their drive and commitment to improving the state of the world.
For our CEO and Co-Founder, Alloysius Attah, the Farmerline Fellowship program is a journey of individual development and helping the company achieve its mission. "When we think about how to build our team, the first thing we think about is the culture we want to create. At Farmerline, we don't see ourselves as a company with employees that have jobs, but rather as a community of passionate people. And together with our fellows, we will work on our long term vision to fundamentally empower smallholder farmers into successful entrepreneurs."
He also adds that our fellowship process puts a lot of emphasis on passion, team fit, creativity and the desire to want to see farmers flourish.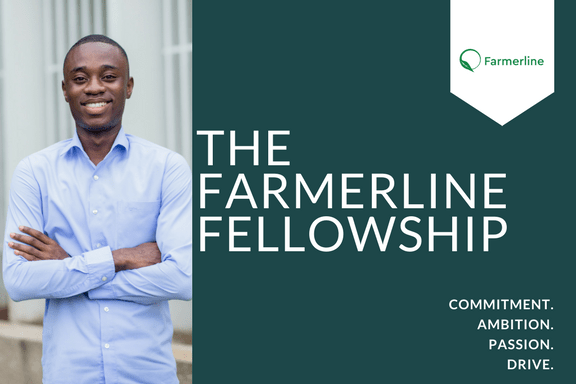 As part of our team, fellows will alongside our staff to develop and implement leading business strategies that help build a more just, equitable and sustainable world.
With this initiative, fellows will be taken through a high-intensity, hands-on, immersive experience to help them begin the impact career they've always wanted. Our fellows make a difference by contributing unique skill sets that are needed within their placement agencies.
Our fellowship is centred on professional development challenges and relationship building with like-minded professionals that will last a lifetime.