Blogs, Farmer Stories
Memunatu's Success Story: How Farmerline's Input Credit Support Program Empowered a Small-Scale Farmer
May 12, 2023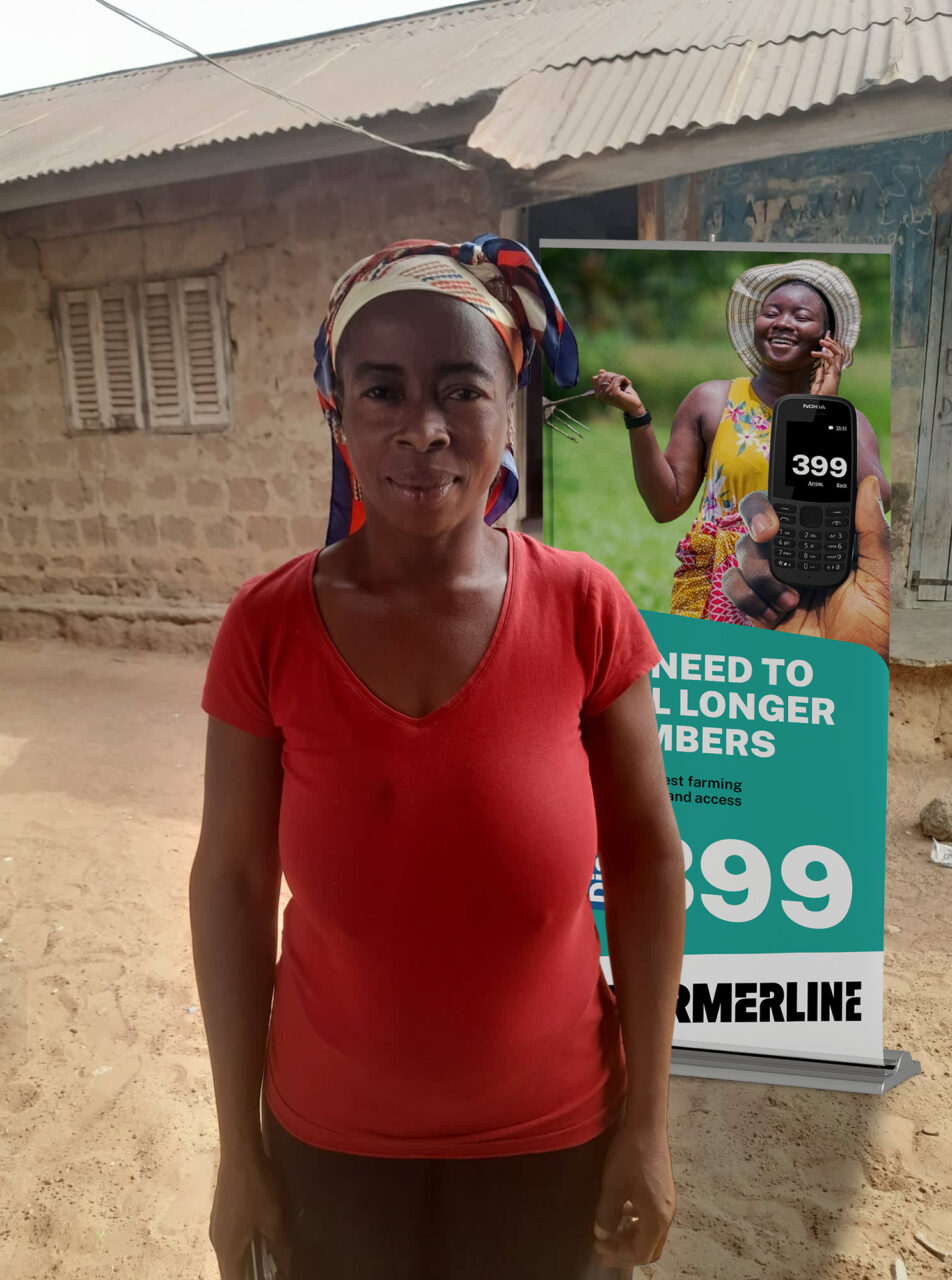 Accessing agricultural inputs has always been a challenge for small-scale farmers, hindering their productivity and livelihoods.
Farmerline recognized this issue and developed a valuable program to address it. The input support initiative offers affordable and timely access to high-quality agricultural inputs, including fertilizers, seeds, and agrochemicals.
Operating on a credit system, the program requires farmers to make a 50% down payment for the inputs they need, with the remaining balance to be paid after the harvest. This system provides farmers like Memunatu Salifu, a small-scale farmer from Kasei, Ghana, with the opportunity to overcome their challenges.
Memunatu had struggled to access fertilizers for her maize farm due to scarcity and high costs. However, everything changed when she attended a training workshop organized by Farmerline. There, she discovered the input credit support program, which allowed her to receive the necessary inputs with just a 50% down payment.
With the support she received, Memunatu applied the ammonia fertilizer to her growing maize crop and witnessed remarkable results. Her maize thrived, resulting in an excellent yield.
The initiative not only addresses the cost and availability issues of agricultural inputs but also provides training and extension services to farmers. Workshops on good agricultural practices, crop management, and post-harvest handling are offered, empowering farmers with valuable knowledge. Additionally, the program assists farmers in accessing other farming services such as tractor services, reducing labor and time required for farming activities.
Through Farmerline's input credit support, Memunatu gained access to the necessary inputs that would have been financially challenging to obtain elsewhere. This support enabled her to expand her farm from 2 acres to 3 acres, a feat otherwise unattainable.
The impact of the input credit support extends beyond increased farm size and improved yields. It has transformed Memunatu's farming activities, making them less labor-intensive. With the ability to access services like tractor rentals, farming has become more efficient and productive.
Thanks to Farmerline's input credit support, Memunatu now has the confidence to farm and generate greater income. She can cultivate her crops at the right time, knowing that she will always receive the necessary credit for inputs.
For Memunatu, Farmerline's input credit support program has been a game-changer. It has significantly increased her production and improved the quality of her crops, transforming her farming journey for the better.