Blogs
Preparing Ghanaian cocoa farmers for changing climate conditions
August 9, 2019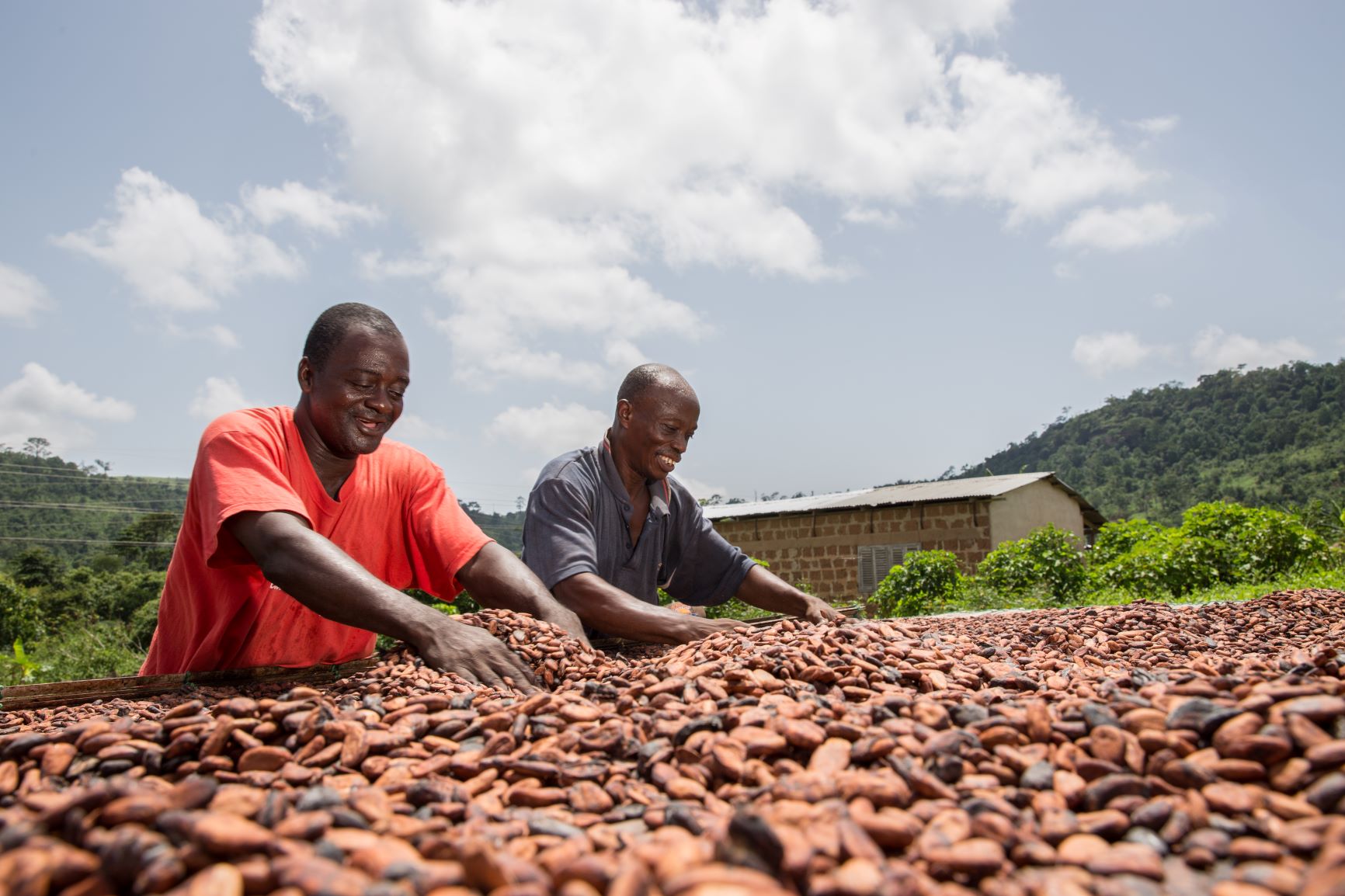 CIAT collaborates with CocoaLink to help young farmers mitigate the negative effects of climate change through digital maps
Ghana is one of the largest cocoa-producing countries, with over 40% of the population relying on the crop as their main source of income. Besides providing employment, cocoa has many other economic benefits for Ghana, which makes climate change a real threat to the country's economy. According to climate projections in Ghana, the northwest of the cocoa belt will no longer be suitable for cocoa by 2050s if no action is taken; traditional cocoa regions will remain suitable, but stresses such as pest and disease pressure and drought are expected to increase; and the western region will remain suitable as well, but adaptation efforts are needed to avoid cocoa production losses (Bunn, Schreyer and Castro. 2018). To mitigate the negative effects of climate change, it is necessary for cocoa farmers to adopt site-specific climate-smart practices that can be implemented quickly and effectively.
As part of CIAT's ongoing efforts in climate-smart agriculture (CSA), the Center formed a consortium with the International Institute of Tropical Agriculture (IITA), Rainforest Alliance, Root Capital, and the Sustainable Food Lab to promote CSA practices for cocoa farmers in the world's leading producer countries, including Ghana.
The overall goal is to enable farmers to produce more cocoa while adapting to the changing climate and cutting down greenhouse gas emissions. The effort in Ghana is thus part of a broader goal to ensure CSA goes beyond pilot projects and achieves wider adoption.
Achieving wider adoption of CSA practices
In order for CSA practices to achieve scale, CIAT partnered with the CocoaLink App to deploy the Cocoa Zones interactive map and associated CSA training materials. CocoaLink is a mobile application aimed to train and incentivize the next generation of Ghanaian cocoa farmers through interactive contents in a variety of digital media such as videos, pictures and interactive quizzes. The app was built by Farmerline in collaboration with Hershey and supported by the  World Cocoa Foundation, to increase cocoa actors' understanding of climate-smart cocoa and also to increase youth engagement in cocoa production by sharing critical information and agricultural tips in an innovative way.
Through CIAT's collaboration with CocoaLink, the Cocoa Zones section was created as one of the key features of the application. The Cocoa Zones is an interactive map created with cocoa production data gathered from the consortium's CSA project pilot in Ghana. The map breaks down the main cocoa growing areas into five Climate Change Impact Zones and informs users about the characteristics of each zone. Users are able to know the current climate conditions, the impact of climate change and the adaptation measures to take at farm level in each zone.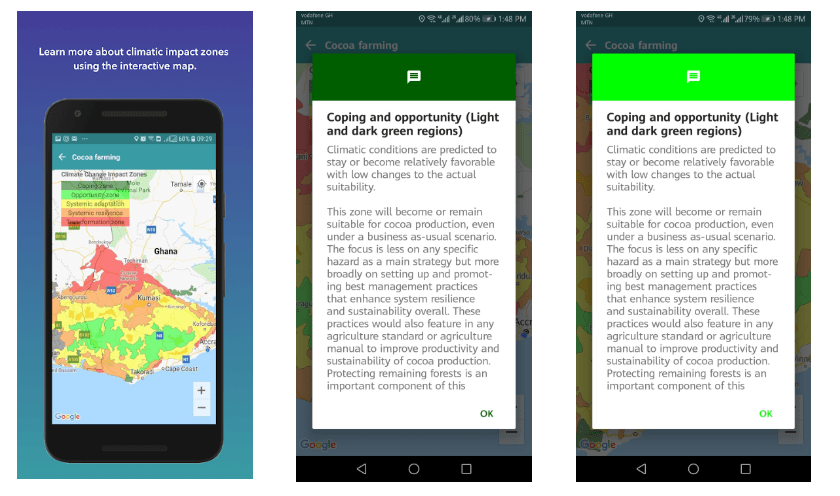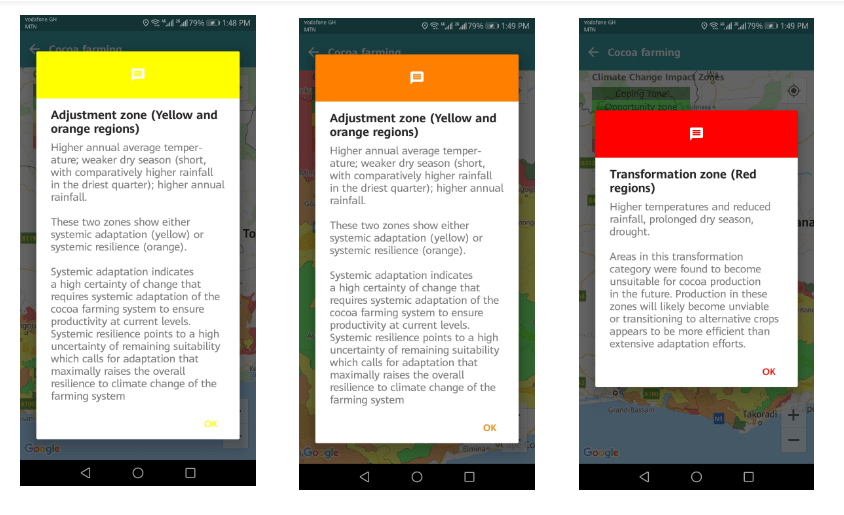 The tool has great potential for Ghanaian farmers and extension workers, whose work is highly vulnerable to the effects of climate change. The CocoaLink App also recommends a range of CSA practices that users can follow, depending on their investment capacity to reduce the impact of climate change. They can go from Minimum investment to build resilience, to Bronze, Silver, and Gold; which has the highest amount of resources needed to adopt the optimal adaptation practices.

"The Cocoalink app includes both the climate exposure work as well as a level of investment filter that allows farmers to choose their willingness to invest (gold, silver, bronze). These tools help farmers not only understand the impact of climate change, but also identify specific practices that they can implement on their farms to reduce their exposure to increasingly  uncertain climate. In short, the app allows farmers to develop tailored solutions based on their climate challenges and economic conditions thus avoiding the 'one size fits all' trap."
         -Mark Lundy