Blogs
How legwork supports the delivery of technology solutions to the agricultural last mile
May 20, 2019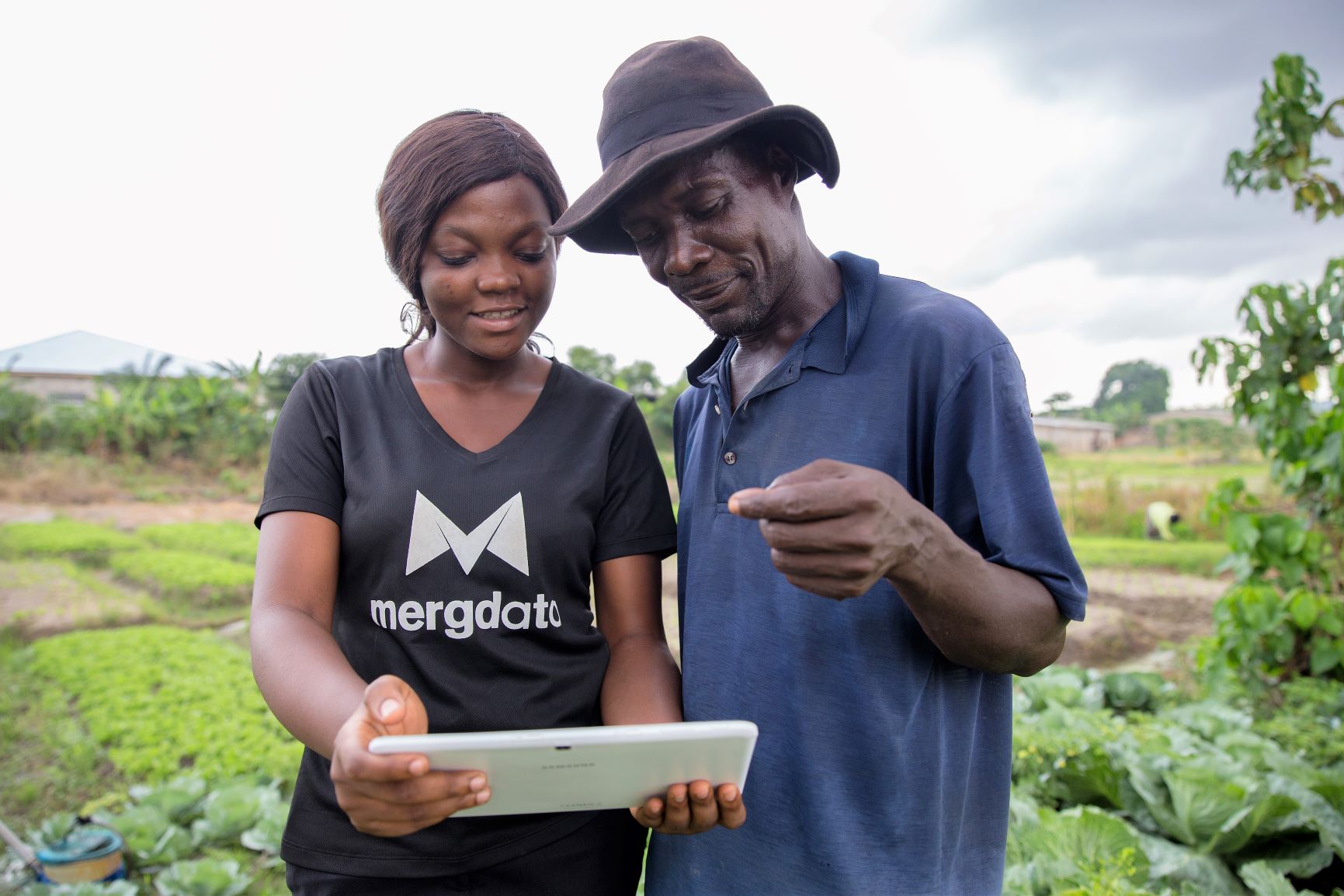 A vital part of the agricultural value chain is the last mile. This is the part of the chain where direct relationships and transactions with the farmer take place. The last mile is the sweet spot of the agriculture value chain and improving its operations has direct impacts throughout the value chain; from empowering the farmer to increasing the quality of food on a consumers' plate.  In recent times, there has been a lot of focus on improving last mile transactions with technology.
In order to fully realise the solutions that tech provides to the last mile, it is important that direct human contacts are built into the operationalisation of the technology. This will ensure that end-users have a better appreciation of the solution. The legwork is even more important for innovations that are deployed in developing regions. The legwork will help farmers to overcome their barriers to resources. Some of the barriers in these regions are remoteness of credit facilities and input services, poor road network, limited internet access and language barrier.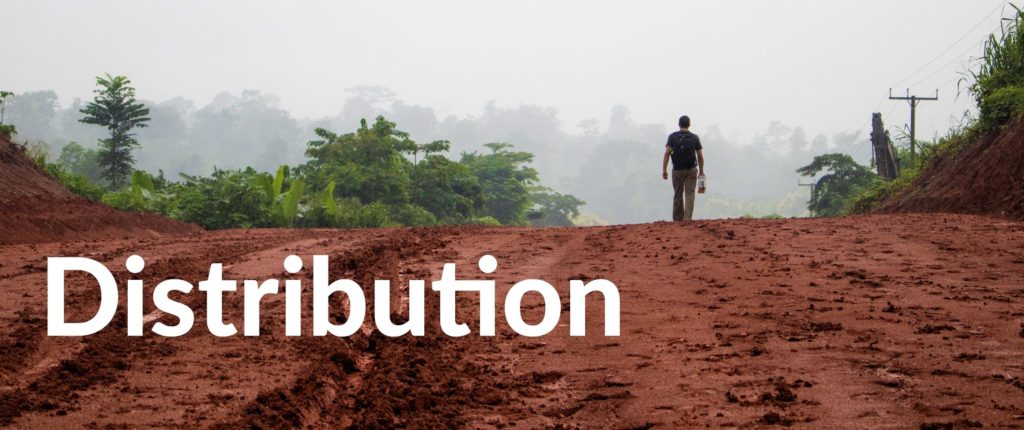 With an understanding of these challenges, Farmerline uniquely combines digital technology and a network of field agents to deliver information and resources that empower the smallholder farmer to increase their productivity and their bargaining power during last mile transactions. Farmerline's growing field agent network is made up of a hierarchy of people who move products and services from national centres all the way to individual farmers in farming communities.
Some ways in which technology and legwork come together at Farmerline
LEGWORK THAT HELPS TO UNDERSTAND SYSTEMS AND PROVIDE BEFITTING SOLUTIONS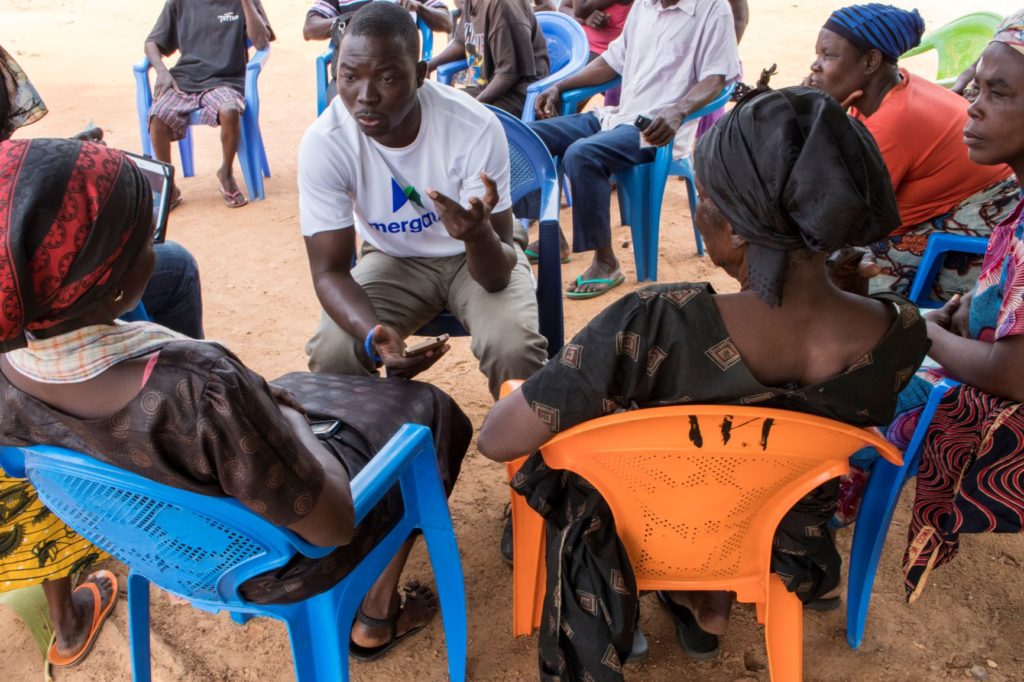 Most smallholder farmers live in communal settings. In order to access and deliver impactful solutions to farmers, it is critical to give reverence to their community governance systems and understand how they work. Field agents' first build relationships with community leaders and influential people in farming communities to understand the needs of farmers.
INFORMATION GATHERING FOR IDENTIFICATION AND PERSONALISATION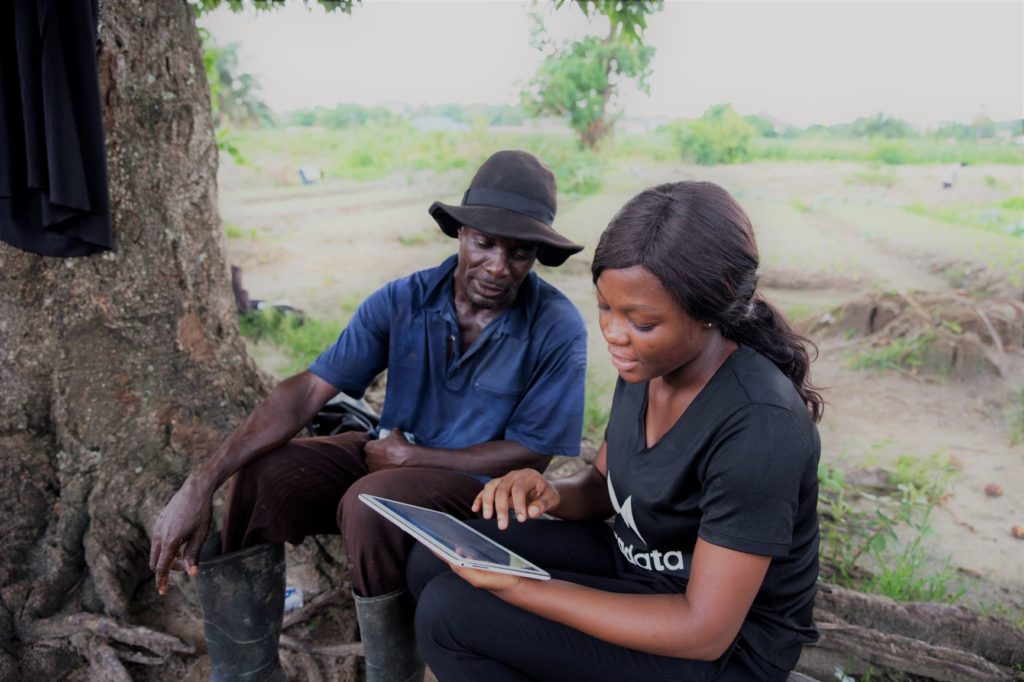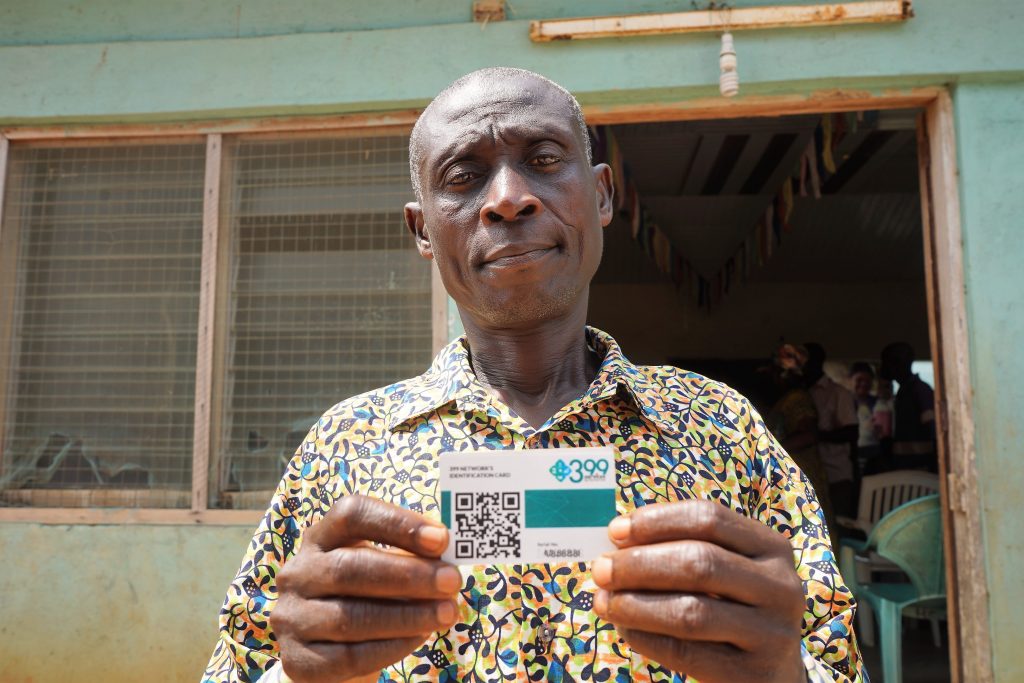 Field agents take information from farmers to build farmer profiles and provide them with tailored services
In order to provide services that deliver on each farmer's needs, field agents put together a digital profile of the farmer, containing basic information as well as their farming assets and activities. This digital profile helps to identify the farmer, enables the farmer to benefit from Farmerline's services and most importantly helps to track every transaction between Farmerline and the farmer. This digital identity gradually grows to become an economic identity that captures the farmer's transactional history and assets, positioning them to benefit from credit and insurance facilities.
DELIVERING LOCATION-SPECIFIC & NEEDS-SPECIFIC INFORMATION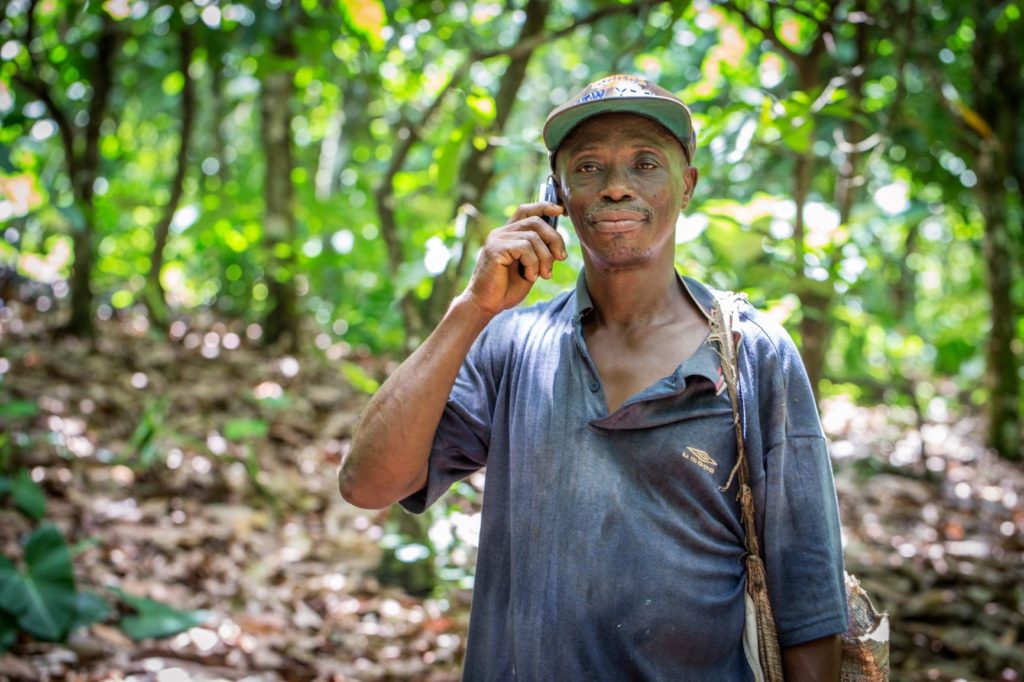 The information gathered through field agents enables Farmerline to learn about the unique needs of each farmer. This enables us to shape service delivery to the profiled farmers. Farmers receive information that is aligned with the type of crop they grow and the season. Good agricultural practices and market prices are examples of such tailored messages disseminated to the farmers. The legwork has also ensured that weather monitors are installed at key points to detect and deliver weather forecasts for specific communities. All these information are delivered as a voice message in the native language of the farmer.
INPUT DELIVERY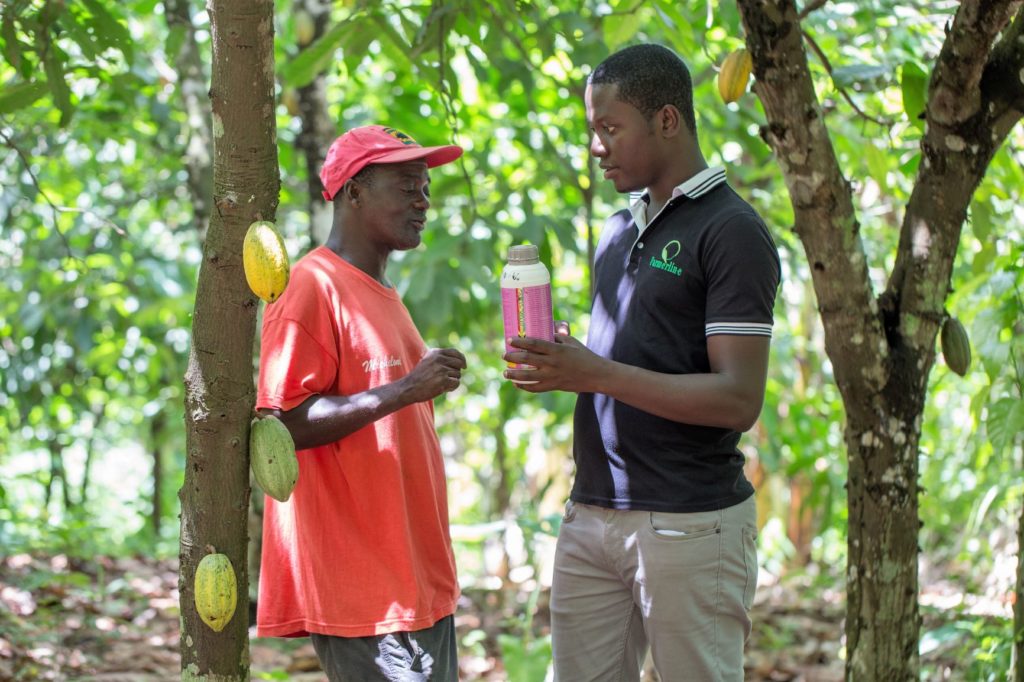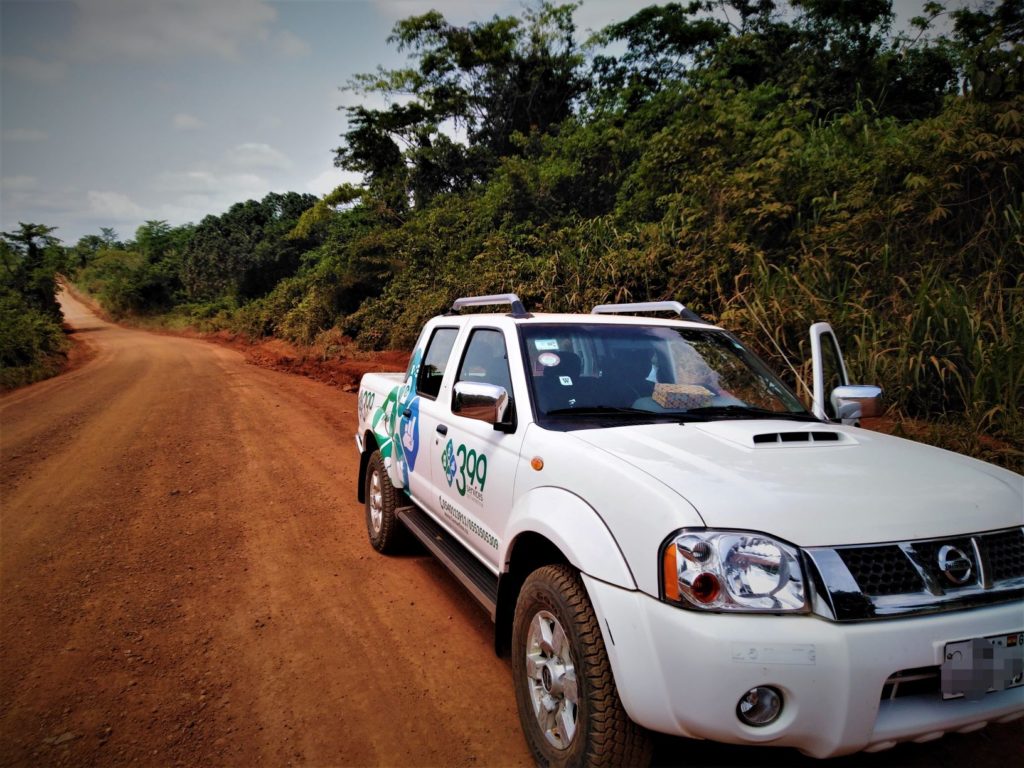 Farmerline delivers farm inputs directly to farmers to ensure convenience and affordability
Making inputs available to farmers in rural communities means delivering affordable and quality products at the right time throughout the season. Farmerline's technology allows farmers to place orders for inputs via a USSD platform on their mobile phones. Additionally, Farmerline's well-distributed field agents assist farmers to place orders for inputs. The order is detected and approved farm inputs are delivered through the agent network to the farmer at a price below the market value. Farmers do not pay for the cost of delivery.
By combining technology with legwork, Farmerline is able to gather on-the-ground data that enables it to understand the unique needs of the farmers.  The services that are offered to farmers are therefore relevant, accessible and affordable. Enabling farmers to increase their income while reducing cost. Farmerline's model builds innovation from the ground up, backed by insightful data from the real end users. Services can be more impactful in developing countries if the uniques systems and needs of the people are used to build solutions. Personal contacts from field agents further humanise the solutions offered and builds a unique bond between farmers and the company. This enables Farmerline to be in a great position to transform more smallholder Farmers in the developing world into successful entrepreneurs.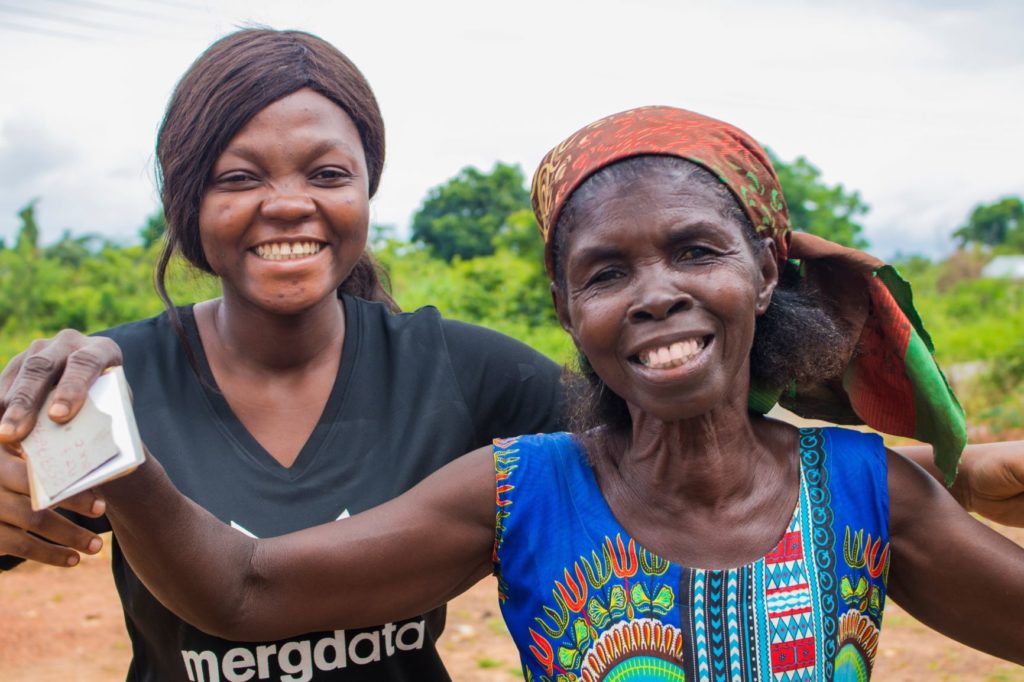 Also, learn more about Farmerline's 399 Services for Farmers andMergdatatechnology for Businesses.