Farmer Stories
Farming for Good…Alhaji Baba Seidu Makes a Difference
November 30, 2022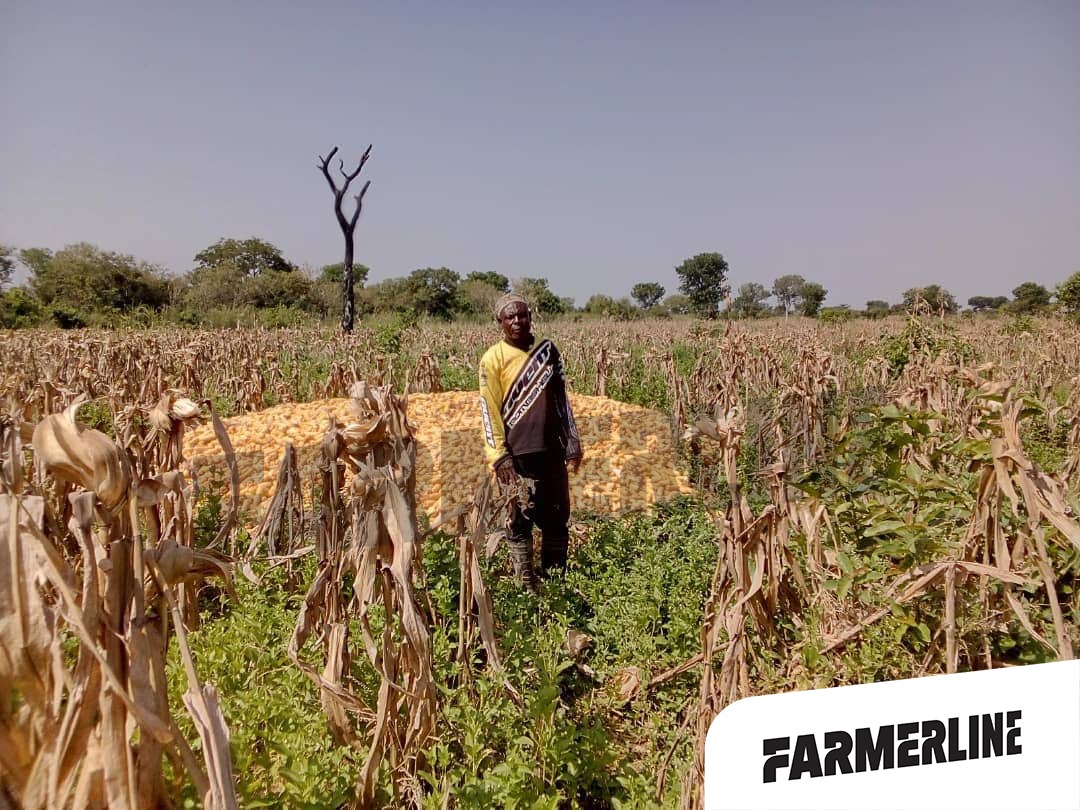 "I want to be known as a man who persevered and excelled in farming despite his lack of formal education. I want the next generation to know that farming can create wealth."
FAR MORE THAN FOOD
Farmers contribute far more than the food they produce, the first place a farmer makes a difference is on the land, but the impact goes further than that. Farmers support and make a difference in their communities beyond the provision of food and jobs. When farmers succeed they create a sense of shared prosperity letting their communities benefit from their success.
The life of Alhaji Baba Seidu the 2021 National Best Quality maize farmer is worth celebrating. With no formal education but dedication and commitment to farming and a strong sense of community, Alhaji Baba Seidu has contributed far more than the food he produces for his community.
FAMILY LIFE
Alhaji Baba Seidu has been farming crops for over 26 years and, 15 years ago diversified his portfolio by including animal rearing. He is a family man and a homeowner. Alhaji has two wives and 12 children and 21 extended family members that depend on him. He owns a 7-room home and has 12 permanent workers he considers family, he however employs over 200 casual workers when needed.
FARMER LIFE
Before he was introduced to improved farming methods by institutions like CRIG, YARA and Farmerline, Alhaji was cultivating 70 acres of maize, 1 acre of Yam, 15 acres of rice and 90 animals all on his 120-acre farmland.
After he was introduced to improved ways of planting, weed control, and other good agronomical practices, Alhaji has become even more successful.
" I now have a warehouse which can take fifteen thousand (15,000) – twenty thousand (20,000) mini bags of Cereals, 7 tractors, 1 harrow and 1 bulldozer. Equipped with knowledge from several trainings and workshops, I expanded my Agrochemicals & Fertilizer shop. I also acquired one (1) square mile of farming land."
"I now purchase improved seeds and apply the required fertilizer to help my crop yield. Farmerline supplied me with maize seeds of pioneer breed, and I must attest to the bumper harvest I got from that, currently, I cultivate Five hundred (500) acres of "PIONEER®" maize and harvest between 35,000 – 36,000 mini bags as compared to my previous yield of 3,500 mini bags from 70 acres cultivated. For cowpea, I cultivated 150 acres and had 3,000 – 3,600 from the improved "BLACK EYE" seeds but previously my own seeds could only produce between 270- 300 from the 30 acres cultivated. I also have 130 cattle I rear."
BECOMING BETTER
Some of the training he benefited from took him far from the shores of Ghana, including Germany, through the help of GIZ and MOFa. He also visited Senegal in 2015 through the help of Crop Research Institute of Ghana (CRIG) and AUSAID, he has participated in several RELC meetings where farmers support each other with ideas, workshops from the Department of Agriculture on appropriate fertiliser use, row planting and Chemical use, trainings and workshops from Farmerline with the support of TechnoServe and other institutions. He has also been trained on how to manage aflatoxin in cereals and safety measures on agrochemicals usage, and fall armyworms control.
"One of the things that have helped my farming business and my shop is the use of Farmerline's Mergdata Sales App, Farmerline trained my shop agent and this has helped make our job easy. Farmerline also supported us with discount cards for fertilisers through their 'Support a Farmer Initiative', and this has helped not just me, but many other farmers continue to cultivate the quantities required." 
One of the amazing things about Alhaji Baba is his love for his community, He believes that no man is an Island and to whom much is given, much is truly expected. And so he goes above and beyond his calling to support his family, workers and community.
TO WHOM MUCH IS GIVEN…
" As a beneficiary of several training and workshops, my business has improved greatly, and I have become very successful, but for me, success means nothing if you cannot give back to the people around you, the same way my life has been improved I make it a point to also improve the livelihood of my workers and my community. I have built a six bedroom home in Kumasi with ten additional rooms for my workers and their families to make life a little easier for them."
Alhaji Baba believes we are all interconnected and have a responsibility to our communities. In addition to supporting his workers extensively, he has;
Donated a borehole for the community of Banawom where he is currently farming.
He has formed a group in the Banawom community where he credits them with improved seeds, agrochemicals, fertilizers and recovers the cost of the inputs after harvesting.
He organizes trainings for farmers with support from Farmerline, MOFa, Technoserve and other NGOs
He supports and assists farmers to access loans from financial institutions and guarantees for them.
Every year he donates cereals to final-year students of Amantin senior high school to support the feeding of the students. This year he donated 15 bags of maize.
He makes significant donations annually to the Amantin and Abamba traditional council during their annual Yam festival celebrations and also donates to the Muslim community during festivities and celebrations.
He has donated one plot of land to be used as a warehouse constructed by AUSAID.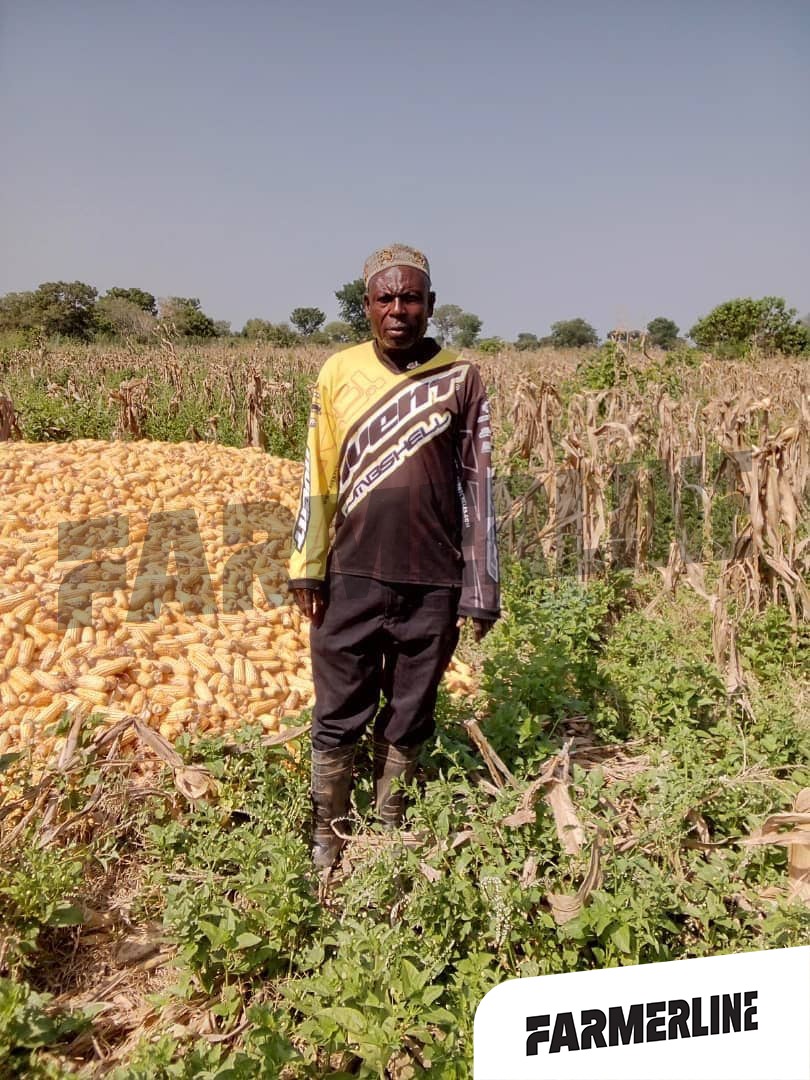 HARD WORK PAYS
By dint of hard work, Alhaji Baba was nominated, vetted and won the 2021 National best Quality maize producer 37th National Farmer's day award. When asked what he believes his legacy is, he had this to say;
"I want to be known as a man who persevered and excelled in farming despite his lack of formal education. I want the next generation to know that farming can create wealth." It's unfortunate that farmers are not well appreciated, but food is life, and any other professional can't survive without depending on a farmer. I will like to use this opportunity to educate the next generation that, farming is one of the most guaranteed jobs any person can do if only it is taken seriously. Any country which takes agriculture seriously has a stable economy because a lot of money is spent on importing food into the country each year, and this has a very negative impact on that country's economy. And I can also testify to the fact that farming has made me who I am today. Acquiring all these properties, supporting my community and nation has been made possible through farming."
CELEBRATING TRUE HEROES.
The farmer is one, but many enjoy the fruits of his labour. Alhaji Baba, we applaud and celebrate your good work. Indeed you are our hero.
As we celebrate farmers, we want to remind you to call the farmer hotline 399 for all your farming needs.