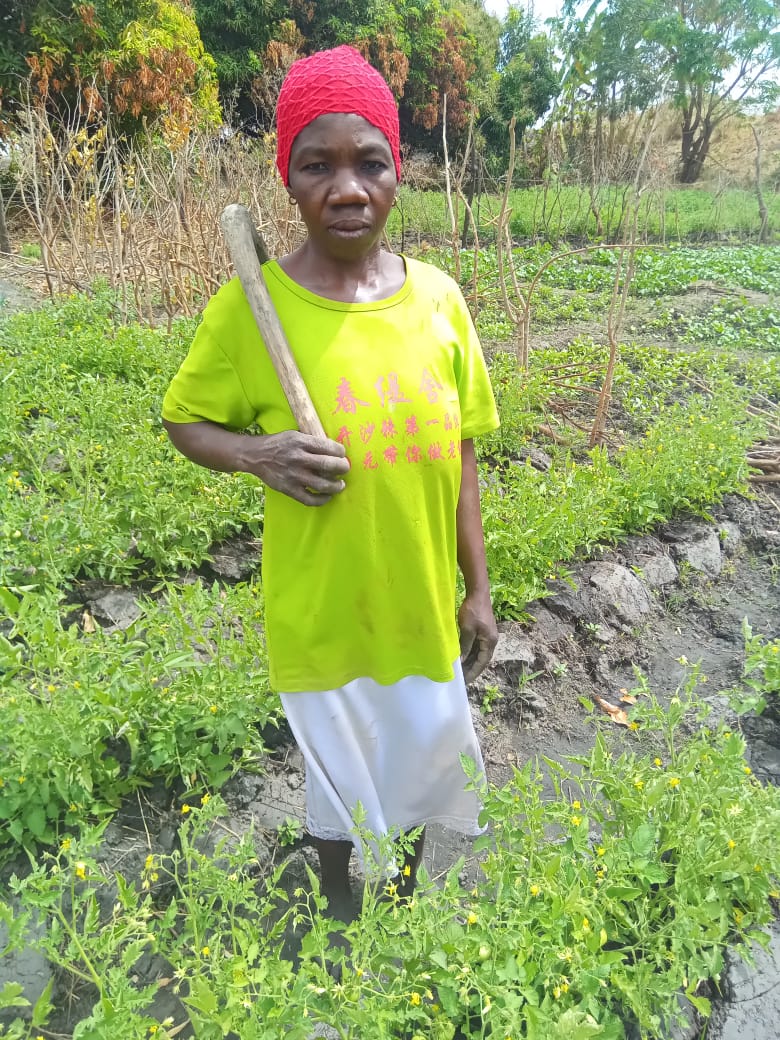 "I would encourage many women to consider farming as a career. I cannot describe the fulfilment I get from this business. Farming is very lucrative…"
The theme for this year's International Women's Day was "DigitALL: Innovation and technology for gender equality". It emphasises the importance of technology and digital tools in advancing gender equality and empowering women in various fields, including agriculture. The theme "DigitALL" aligns well with Farmerline's potential to support female farmers by empowering them economically and socially. Farmerline, over the years, has used technology and innovation in agriculture to help female farmers overcome various challenges they face and improve their livelihoods.
Farmerline's tools such as 399 services and Mergdata can provide female farmers with access to climate-smart information, best practices, market trends, and weather forecasts. These tools can also help female farmers track their crop yields, manage their resources more efficiently, and connect with buyers directly, thereby increasing their income and economic empowerment.
As the world celebrates International Women's Day, we chose to make it a month-long celebration as we shine our spotlight on selected female farmers whose contributions to agriculture are often overlooked.
Today, we celebrate Saani Haberta. Her story is a story of the resilience, determination, and creativity of women in agriculture. Despite the numerous challenges female farmers face, they continue to make a difference working tirelessly to improve the livelihoods of their families and their community.
Saani Haberta, a 52-year-old farmer, has been farming most of her life. "My whole life! I have spent 30 years out of my entire life farming." She jokingly said. Saani was born and raised in Dupari, a community in the Wa East district of the Upper West region. Saani's parents were both farmers, so she grew up learning and loving farming.
Unfortunately, Saani had to drop out of school due to financial constraints, but that did not stop her. She was determined to succeed no matter what it takes, so she dedicated her life to helping her parents on the farm. Through hard work and determination, Saani was able to acquire her own land for farming.
Apart from farming, Saani is also a trader, and with her profits from this trade coupled with her proceeds from her farm, she has been able to take care of her eight children, giving them an education and a better quality of life.
"I realised that I wasn't getting much from selling my farm produce when I sold it to aggregators, so I decided to sell it myself in the market. I store some of my maize and sell it in the off-season when the prices are good." Saani said.
Despite the significant contribution women farmers make in the agricultural sector, they face unique challenges that hamper their productivity and growth and continue to put women at a disadvantage, robbing them of the potential economic benefits, especially for breadwinners like Saani. From limited access to land, credit and finance, education, and extension services, to limited access to markets.
"It is so difficult to acquire land here as a woman, even if you have the money to do so." We are neither educated enough nor receive enough extension services to improve our farming practices. "After harvesting, there is not enough space to store produce, and when you decide to sell immediately after harvesting, you get a bad price for your product," Saani lamented.
From providing Climate Smart information, access to finance, training, and capacity building and access to market linkages, Farmerline's initiatives have equipped farmers like Saani with the information, skills, and resources they need to improve their livelihoods and increase their profits.
Saani is motivated by the fact that she can provide a decent life for her children with the little she makes from farming. She aspires to be the best woman farmer in her district. She values the respect she gets from others because of what she has been able to make for herself through farming.
"I would encourage many women to consider farming as a career. I cannot describe the fulfilment I get from this business. Farming is very lucrative, especially if you can commercialise it. You do not have to be a burden on anyone, and you can also provide for your family from the income you earn."
We applaud the amazing female farmers who are making a difference every day. Ayekoo!