Blogs
LAST MILE HEROES: Richard Brown; building relationships that create relevant solutions for smallholder farmers
September 27, 2019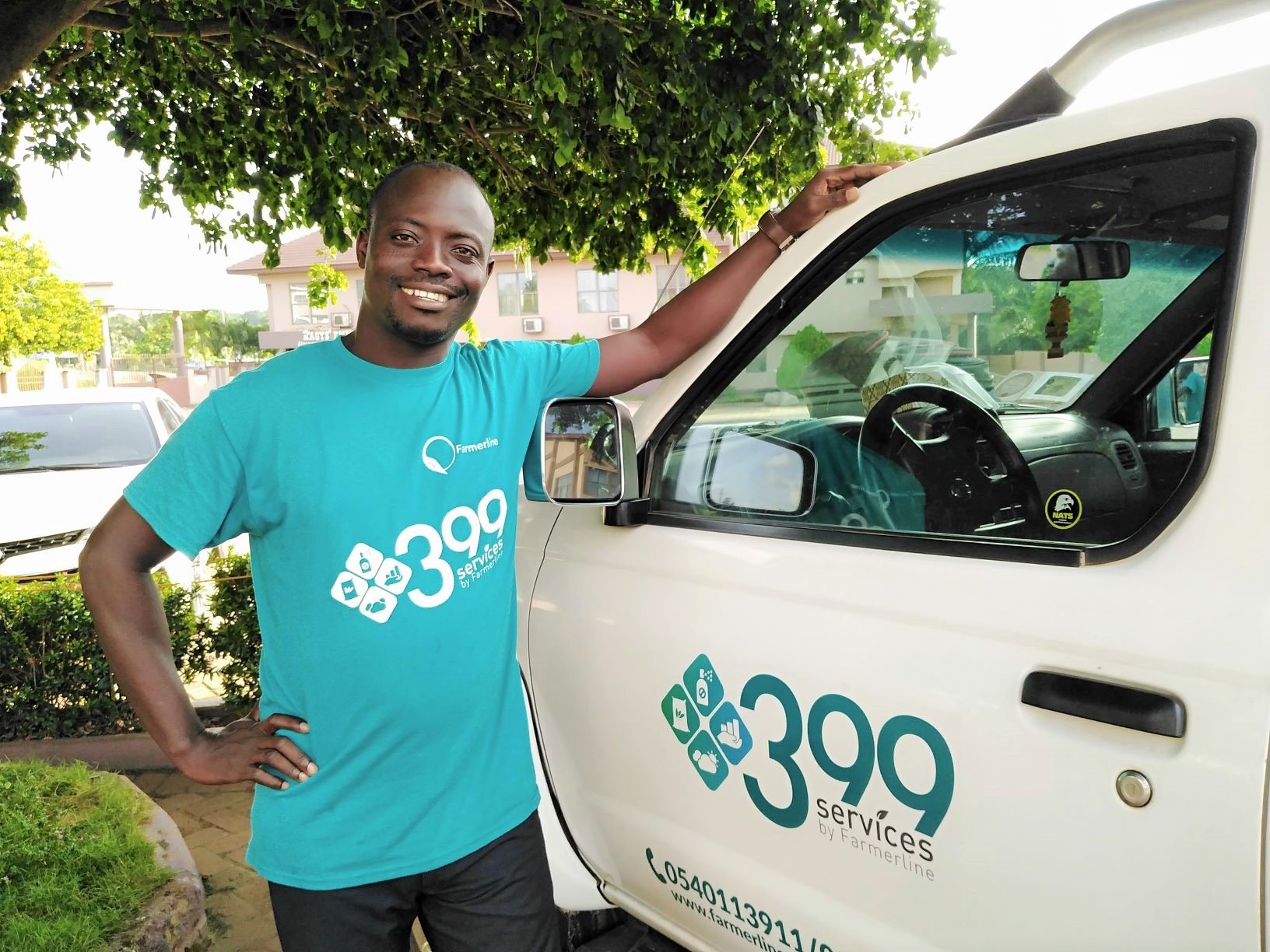 The most robust solutions are often found when a bridge can be built between technical knowledge and experiential knowledge. Farmerline is an organisation that reinforces the need for such solutions in driving up productivity in the agriculture value chain. The company has been successful in its efforts because its team embodies this principle. Meet Richard Brown, one of the team members at Farmerline who combines his academic and practical know-how in his daily work with farmers.
Richard is a Zonal Manager at Farmerline. His work entails leading a team of smartphone-empowered field and community agents who bring Farmerline's solutions to farmers in communities in the Asante Akim Central, North and South Districts. He has a degree in Agriculture, and field experience from time spent on his grandparents' cocoa farm and prior job experience with Ghana's Food and Agriculture Ministry. Richard's knowledge and experience have made him cognizant of the need to build relationships with community heads and farmers in order to bring forth relevant solutions that will create lasting profit.
Read Richard's interview, below:
How did you join Farmerline on its mission for farmers?
I joined Farmerline through a post a friend shared on his Facebook wall; I saw the position being advertised; the job description and I was fascinated about the mission of the Company and I decided to apply so I can impact in the lives of our rural Farmers.
I have always had an interest in Agriculture. My grandparents are Cocoa Farmers and I have had the opportunity of helping them on their farm activities. My education in agriculture and experiences in the field have enabled me to see the vast opportunities in the Agriculture value chain. There are numerous challenges rural farmers are facing that can be improved with access to the right resources and information. These challenges present avenues for innovative solutions like Farmerline. I am also very confident that these solutions coupled with the adoption of technology in farming can go a long way to improve the industry's contribution to the growth of our economy.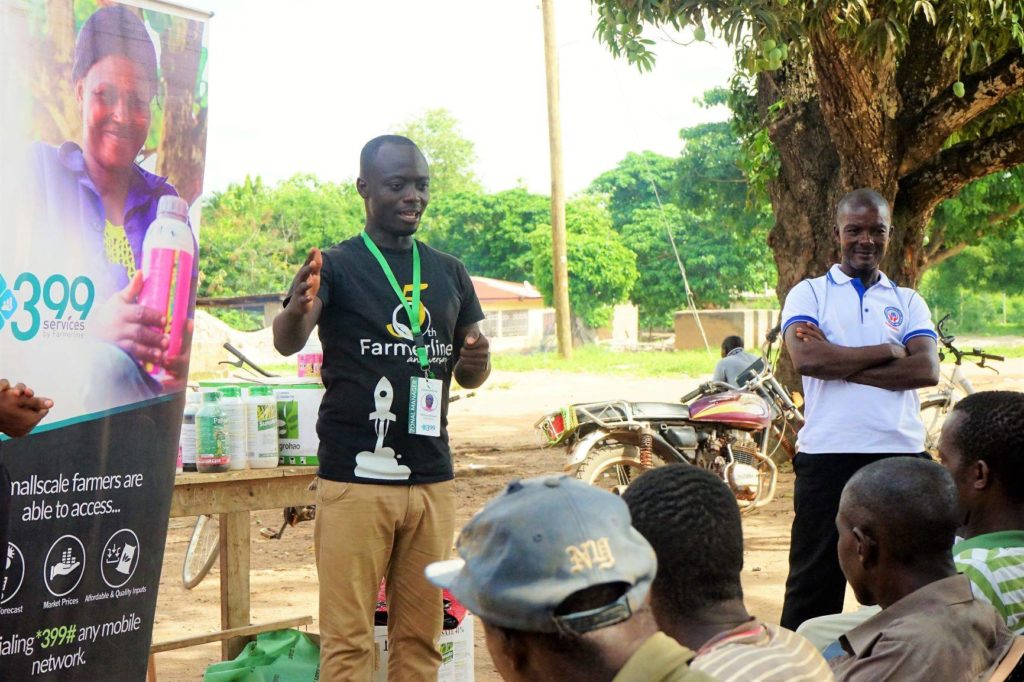 As a Zonal Manager, how do you lead your team to achieve set goals?
I lead a team of two Zonal Officers and 79 Community Agents in my operational areas. Our focus anytime we go into a new farming community is to understand the peculiar needs of the farmers and build a relationship based on trust with community heads and farmers. This is how we are able to successfully offer our solutions for improved farmer productivity. Farmers have vast knowledge in fieldwork even though some of their practices are flawed. So out in the field, we interact with them to exchange knowledge. They tell us how they go about their work and how they deal with challenges. We help farmers to see how new practices and technology can make their work and lives better. We provide all farmers with digital identity cards which enables them to access our mobile extension services and inputs on credit. We are basically extension officers whose work are enhanced by technology.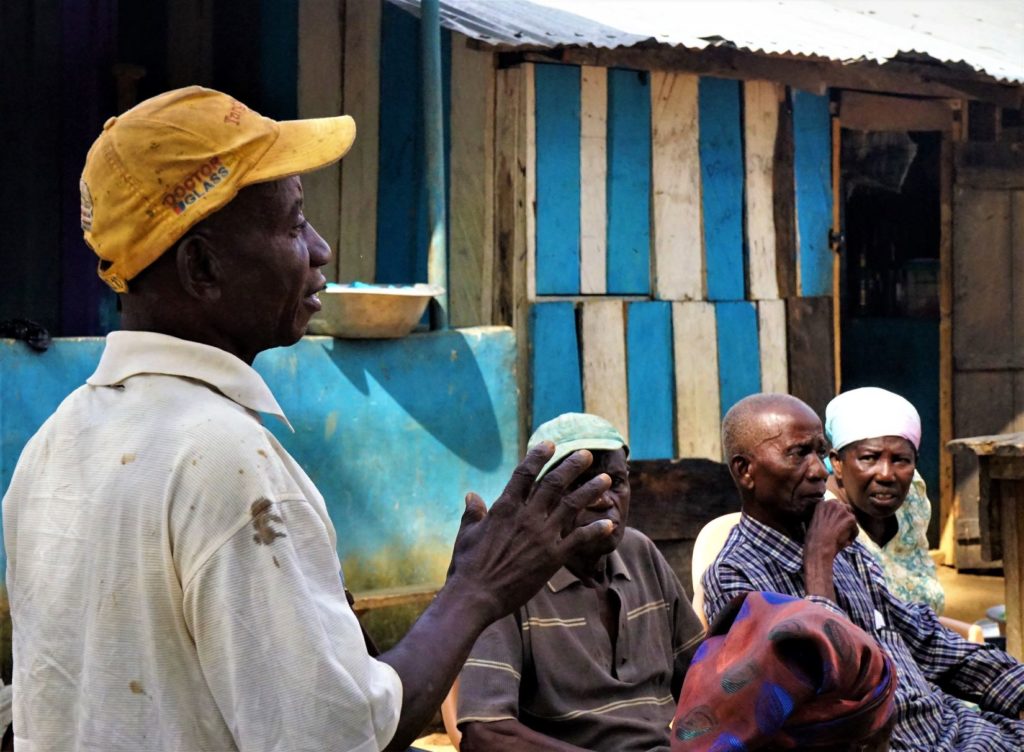 How do you and your team stay motivated throughout the challenges on the field?
The impact we are making in the lives of Farmers is what keeps us motivated. It is always a proud moment when we see our technology and education on better agronomic practices increasing their yields and incomes. We are always elated when we deliver their input requests on time because we know that timely input delivery is very important to their productivity.
Farmerline's regular training also provides us skills that help us to better engage, educate and identify farmers' challenges. This also enhances our ability to offer relevant solutions to farmers.
In your experience, what are some of the opportunities that are available for young people in agriculture? 
More than ever, young people today, have the opportunity to transform the agriculture sector because of their exposure to technology. With technology, they can bridge the access gap and offer services to the industry across the value chain in the area of commercialization, sales and marketing of produce and processing of agricultural produce.
Learn more about Farmerline's 399 services for smallholder farmers and its unique distribution model.