Blogs
LAST MILE HEROES: Evans Boateng, pursuing his passion one farming community at a time
May 22, 2019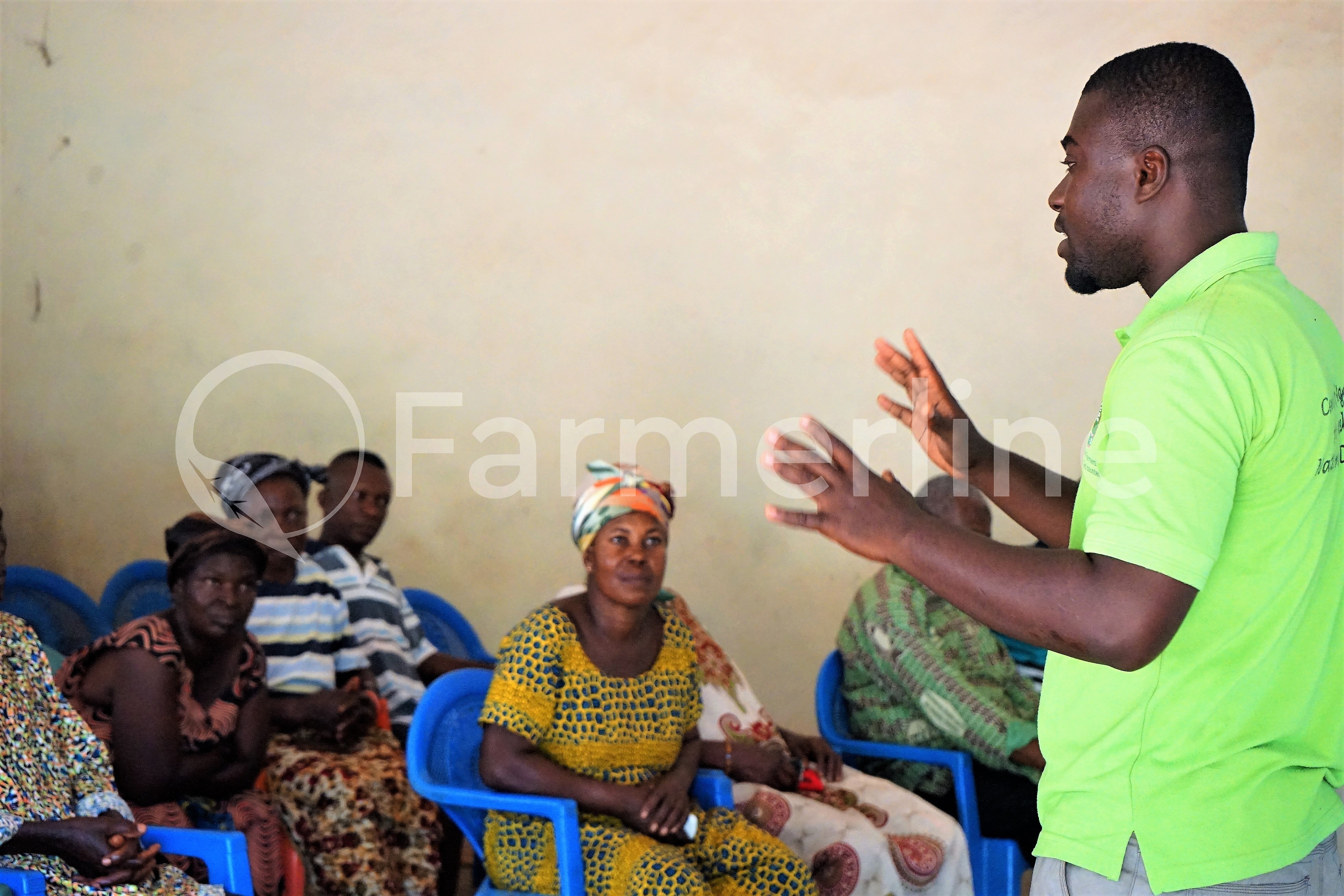 Farmerline operates a distribution model that combines technology and a network of field agents to deliver information and resources that improve the productivity of smallholder farmers in rural areas. Farmerline's growing field agent network is made up of a hierarchy of people who move these services from national centres all the way to individual farmers in farming communities.
Evans Osei Boateng leads Farmerline's field team for the Agona Zone of the company's operation in the Ashanti Region of Ghana. Growing up in a farming household, Evans has witnessed firsthand the challenges of operating a farm without the needed resources. Now at Farmerline, he leads a team of field and community agents who cater to farmers within the Sekyere South, Mampong Municipal and Sekyere Central Districts in the Ashanti Region of Ghana. In this interview, we learn about how Evans' passion for farming is fueling his day-to-day activities as a field agent and how he runs his team to provide Farmerline's 399 services to over 5,000 smallholder farmers.
What are you responsible for as a Zonal Manager?
I am responsible for managing Farmerline's Farmer Services in the Sekyere South(Agona), Mampong Municipal and Sekyere Central(Nsuta) in the Ashanti Region of Ghana, West Africa.
My work includes educating farmers about Farmerline's services as well as good agricultural practices that improve their yields. I ensure that farmers get access to weather information, agronomic tips, market prices and affordable inputs through our 399 platform. We do this by regularly organising farmer workshops & visits in the farming communities within the three districts. I also manage a network of agents and local input dealers who help us to connect to farmers, distribute our services within the zone and maintain our relationship with farmers. I am assisted by Zonal Officers who are also in charge of the community agents.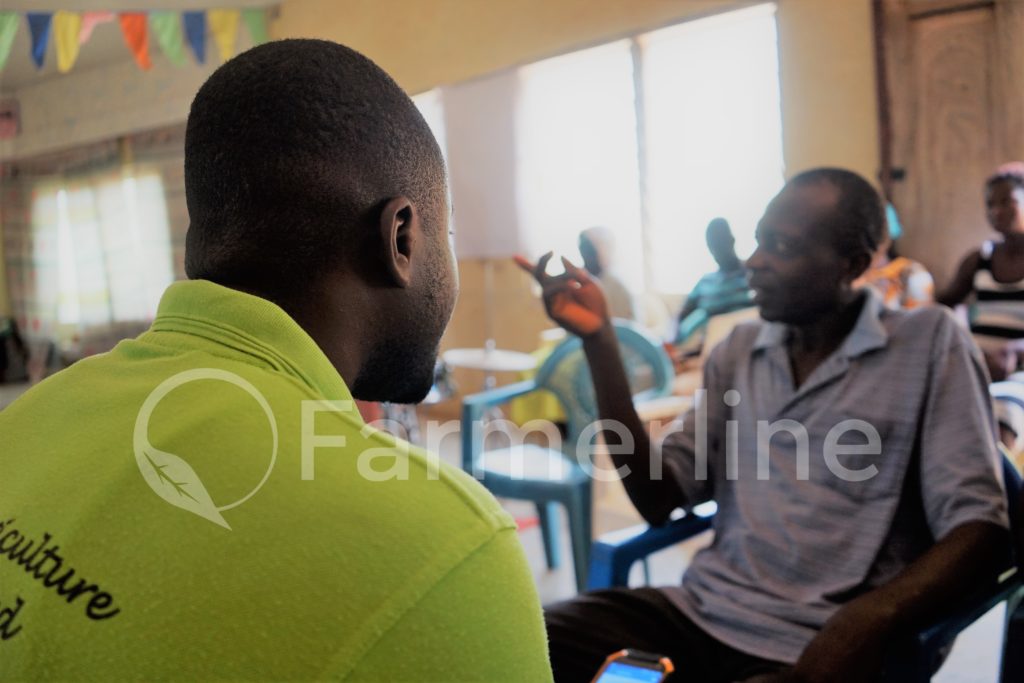 Why did you decide to work in agriculture and at Farmerline?
I grew up in a family that worked in the sector. I saw how my family benefited from agriculture and this made me develop a love for farming at an early age. But there were challenges such as difficulty in accessing inputs and agriculture-related information since the agric extension officers were not always readily available. For me, Farmerline's goal to bridge the gap between farmers and resources they require to increase their productivity is very personal, I relate to it very much. Joining Farmerline was an opportunity for me to improve family businesses and lives of many people living in farming communities who depend on farming for their livelihood. I am now able to help farmers with the kind of services that my family couldn't have access to.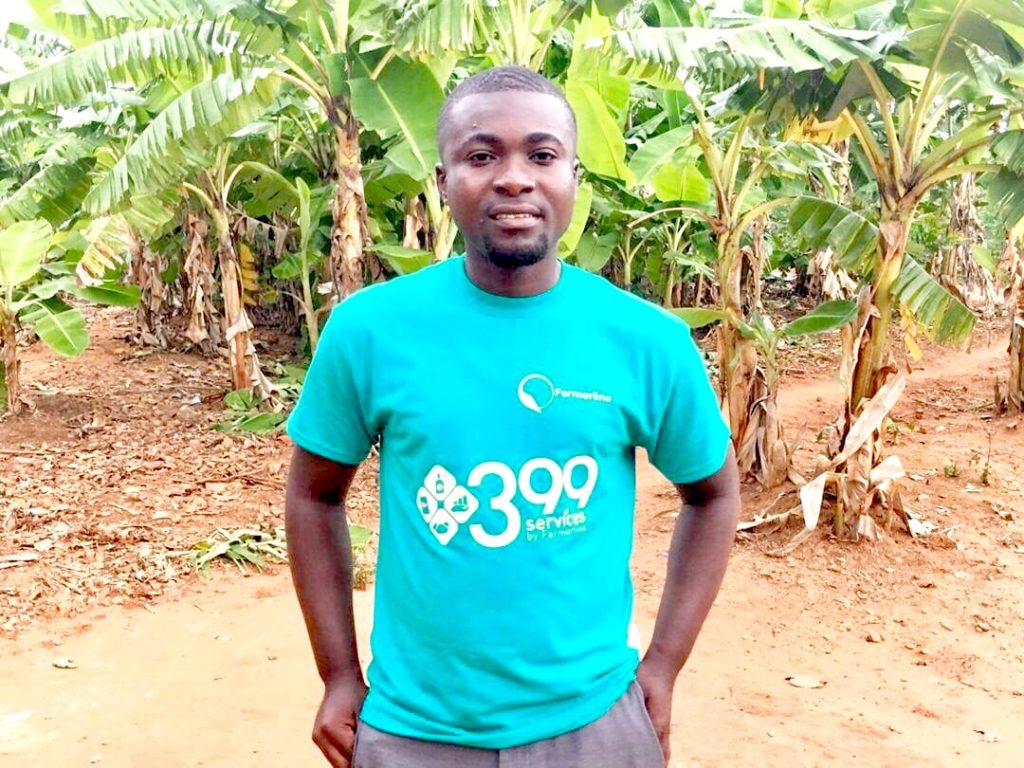 Describe a typical day as a Zonal Manager.
The day starts very early for a Zonal Manager because we work with farmers who rise up early to visit their farms. On a typical day, my Zonal Officers and I attend pre-scheduled farmer workshops to introduce Farmerline services and products to new communities. Before these workshops, we make sure to connect and build relationships with the leaders and other key members of the community. We spend time educating the farmers on best agriculture practices during these workshops. We interact with the farmers to understand their needs and take their details with which we create digital profiles for them. My team and I also take farm input orders from these farmers who usually live far from input suppliers. We ensure that these orders are delivered to the farmers on time.
We also use the opportunity to get feedback from previously profiled farmers about our services and address any concerns they may have. 
What is the most rewarding thing about your job?
As a Zonal Manager, I feel accomplished when a farmer in a community within which we operate is able to improve their yields and profit through our services.  As a person with an Agricultural background and also having witnessed firsthand the challenges of smallholder farmers, I feel very fulfilled when through my daily activities farmers get information and quality inputs they need to improve their farming activities. You can tell their joy by the smiles on their faces whenever we visit and also through the recommendations they make to other farmers about Farmerline.
What are your hopes for the agriculture sector?
I hope to see the sector grow to be able to adequately produce enough food to feed the country and reduce our need to import food from other countries. I also hope that in the near future we will witness more farmers managing their farming activities as businesses that will churn out lasting profits through the help and support of the various stakeholders such as the Government and private organizations like Famerrline.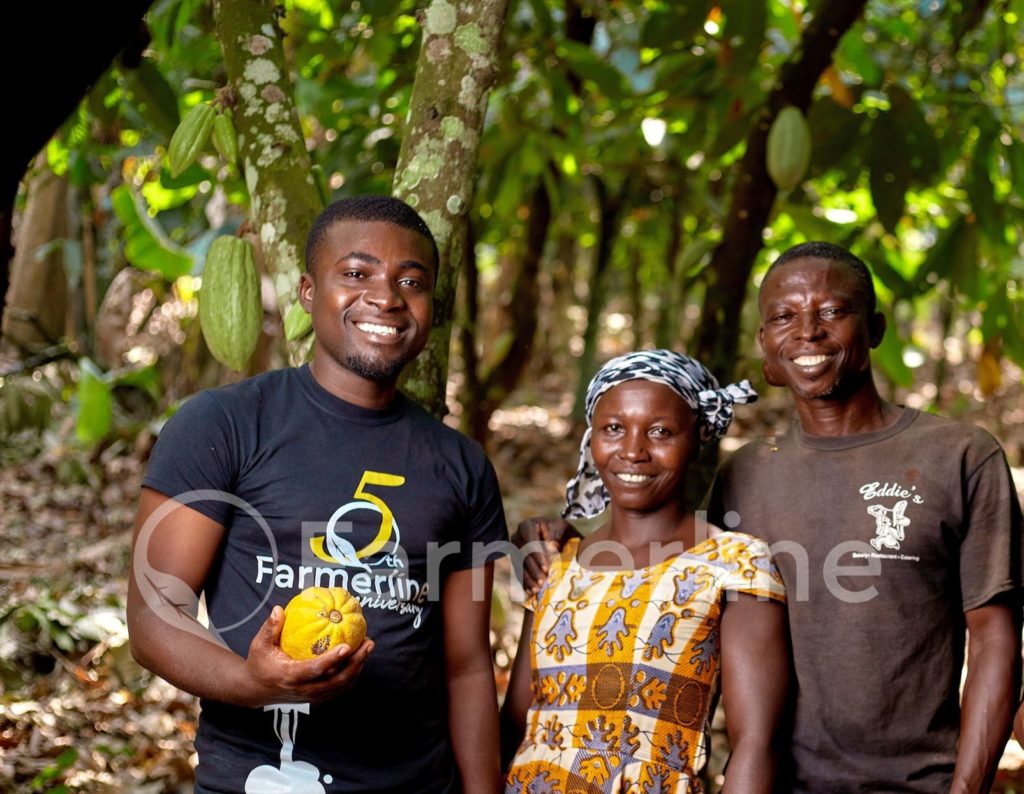 Learn more about Farmerline's 399 services for smallholder farmers and its unique distribution model.