Blogs
Who is the farmer's partner for growth?
October 14, 2019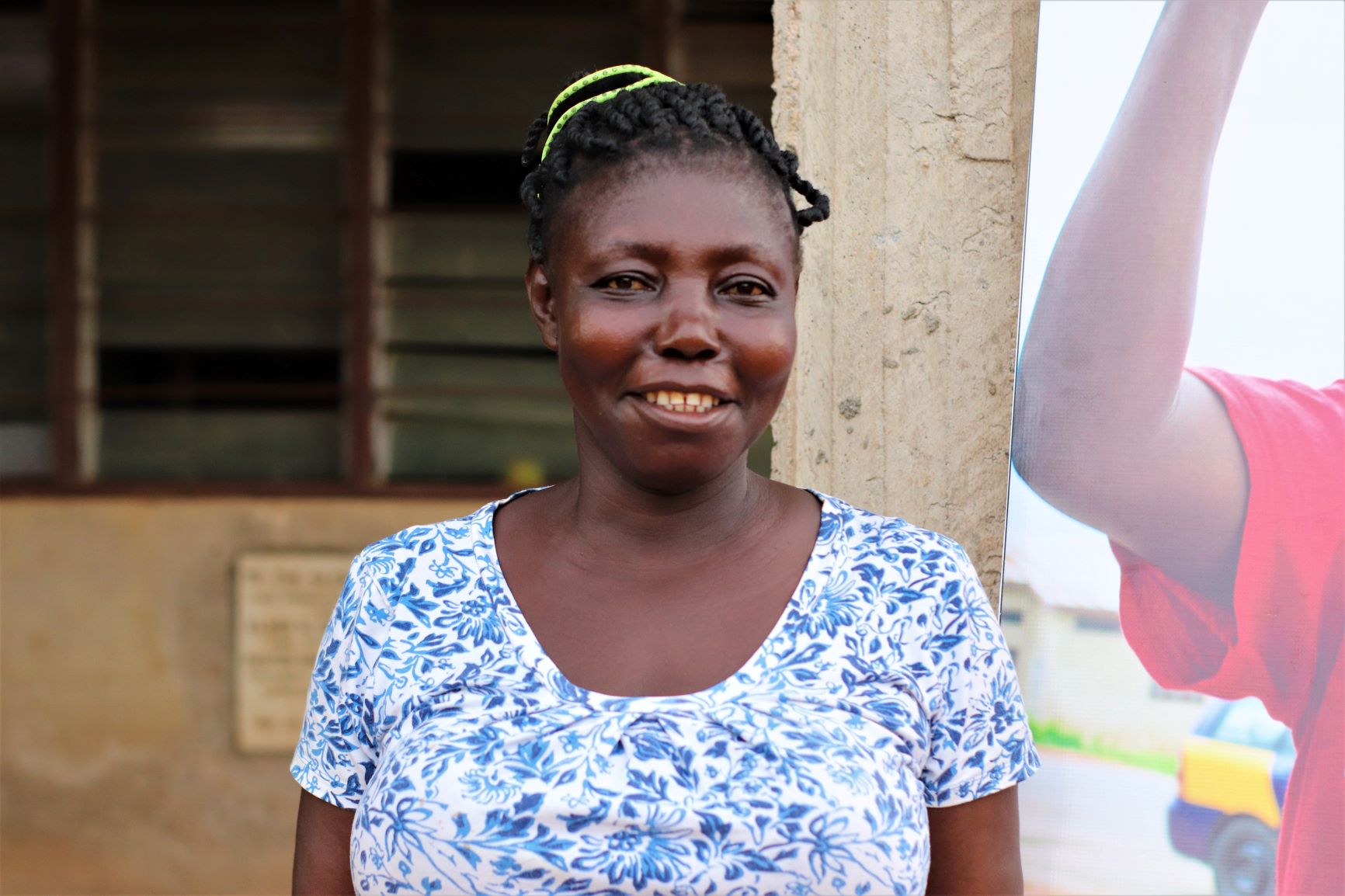 According to Ghana's Ministry of Food and Agriculture, to every extension officer, there are about 2000 farmers who need to be served with information and resources. The disproportionate number of extension officers means that many farmers go about their farming activities with little guidance, support and insight into best practices that will increase their productivity and efficiency.

Abigail Kyiriw is one of such farmers who has worked hard and tirelessly with little supervision over the years. She started her farming career as an apprentice on her father's farm at age 20. She grows cocoa, plantain, pawpaw on 8 acres of land and rears sheep and fowls in Atwea, a farming community in the Ashanti Region. Abigail, now 52 years, has built a successful career in agriculture, receiving awards for the best farmer in her district on a number of occasions. Together with her husband, who is also a farmer, they have raised and educated their 5 children through their farming business. Despite her industry, Abigail shares that working as a farmer comes with enormous challenges.
Farming is a very demanding trade and farmers need all the support we can get to be successful in this space. Markets change, practices get advanced and now the weather patterns are also changing. It's October and rains are as heavy as they were in June
said Abigail.
Aside from the limited guidance that farmers receive, farmers have to deal with the risk of buying fake inputs. According to research by the Bill and Melinda Gates' Foundation and Monitor Deloitte in 2019, 30% of insecticides on the Ghanaian market are unapproved or smuggled. The seasonality of their crops also means farmers may not have enough money throughout the year to purchase quality inputs.
About six months ago, Abigail discovered a companion for farming business when Farmerline carried out a Farmer workshop in Atwea.
I had heard of the good works of Farmerline on the radio, so I was excited when they came to my community. I recognised immediately the role they will play to help me overcome pertinent challenges as a farmer so I did not hesitate to get the Farmerline card and sign up for their services.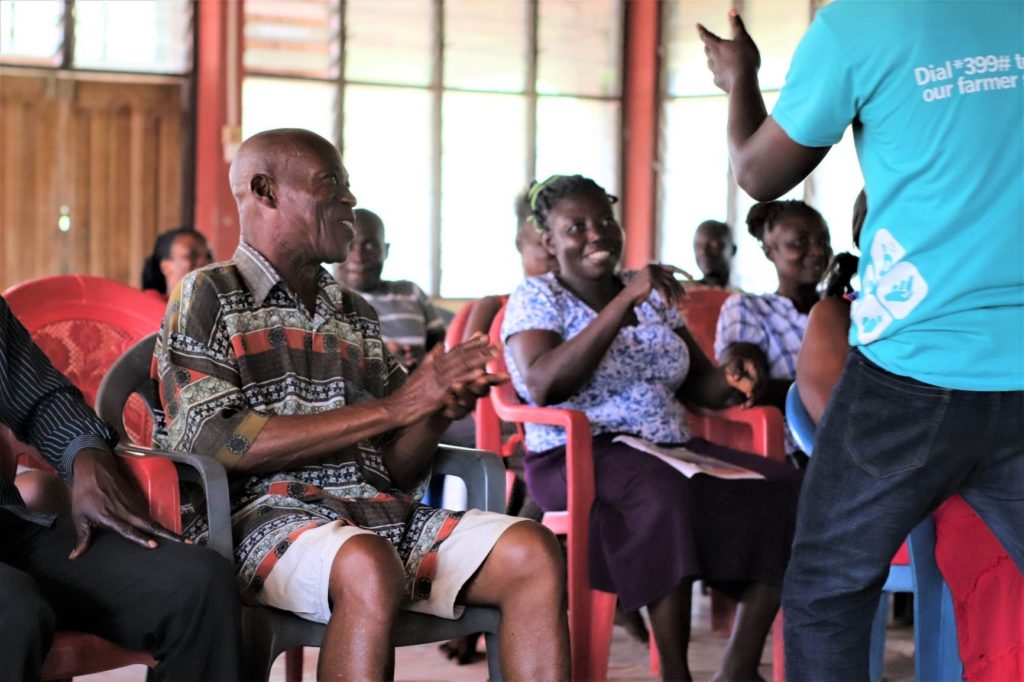 Abigail now receives the guidance she had been lacking and weather forecasts on her mobile phone regularly. Aside from this, Abigail has been benefiting from Farmerline's input credit program, under which she is provided with quality farm inputs that she can pay for on a later date.
"I get regular calls on weather forecasts and better ways to farm while I am on my farm. For me, these calls are not only informative but they really give me a lot of hope to do a good job as a farmer. I feel I have a companion who is always checking on me and giving guidance to succeed", said Abigail Kyiriw.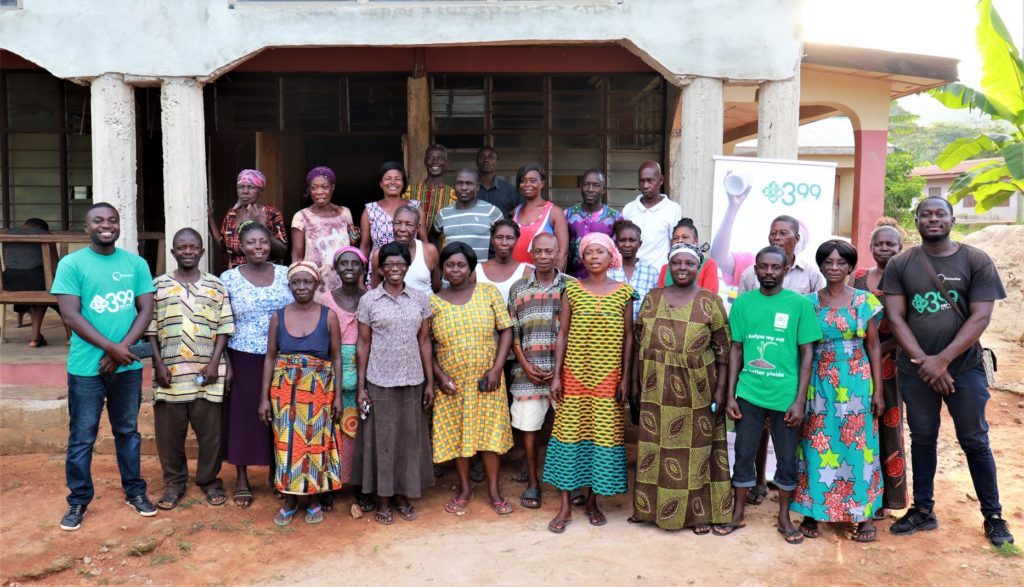 Abigail is also the secretary of the Farmerline Farmer group in her community. She dedicates herself to organising group meetings, keeping records of the group and liaising with the Farmerline Zonal officer in her area.
"I have volunteered to help other farmers in my community benefit from the companionship and support I get from Farmerline. I want every farmer to become self-reliant and to be able to live decent lives."