Blogs
What matters most to farmers in this time of COVID?
July 16, 2020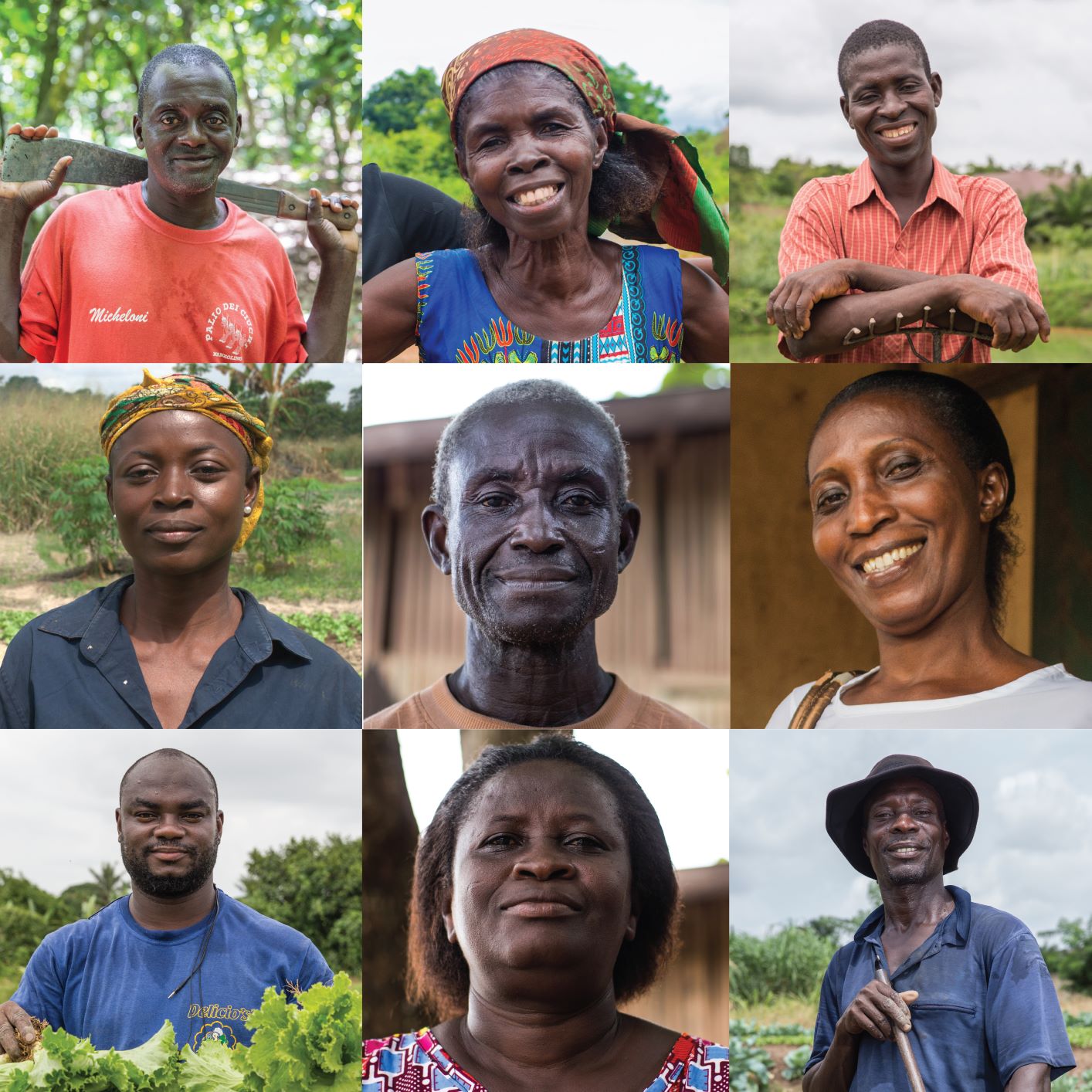 As we have outlined in previous posts, this pandemic affecting food systems both locally and globally, and farmers are essential to these systems. We have been keeping in touch with farmers now as ever through this pandemic, especially on how we can better support them.
In conversations with farmers about what matters most to them during COVID-19, we noticed that the same issues kept arising; the need for access to finances, labour, inputs, information and access to the market.
We have canvassed some of these opinions from farmers which we share below.
Kadija Benewaa
Kadija is a Community Agent and Farmer at Adansi Domeabra.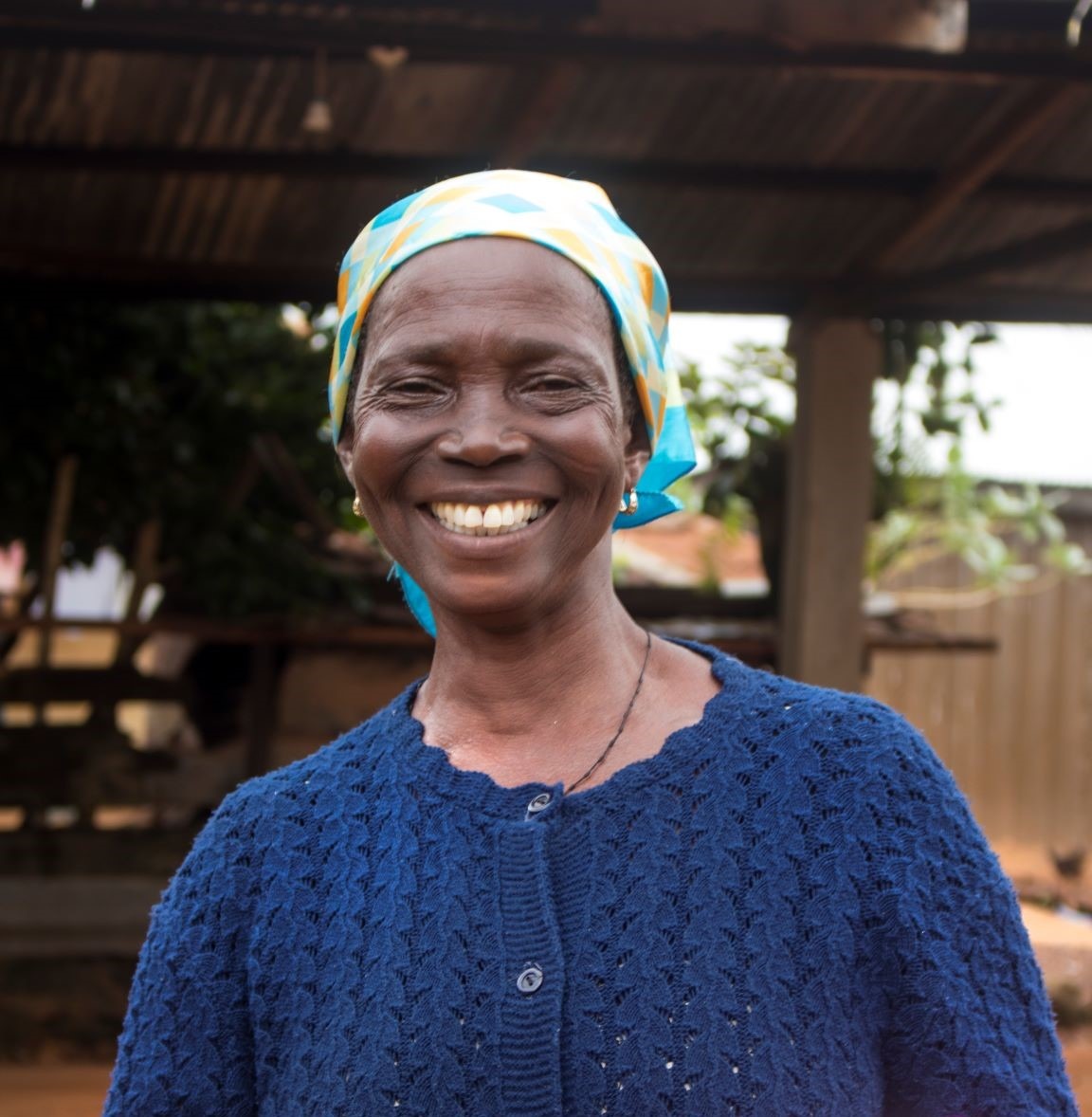 How has COVID-19 affected you?
The pandemic has affected our work greatly. We were afraid to step out and go about our farming activities. Prices for items we buy every day were suddenly increased sometimes they were unavailable.
Tell me how it has affected your farming activities?
Initially, we decided to stay away from farming for awhile just to monitor how things progress.

Usually, before the planting season starts, labourers from other parts come and help us prepare our lands for the planting season. This time, we don't have enough labourers to support our work on the farm because of the lockdown. If you have multiple acres of land to farm, it becomes very difficult to get ready for the season. There is a lot of uncertainty this season. We can't keep away from our farms, so we are taking strict measures to protect ourselves from the disease. I don't talk to people who are not wearing a mask.
What is most important to you during these times?
Provision of inputs on credit and some financial support to continue managing my farm this season.

Usually, we go for seeds (maize, rice) from the agric office and pay back the cost of the seeds at the end of the season. This year, we didn't get access to this service. We need money and inputs.
George Boateng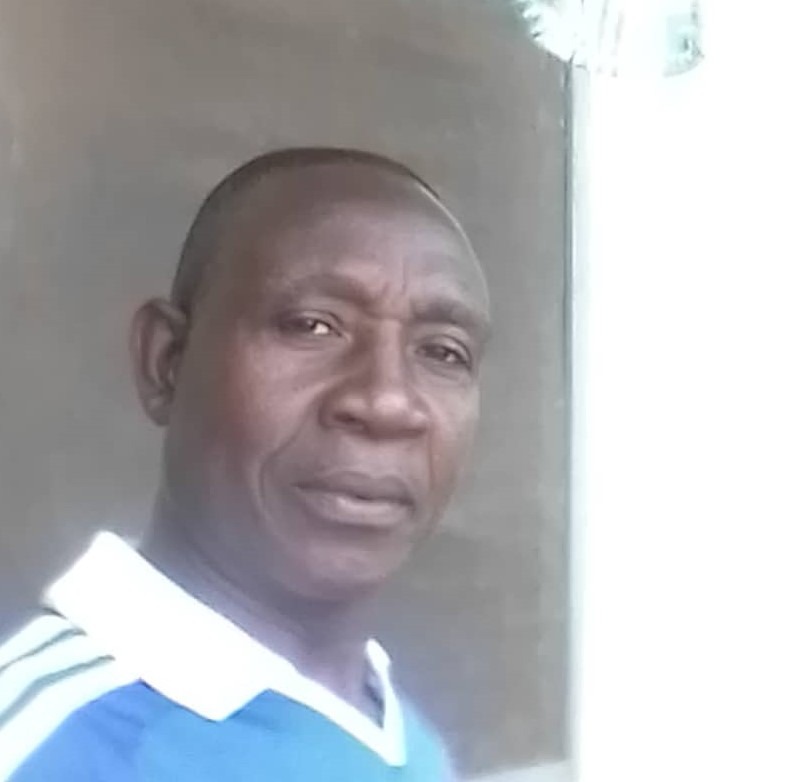 George is a Community Agent and cocoa Farmer at Yonso in the Ashanti region. He also grows plantain, cassava, cocoyam. In normal times, he says he would prepare for the planting season by registering with the government to get the desired number of cocoa seedlings, securing land, sourcing money for labour and inputs, clearing and preparing his land and then by June, planting the seedlings.
How has your work changed with COVID-19?
We rely heavily on farmhands, especially during the start of the season because we need to clear and prepare our lands. These farmhands mostly travel in from Burkina Faso and Togo. Due to COVID-19 most of these farmhands were unable to return for this season's work. Borders have been closed, and this has affected our work on the farm greatly.

Usually, before the cocoa season ends, we rely on the sale of other crops to get money to take care of our families and to pay for inputs and labour for our cocoa farms. But this year we have not been able to make good sales on our crops. Because of the limited movements, our products aren't getting to major markets where they would be sold for higher profits.
What resources, people and strategies are needed for a successful planting season during COVID-19?
Access to farm inputs, agrochemicals and credit facilities to help us access finance and grow the cocoa.
Margaret Addai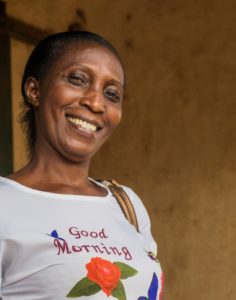 Margaret is a farmer and community agent in Bipoa, in Ghana. She grows tomatoes, bananas, garden eggs, pepper and cocoa.
Her role as a community agent is to help to distribute the services to farmers in her community.
How has your work changed with COVID-19?
The lockdown and limited movement inhibited us from actively engaging in some economic activities that will provide the finance we need to invest in our farms. Trading activities have been limited, and I was not able to get enough money to buy some inputs for this planting season.
What resources, people and strategies are needed for a successful planting season during COVID-19?
Financing is very important. Money helps farmers to buy the right inputs like weedicides and pesticides. Education is very important. Over the years, I have learnt a number of planting techniques that have helped me farm better.
At Farmerline, we directly serve over 40,000 farmers across Ghana with weather updates and agronomic information; quality and affordable inputs as well as direct farmer training. We are staying in touch with our farmers throughout this pandemic and continue to find innovative ways to serve them using technology and an efficient distribution model.
Read more on how COVID-19 response measures here.