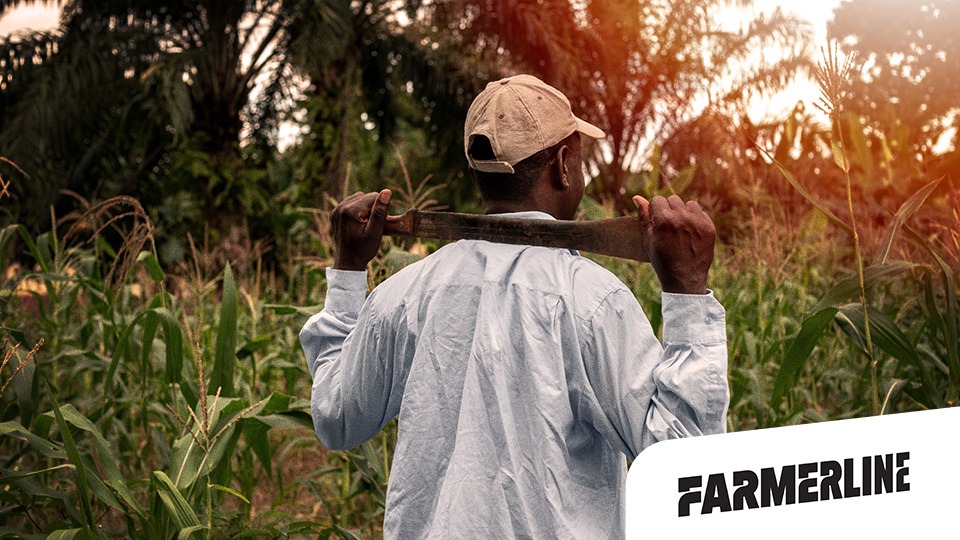 I would like to be remembered as the 'farmernurse' who helped improve the health system in this community and saved lives in the process. 
Two of the most essential industries, farming, and nursing are together accountable for life expectancies.
Meet Mutari Batesimah the young farmer who is also a nurse. Mutari seems to have bridged the gap between farming and nursing, a gap that in actuality isn't as wide as we may imagine. Nursing requires medical attention at the right time to the right patient, while agriculture also requires the right application of fertilizers and pesticides to the right crops at the right time.
Over the past 7 years, Mutari has found a way to give life, life to his patients, and life to his crops.
Why farming?
My name is Mutari Batesimah, I was born in October 1990 in Jawani in the Northern part of Ghana. Out of 6 children, I was the only one lucky enough to have had formal education and this pushed me to soar high and do well so that I could support my family.
My parents are farmers and so I grew up helping my parents on the farm, farming comes naturally to me. I love giving life to seeds and watching things grow. Maybe that's where my love for nursing was born. For me, both worlds are very similar and in both occupations, I'm able to give 'life' and make a significant impact.
I started my own farm in 2016 with a 4-acre land where I planted groundnut, soybean, and millet. I have currently been able to expand my farm to 18 acres, 7 for millet, 5 for groundnut, and 6 for soybean. I inherited 10 acres of this land from my parents and 8 acres are hired lands.
Farming is very lucrative especially if you pay attention to it and invest in it. Farming gives me the extra money I need to support my family.
My routine
My routine is quite different from other farmers who visit their farms every day. As I am combining farming with nursing I usually visit my farm on weekends, but during peak seasons I visit the farm after my nursing job. These days I play more of a supervisory role as I have hired laborers that do most of the work for me.
Giving back
I'm always ready to give back in any way I can so I find ways to help in my community. Currently, I am the secretary of a youth group called Concerned Youth Association, a group responsible for supporting youth development. We educate the youth on the value of education and support them with school stationery and other requirements for school.
Looking ahead
I see a very bright future for my community and I have big dreams and plans. In the future, I want to build a chip compound for my community as access to health facilities is very difficult. I would also like to build a toilet facility for my community so open defaecation can decrease and my people can be healthier.
I would like to be remembered as the 'farmernurse' who helped improve the health system in this community and saved lives in the process.
Are farmers appreciated?
Unfortunately, farmers do not receive the applause and recognition they deserve. As a nurse and a farmer, I have experienced meeting people in different capacities and I must admit the nursing uniform gets me more respect than the farming tools do, even though without food from the farmer the doctor, the nurse, or the teacher can starve.
The price of inputs keeps rising every day making the farming occupation even more difficult, I'm grateful for organizations like Farmerline and the 'Support A Farmer' Initiative that helped to give many farmers including myself discounted fertilizer.
It takes you and me…
I believe the future of farming is bright but it will take all of us to help make it better, from the government to private institutions to you and me. Together we can make a difference and make farming attractive to tomorrow's leaders.