Blogs
The hiring of 11 new fellows signals a new era for Farmerline.
August 11, 2017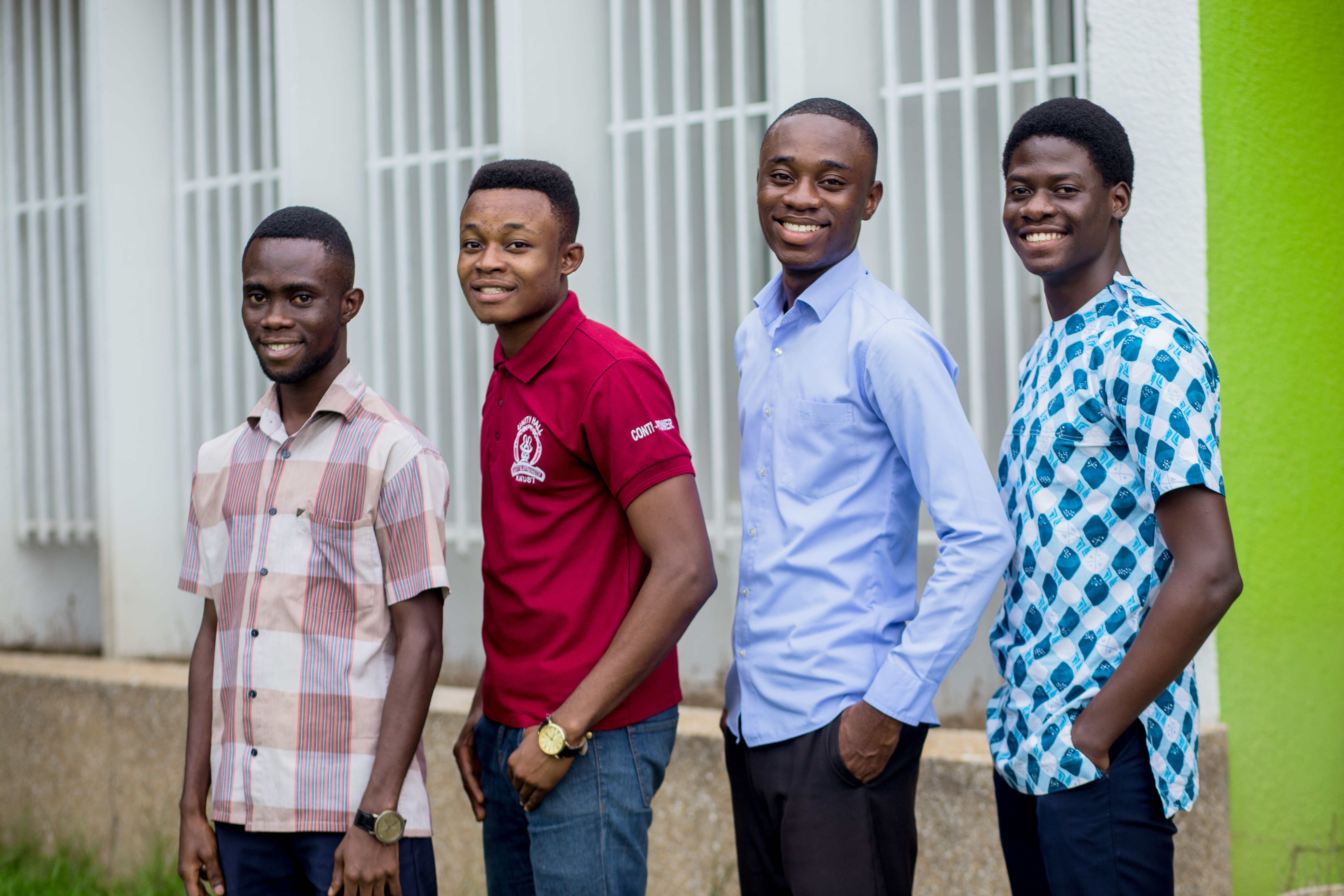 The recruits join us through the "Farmerline Fellowship" program, an initiative we have designed to give young leaders around the world a chance to have real life experience on the front lines of a social change enterprise.
With our growth across the continent over the last four years and recent office expansions in the US and Switzerland, we are beyond excited to announce the arrival of eleven (11) new fellows to join the Farmerline team.
As part of our team, the new fellows will work alongside our staff as they leverage their talent and experiences to develop leading business strategies as well as implement innovative solutions to the complex and challenging problems that we're committed to helping solve.
The recruits join us through our newly-established "Farmerline Fellowship" program, an initiative we have designed to give young leaders around the world a chance to have real life experience on the front lines of a social change enterprise. The recruits have been placed in high-impact leadership positions within the company where they will complement and enhance our ability to meet the needs of our customers as we continue to grow and provide quality, innovative solutions.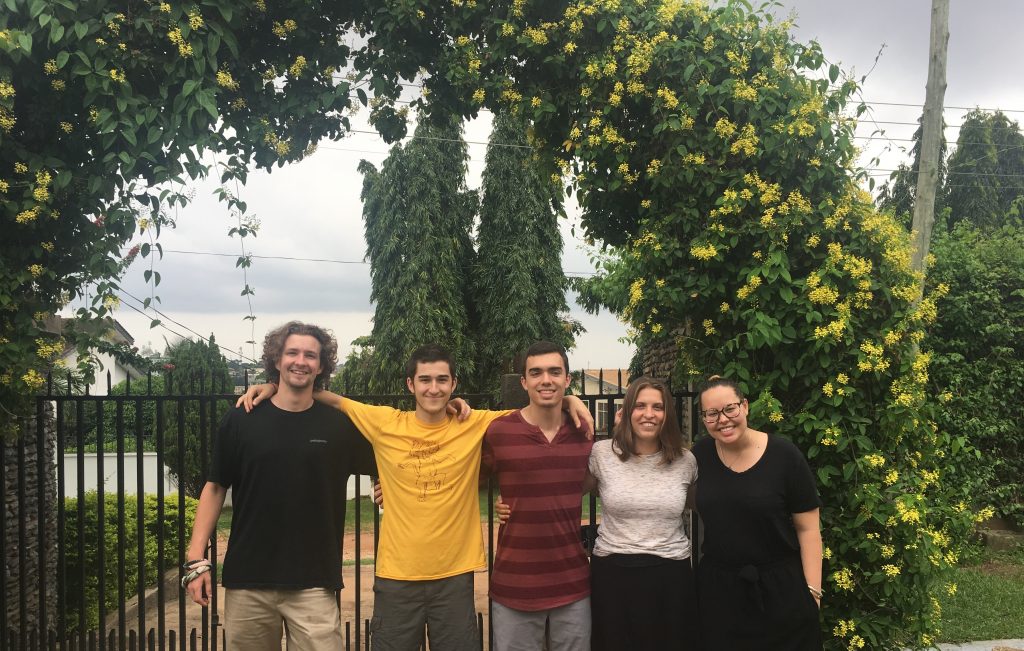 Our CEO and Co-Founder, Alloysius Attah, believes the "Farmerline Fellowship" initiative is a journey of individual development for the new recruits, as well as helping the company achieve its mission.
"When we think about how to build our team, the first thing we think about is the culture we want to create. At Farmerline, we don't see ourselves as a company with employees that have jobs, but rather as a community of passionate people. And together with our fellows, we will work on our long term vision to fundamentally empower smallholder farmers into successful entrepreneurs," he said.
"This fellowship process puts a lot of emphasis on passion, team fit, creativity and the desire to want to see farmers flourish. It aims to prepare fellows for leadership in an increasingly complex and ambiguous world, addressing some of the most difficult problems in the world," he added.
Meet the fellows, in their own words…
Ian Campbell, Northeastern University
"What attracted me to Farmerline was the opportunity to be creative and do what I love to do – help a startup grow in an entirely new environment. I'm currently a 3rd-year college student studying at Northeastern University in Boston, Massachusetts and this is my second co-op experience working for a company for 6 months. I'm very much dedicated to growing the media department and developing the best strategic visual content in our field. My goal at Farmerline is to tell the stories of the farmers and spread the impact of the work that we are doing throughout Ghana, Africa, and the world."
Dzifa Nanam, Kwame Nkrumah University of Science and Technology
"I joined Farmerline because I wanted to get involved and see how technology and information can be made easily accessible and beneficial to farmers. Applying the knowledge acquired in lectures and tutorials to the real working environment of a software developer and in the process learn where I short intriguing for me. My time here so far has been very encouraging and not stifling in the sense that personal development is a priority since it makes the company more capable and proficient in activities."
Marisa Rudolph, Santa Clara University
"I have been studying agriculture at university and was looking for an opportunity to apply this knowledge in real life. Farmerline caught my eye with their mission statement which focuses on empowering farmers. This type of support creates systemic change, a method of change which I really believe in and can see working daily at Farmerline's office. I'm looking forward to contributing to Farmerline's ability to know how the impact their work has on farmers' livelihoods and to be able to communicate this information effectively to all Farmerline's stakeholders"
Clement Osei, Kwame Nkrumah University of Science and Technology
"As a Computer Science Student, Farmerline's mission and vision attracted me. With the programming skills I have, I hope to do my best in helping with the software engineering aspects of the company, as well as learn to improve. My time here, so far, has been fun and educative."
Pranit Garg, Frontier Marketing Scout Fellow
"Farmerline was compelling to me because I would be able to make a significant contribution to it. Also, I love that we are a social enterprise that makes a measurable on the lives of farmers. As we aim to expand our operations, I'll write a lot of grants to various banks and business accelerators to help make this possible. I hope to help us reach this goal."
Benjamin Lampe, Santa Clara University
"What attracted me to Farmerline is the ability to innovate in a constrained environment and the dedication to making a profound impact on customers. Farmerline is a tech company using their technology to improve lives, but they've been able to do it in a unique way such that the technology can be adopted by communities lacking technological infrastructure. Farmerline is able to leverage the power of technology without placing a burden of adopting new technologies or lifestyles on farmers. I'm looking forward to piecing together a strong understanding of Farmerline's business relationships and how these work alongside their mission of empowering farmers to be successful entrepreneurs. I will be helping to put together case studies looking at the impact Farmerline makes and the culture of innovation that allows it to be so successful. These can be included on the Mergdata website in order to communicate to the world how Farmerline can work with businesses to the benefit of both those businesses and farmers."
Deborah Anobil, Kwame Nkrumah University of Science and Technology
"What attracted me to Farmerline was the driving force to bridge the gap between extension officers and farmers. With an academic qualification in agriculture, I perfectly understand the frustration farmers go through to access information from extensions officers. This was the reason I was excited to hear that Farmerline is using its platform to provide such information to farmers across the nation through technology. I'm looking forward to a progressive professional development and with a background in customer care and interpersonal skills as well human resource management can fully equip myself and contribute in all aspects deemed necessary to the overall mission and vision of Farmerline."
Ebenezer Donkor, Kwame Nkrumah University of Science and Technology
"I joined the team as an intern from June to August 2017 and I believed in the mission of the company, which is impacting smallholder farmers to become entrepreneurs. I also enjoyed the culture of the team by encouraging initiatives and complementing each other's effort. I, therefore, decided to join the team. As an intern, I gained experience in how Farmerline employees performed their duties to empower smallholder farmers by way of organising workshops. I also participated and led several farmer workshops during the period and scheduled calls to farmers using the Mergdata platform."
Alexandra Clarke, Northeastern University
"As a Jamaican, I have always heard about similarities and connections between the two cultures (Ghana and Jamaica). I thought that working at Farmerline would be the perfect combination of these two interests of mine. Additionally, I had not had much prior exposure in the field of agriculture, so I was excited to learn more about social enterprises at work and the country of Ghana, while also being introduced to a new market sector. I look for challenging, creative and insightful opportunities that will both push me, and expose me to new and compelling ideas. Ultimately I hope that my world experiences, my curiosity and drive as well as my familiarity with international business, communications and social enterprise will enable me to contribute to the growth and development of Farmerline, as well as enable me to further my own learning."
Caleb Zotto, Santa Clara University
"Farmerline is the epitome of a start-up operating with a soulful mission. There are plenty of start-ups which are trying to create "the next best thing," and a lot of times that "thing" is very consumerist. Another innovative product that we don't really need, but we buy because it is cool and new. That model appeals to those who have. Farmerline is a start-up with a social mission who has created, now multiple products for those who don't have. Farmerline appeals to me because they aren't just another capitalist company, but a social enterprise. I am hoping to supply Farmerline with a stock of high-quality photos that they can use in the future, some marketing campaign ideas, and video footage. I just want to give Farmerline a lot of options so that they can have more options for a path of most success.
Derrick Amankwah Adofo, Kwame Nkrumah University of Science and Technology
"I am excited about the opportunity to intern with such a well-regarded organization. I look forward to helping Farmerline succeed even more."
We are excited to have our recruits join us, and look forward to working with them to grow the company.