Revolutionizing Farming: Envirofit Cookstoves Ignite Prosperity and Health for Farmers
June 8, 2023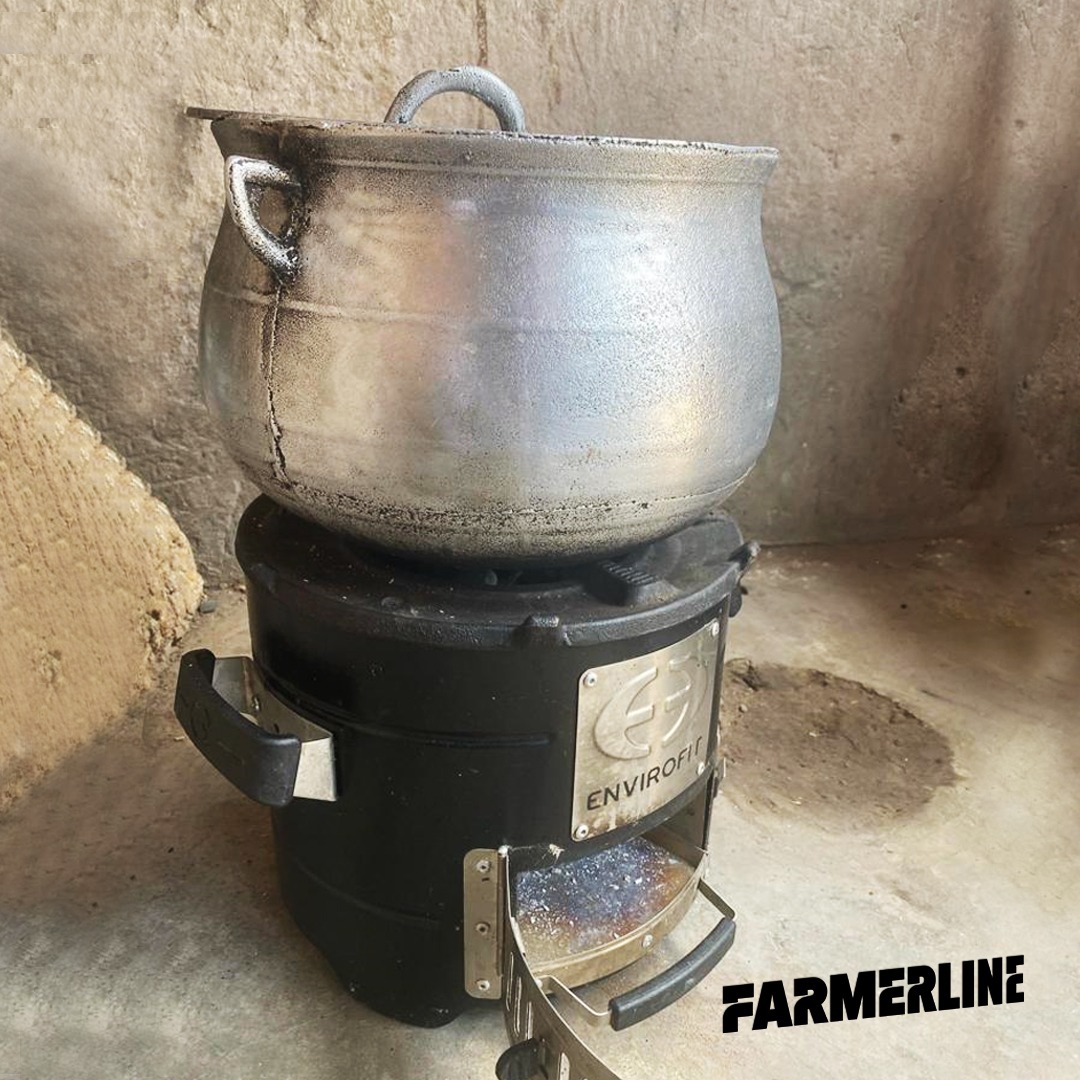 Food, an essential human need, holds the key to our health and well-being. In the intricate web of the food system, smallholder farmers occupy a crucial position.
In spite of this, many farmers in their quest to feed their families, rely heavily on solid fuels like firewood and charcoal for cooking. While cooking is a necessity, the choice of energy has far-reaching implications for human well-being and the environment. At Farmerline, we are committed to not only ensuring increased profits for smallholder farmers but also prioritizing their overall well-being. That's why, in collaboration with Envirofit, we are working tirelessly to provide access to the Envirofit cookstove—an eco-friendly energy solution that requires minimal fuel to prepare wholesome family meals.
Our journey of transformation and hope began with a small-scale trial involving a group of farmers, aimed at gauging their acceptance of the cookstove. Additionally, we conducted educational sessions to enlighten the farmers about the myriad benefits associated with embracing clean cooking equipment, both for their personal health and the environment.
The response we received from the participating farmers was nothing short of overwhelming. Their keen interest in the product was fueled by the remarkable advantages they witnessed compared to their traditional cookstoves. "I'm astounded by the reduced charcoal consumption since I started using the Envirofit cookstove. With just a handful of charcoal, I can effortlessly prepare meals for my entire family and still have some left for future use. I was so amazed by its performance that I had to invite some friends over on the first day, just so they could witness the wonders of this cookstove themselves," shared Joyce Adongo, a satisfied farmer.
Joyce Adongo is not alone in her satisfaction with the Envirofit cookstove. Amina Issahaku shared her personal savings after using the cookstove for a month. "Previously, I would consume an entire bag of charcoal in a month. But now, at the end of this month, I haven't even used half a bag because the cookstove requires only a small amount to prepare a meal for my family of five," exclaimed Amina Issahaku.
The Envirofit cookstove, with its enhanced charcoal and firewood efficiency, can help farmers save up to 60% of their charcoal expenses. This saved income can be allocated to other critical activities, further empowering the farmers. Beyond the tangible savings in fuel and money, the farmers also praised the clean and healthy cooking experience provided by the cookstoves. Zinabu Mohammed, another trial participant, expressed her concerns about the soot-covered walls accumulated over years of cooking. She typically cooked on the small veranda just in front of their family room, and the smoke would permeate the house, especially during rainy days.
"I was well aware that inhaling the smoke wasn't safe for our health, but I felt helpless. I have been hospitalized multiple times due to this issue. One aspect I truly appreciate about the Envirofit cookstove, aside from its numerous advantages over the traditional coal pot, is its smoke-free operation while cooking. My neighbor even asked me if I had stopped cooking lately because she no longer saw smoke coming from my side," Zinabu chuckled.
The Envirofit cookstove also serves as a powerful ally in addressing environmental concerns, aligning perfectly with Farmerline's Mission 13 initiative towards climate change. By promoting the adoption of this clean energy solution among smallholder farmers, we can significantly reduce carbon emissions and mitigate the negative impact of traditional cooking methods on the environment. The cookstove's efficient design ensures minimal fuel consumption, resulting in reduced deforestation and less reliance on charcoal production.
Moreover, the cookstove's smoke-free operation reduces air pollution, improving the air quality for both farmers and their communities. Its user-friendly design and lightweight construction, requiring only a few pieces of wood to start a fire, outshine firewood and traditional mud stoves.
By integrating the Envirofit cookstove into our mission, Farmerline takes a proactive step towards combating climate change, fostering sustainable practices, and creating a greener future for all.