Blogs
Farmerline's Schandorf Bright Adu selected for OFID Scholarship for One Young World Summit 2017
August 30, 2017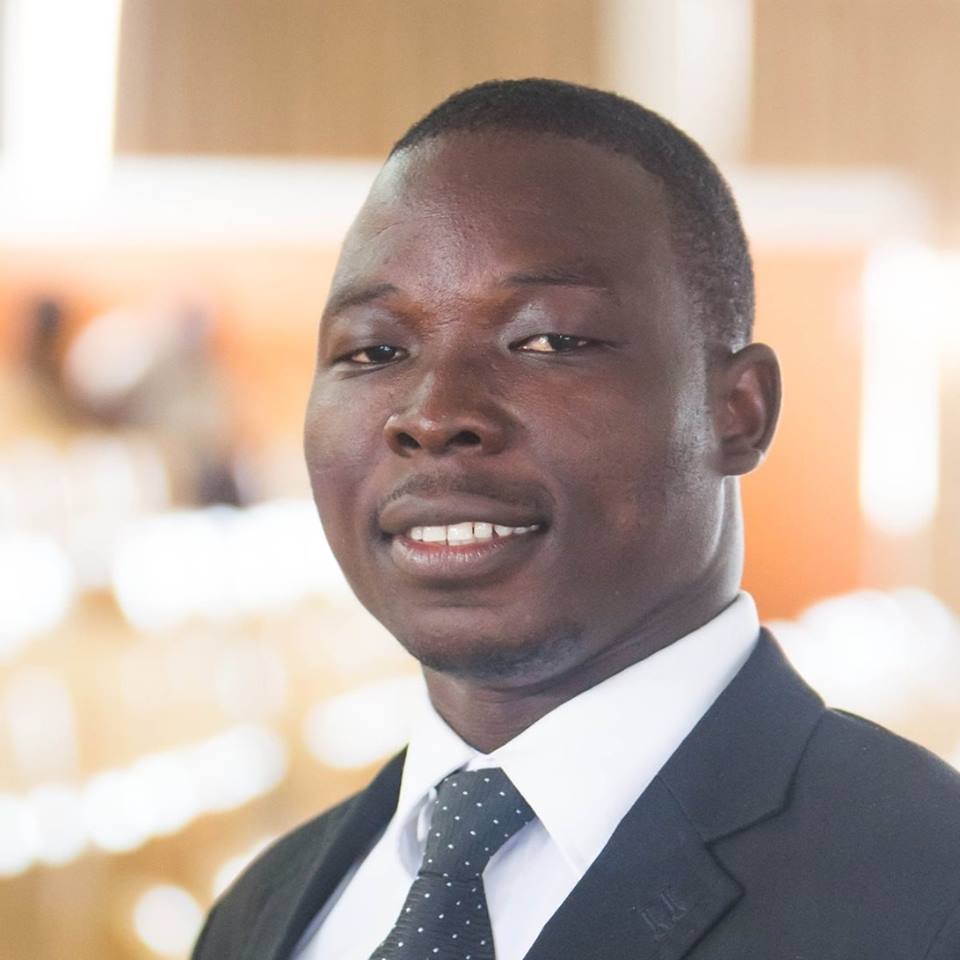 Farmerline's Director of Farmer Services, Schandorf Bright Adu, been selected for the OFID Scholarship to attend the upcoming One Young World Summit 2017 in Bogota, Colombia (4-7 October).
Schandorf joins passionate young leaders from 196 countries who will descend on Bogotá for the summit, which brings together the most valuable young talent from global and national companies, NGOs, universities and other forward-thinking organisations.
With recognised leaders of integrity like former UN Secretary General Kofi Annan and Nobel Peace Prize Laureate Professor Muhammad Yunus lending their global stature to the delegate's views as well as inspiring them to create positive change, Schandorf will play an active role in debating, formulating and sharing innovative solutions for the pressing issues that the world faces.
Having demonstrated leadership and affecting positive change through Farmerline's farmer workshops and agent training in rural communities, Schandorf pointed out that it is an honour for One Young World to recognize Farmerline's work with smallholder farmers in Africa.
"Getting an opportunity to network with leading experts in my field is always great. With Farmerline at a critical stage of its growth, where we are seeking to scale up operations to penetrate new markets and to improve the standards of living for farmers across the developing world, this summit will help us learn innovative solutions to global issues."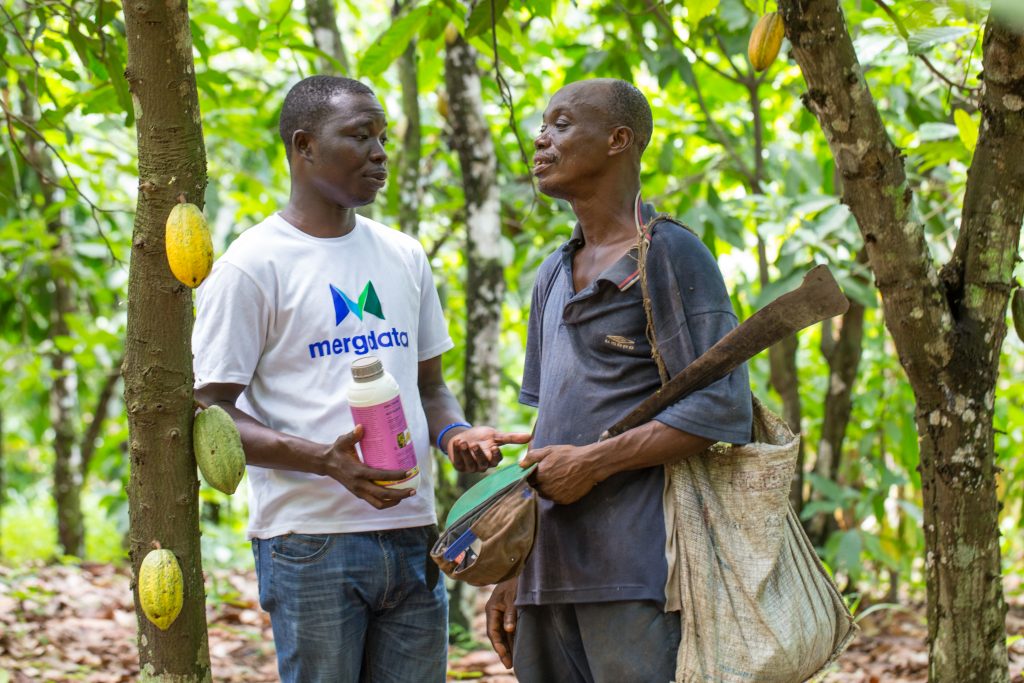 Farmerline's Schandorf Adu Bright delivers insecticide to Dwomoh Kwasi Christopher at his cocoa farm in Kyekyewere, Assin South District, Ghana. Farmerline has started distributing farming implements like insecticide and fertiliser to farmers at subsidised rates alongside providing farming tips through their Mergdata service.
Schandorf also clarified that while Farmerline's Mergdata technology is already scalable and globally applicable, there are certain legal and cultural nuances in each regional market that Farmerline must understand to create the most effective product.
"Connecting with delegates that are experts in this field will be incredibly helpful in expediting this process. It will allow us to reach more investors and help us identify and form partnerships with other organizations in our field," he added.