Blogs
Farmerline's Alloysius Attah Interview With BBC News
June 29, 2022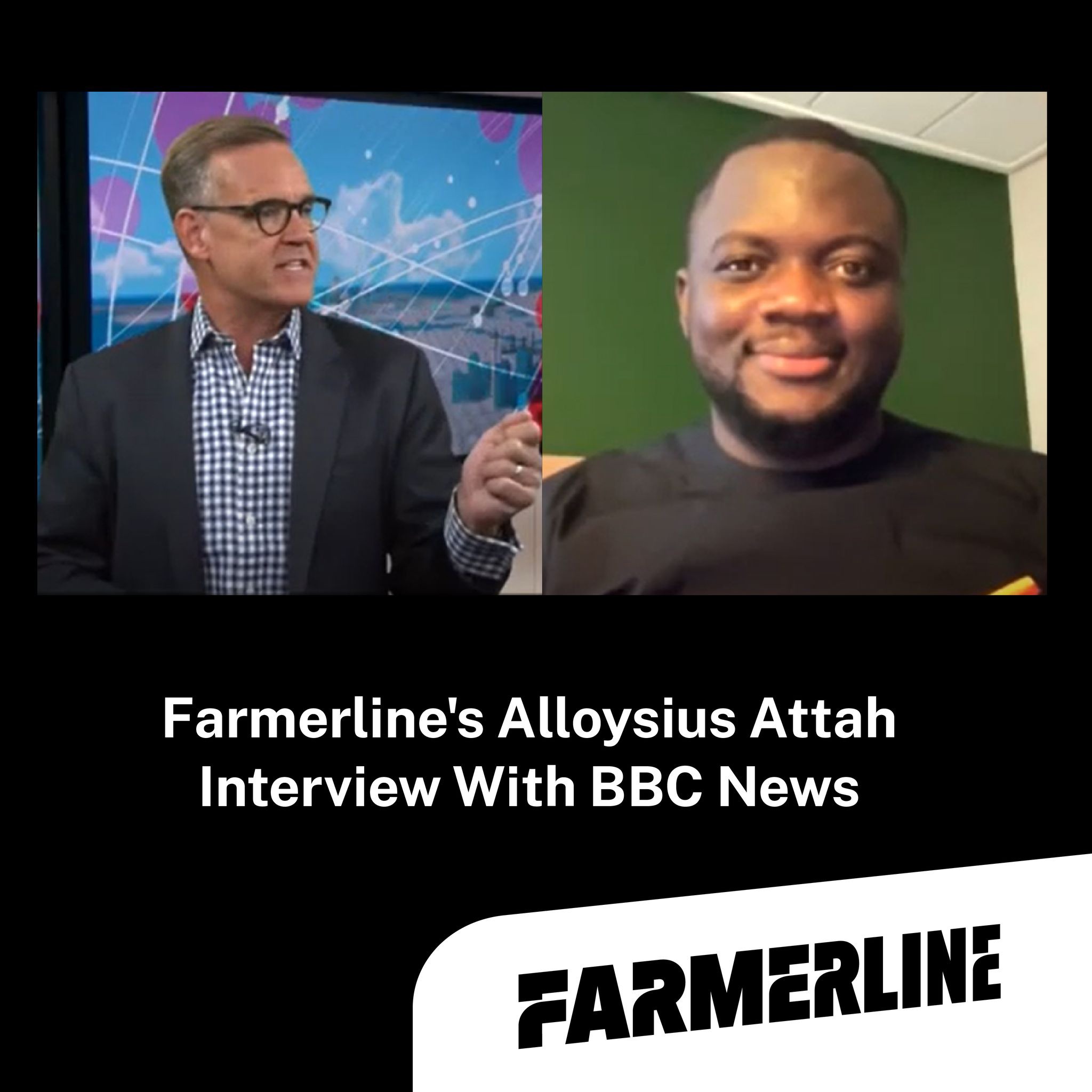 BBC News' Aaron Helsehurst interviewed Farmerline CEO Alloysius Atta on the Talk Business Weekly show about the global fertilizer and food crisis.
Fertilizer is a major input for farmers when growing crops. Access to fertilizer for African farmers in particular has always been a challenge, and the recent global pandemic and the Russia-Ukraine crisis have only exacerbated an already bad situation, with potential risks to global food security.
Farmerline is helping farmers navigate these challenges by providing access to affordable inputs through innovative financing, and offering training to these farmers on how to apply climate-smart agronomic practices to optimize their inputs for higher yields and ultimately make more money.