Blogs
Celebrating our Farmer Sheroes – Janet Mmoah's Story
March 16, 2023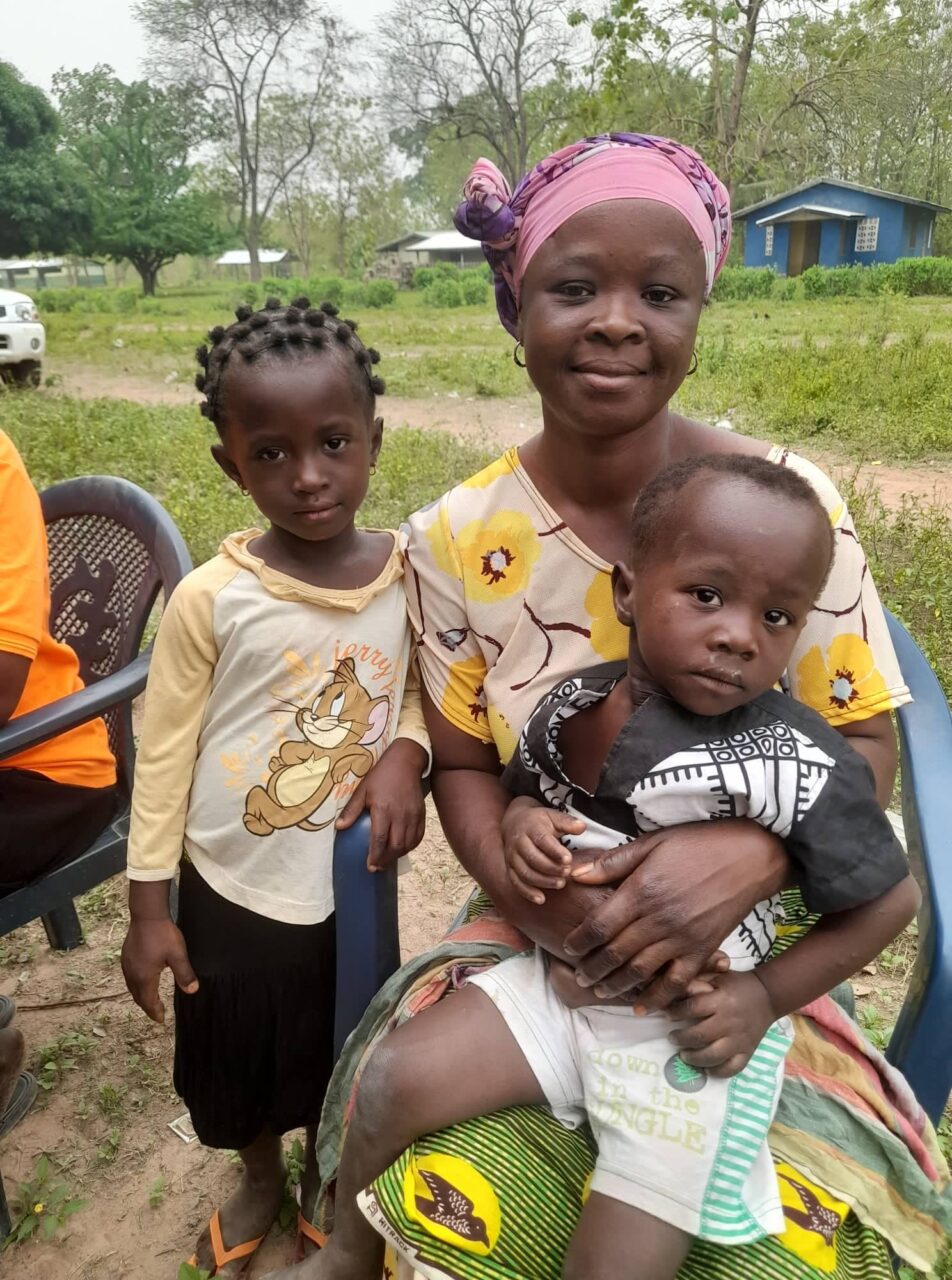 She wakes up even before the cock crows. So much depended on her. Full-time mother, full-time wife and full-time farmer. Life wasn't easy. With 5 children to take care of, including her inlaws and her own parents she had no choice but to be ahead of everyone else. She smiled as she remembered the African proverb; "A lazy man will remember he has not planted when his neighbour is harvesting". Her smile quickly faded as she remembered the many obstacles she and other female farmers had to overcome; access to resources and credit was limited and some cultural and societal barriers hindered their success.
Despite the many challenges female farmers face they continue to make significant contributions to the agricultural sector, driving innovation, sustainability and food security.
The UN theme for this year's International Women's Day, "Innovation and technology for gender equality," highlights the importance of leveraging technology and innovation to advance gender equality and empower women in various fields.
When it comes to female farmers, innovation and technology can play a significant role in addressing the gender gap in agriculture. Female farmers often face several challenges, including limited access to education, resources, and market opportunities, which can hinder their productivity and income.
However, technology and innovation can help female farmers overcome some of these challenges. For instance, digital platforms like Farmerline's Mergdata platform provide female farmers with access to market information, weather updates, and agricultural advice. Additionally, mobile applications can help female farmers monitor their crops and access financial services, making it easier for them to manage their farms.
Furthermore, innovative agricultural practices, such as precision farming, can help female farmers increase their yields and reduce the use of resources like water and fertilizers. This can lead to greater efficiency and sustainability, ultimately contributing to the overall empowerment of female farmers.
Therefore, by embracing innovation and technology, female farmers can increase their productivity and income, which can help close the gender gap in agriculture and contribute to gender equality.
As we celebrate International Women's day we would like to celebrate our amazing farmer Sheroes. Today's spotlight is on Janet Mmoah a farmer in Njaya.
Born and raised in Njaya in Ejura. Janet Mmoah developed a deep love for farming at a young age. Growing up, she spent countless hours together with her 7 siblings helping their parents on their family farm. She learned the ins and outs of agriculture and gained a profound appreciation for the hard work and dedication it takes to cultivate crops.
Janet, a school drop out is successfully farming a three-acre groundnut and maize farm thanks to the experiences she gained while working on her family farm.
Despite the challenges that often come with working in a male-dominated industry, Janet never wavered in her determination to pursue her passion for farming. The farm business has been the main source of income for her family, and with this, they have been able to support all their children in school.
"Spraying off the farm and some other tasks are difficult for one person to accomplish alone so sometimes I have to hire extra hands to help me. It is also difficult for me to raise funds to purchase fertilizers and other inputs, and owning farmlands is also a big problem for women. So when it's planting season I only buy the fertilisers and inputs I can afford and this sometimes affects my overall yield and income."
"My fondest memory is a time when it was predicted that there won't be rain and most of the farmers decided not to plant their crops, but I decided to grow my maize and groundnuts." Surprisingly, it rained a few days after I planted. I harvested earlier than the others, and because of that, I made good money from my harvest."
" I believe that despite the challenges with farming it is a very lucrative and noble job that many women can pursue because they can make a good life for themselves and their families if they are determined."
To embrace equity and connect with female farmers, it is essential to challenge these biases and inequalities by providing women with equal access to resources and opportunities in agriculture. There is more work to do, together we can accelerate gender equality in farming today, for a sustainable tomorrow. #embraceequity