Nav Menu Other
February 13, 2019, 45 views
Landing Ribbon
, 50 views
Farmerline is transforming smallholder farmers into successful entrepreneurs through the following brands.
Landing Post
, 322 views
Market-driven solutions empowering the entire agric value chain
Information | Innovative Finance | Markets
Apply For Job
August 1, 2018, 27,114 views
Will drone technology provide a big lift for agriculture in Africa?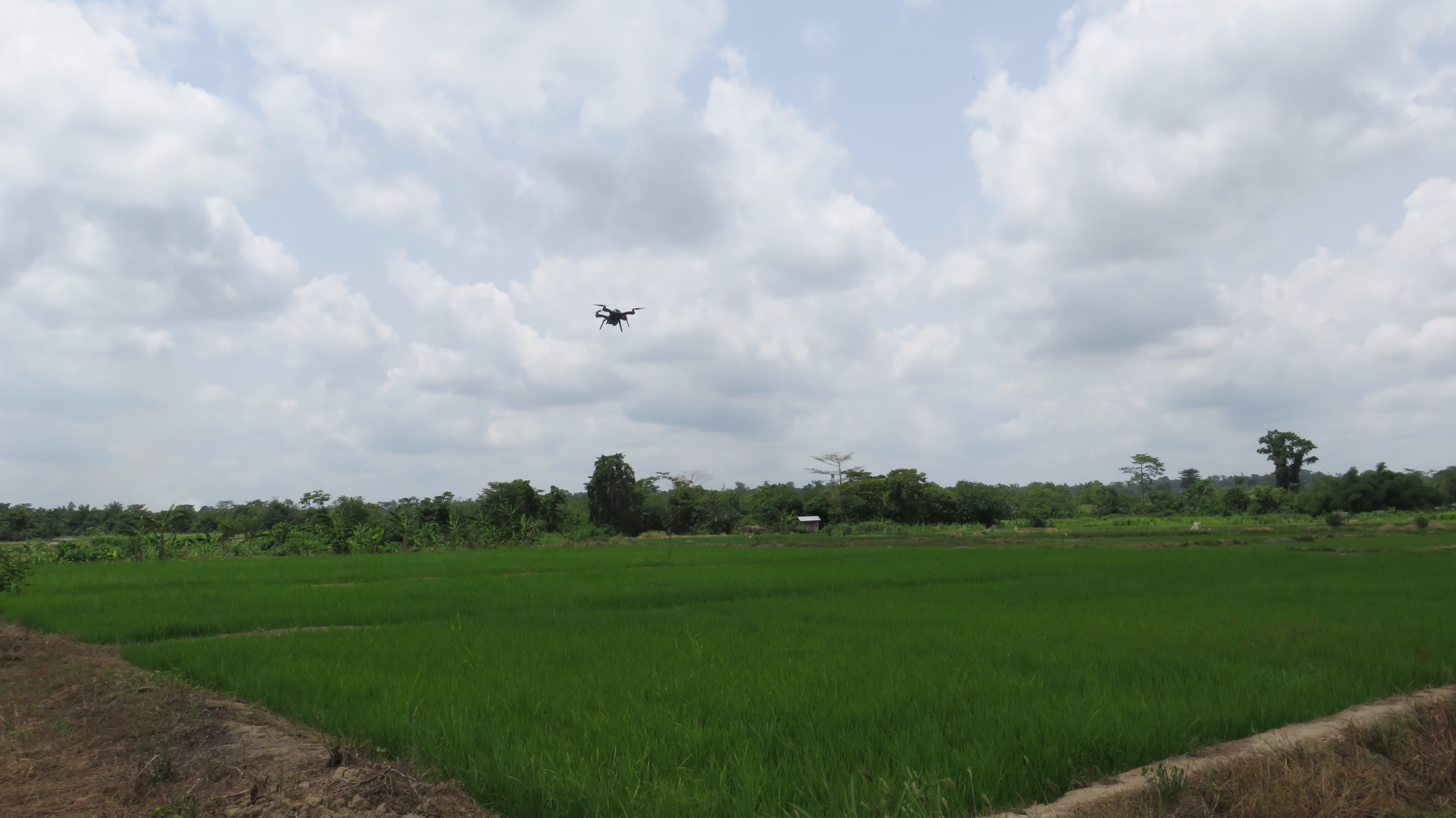 May 23, 2017, 1,913 views
Part II of a four-part "Farms and Drones" series that analyses the possibilities of drone usage in agriculture in Africa.
All over the world, drone technology continues to advance many industries. As agriculture strives to turn to technology for new and smart practices, farmers and agricultural stakeholders are exploring ways to make the most of their land, crops and resources.
So with the introduction of drones, farmers are excited that the technology will help tighten their profit margins, support them to operate more efficiently, and with greater ease than ever before. For agricultural stakeholders and organisations, the technology can afford them the opportunity to provide farmers with precise data of their farmlands and to detect issues well before time and act upon them, as well as make regular visits to check on their crop health knowing exactly where to go on their farmland and which crops to focus much attention on.
But already in use in countries like Japan and Brazil, the question that has been looming over the continent is if drones can truly transform agriculture in Africa.
Having participated in a hands-on, intensive UAS training in Paris, France (courtesy of CTA – Technical Centre for Agricultural and Rural Cooperation and Airinov), Farmerline's Software Development Associate, Pascal Adomako, argues that the technology could revolutionize agriculture on the continent by boosting crop health, improving field management practices, reducing costs and increasing yields.
• Farmerline's Pascal Adomako (far left) at the CTA-Training in France.
"Drone technology will give the agriculture industry a high-technology makeover, with planning and strategy based on real-time data gathering and processing," he said. "In Africa, drones can help farmers identify and develop efficient planting, crop rotation strategies, irrigation patterns and harvesting methods by using mounted sensors to achieve these goals. The technology can also produce precise 3D maps for early soil analysis at the start of the crop cycle which is useful in planning seed planting patterns."
Pascal further makes the case that drones will provide precise information for crop assessment and management for most farmers in Africa. "If used rightly, drone sensors will be able to detect various crop stress levels and provide vital information on the crops and prompt actions to take with the goal of optimising returns on inputs while preserving resources."
Pascal also mentions that drone technology will immensely improve the spraying and irrigation of crops. "With the kind of sensors available now, drones can generate vegetation indices which will help to determine the relative density and health of crops, heat signatures and the amount of energy or heat emitted by crops. These together with ground scans influence the application of precise amounts of liquids(water, pesticides, insecticides etc). Incorporating various distance-measuring technologies available (eg. LIDAR) enables calculated and modulated real time spraying of fields with respect to varying distances from the ground. The result: efficient and even coverage with less time used."
Farmerline, which has started to experiment with drones to see how it changes the landscape of agriculture, is undertaking pilot services to help farmers and farming organizations to optimize the use of inputs (seed, fertilizers, water), to react more quickly to threats (weeds, pests, fungi), to save time crop scouting (validate treatment/actions taken), to improve variable-rate prescriptions in real time and estimate yield from a field.
"This innovation from Farmerline is great for the agricultural sector," Pascal clarified. "Testing the technology on a rice farm in Kumasi showed the various data/information generated from the drone flight. Data such as this can make the farmer quickly detect infestations and take decisive countermeasures to work against the threat of crop loss."
Drone services for small-scale farmers in Africa: is it a real need or just another buzzword?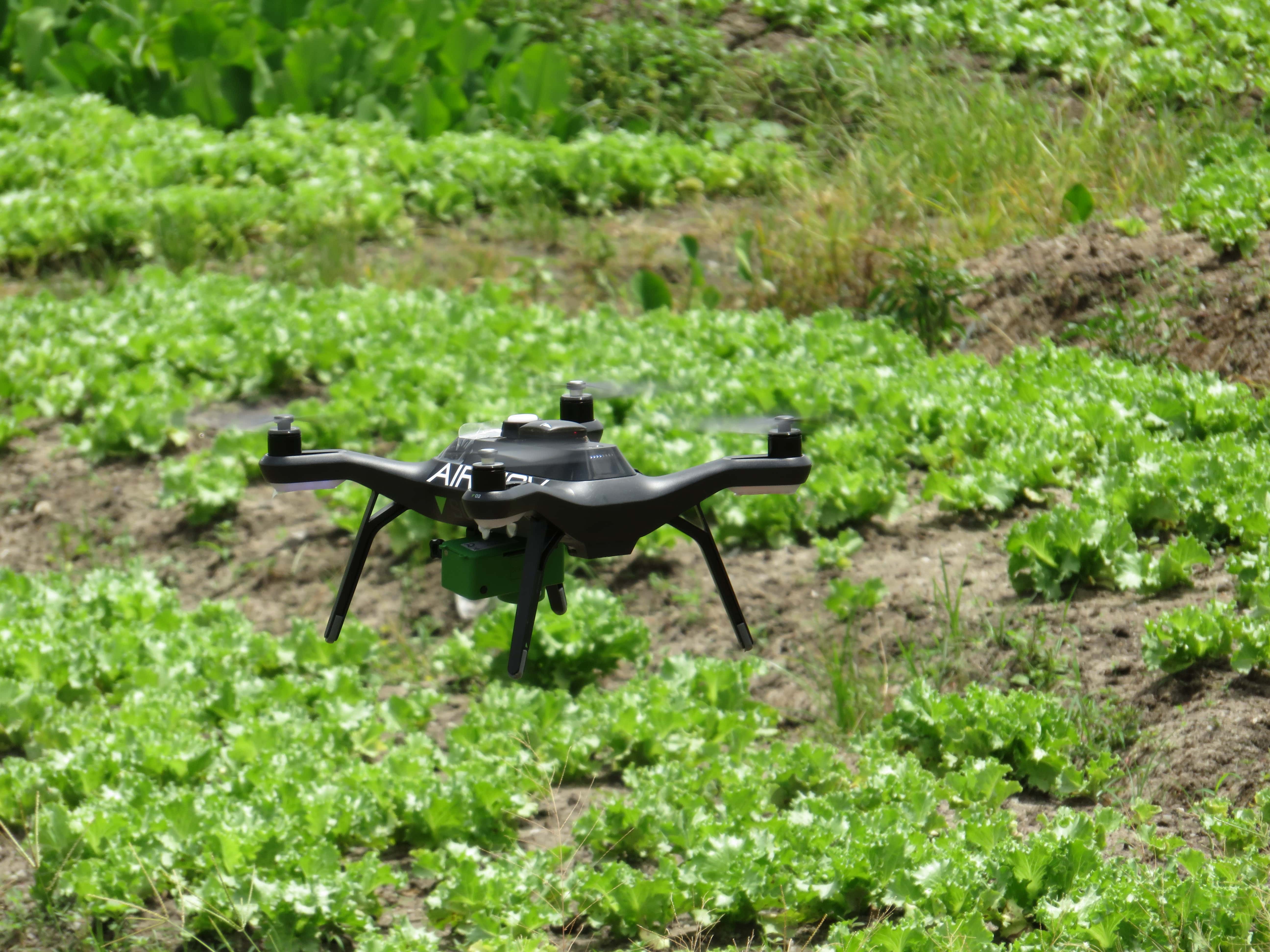 May 22, 2017, 2,326 views
Part I of a four-part "Farms and Drones" series that analyses the possibilities of drone usage in agriculture in Africa.
The rise of digital technology has radically changed the world in which we live. Thanks to technology, nearly anything you can imagine is only a few clicks away. Making a video call to your parents living overseas, for instance, or watching a movie with a mobile device even when you are travelling is possible with the technology that we have today.
Besides these changes in our personal lives, technology has also changed the face and the pace of how we do business. Business processes have been modified and organisations are now working much more efficiently than ever.
One such line of business that has benefitted the most from the radical changes of technology is agriculture. Today, with technology, it is even possible to grow crops in a desert using agricultural biotechnology.
But amidst all these many technological changes and innovations, one new tool looks to play a more pivotal and extremely helpful role in the agricultural industry; and that is the unmanned aerial vehicle (UAV), popularly referred to as drones.
With the world's population projected to reach nine (9) billion people by 2050, experts expect agricultural consumption to increase by nearly 70 percent over the same time period. In addition, extreme weather events are on the rise, creating additional obstacles to productivity. For this reason, agricultural producers must embrace revolutionary strategies for producing food, increasing productivity, and making sustainability a priority. Drones are part of this solution, along with closer collaboration between governments, technology leaders, and industry.
For Pascal Adomako, Farmerline's Software Development Associate, drones will provide a boom in the sector being able to achieve precision farming. "We are standing on the brink of a technological revolution that will fundamentally alter the way farmers work and approach agriculture."
But the real question that has been asked is; can advances in drone technology genuinely provide promising solutions to an agricultural hotbed in Africa?
"I truly believe that drones bring the most exciting potential to marry the real and vast physical farming challenges of Africa with the digital revolution," Pascal says. "Drones will allow farming in Africa to become a highly data-driven industry, which eventually will lead to an increase in productivity and yields", he adds.
Pascal also argues that due to their ease of use, drones can be used for producing time series animations showing the precise development of a crop.
"Such analysis, especially in Africa, could reveal production inefficiencies and lead to better crop management. With those possibilities in mind, drones will transform agriculture into a high-tech industry for the first time, with decisions being based on real gathering and processing of data."
Forbes names Farmerline CEO as one of Africa's 30 Most Promising Young Entrepreneurs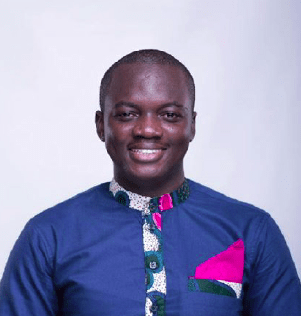 March 27, 2017, 1,606 views
Across the African continent, a lot of achievers are making waves and contributing to economic growth through entrepreneurship.
But what is even more impressive and striking is that a lot of these achievers, who are running their own companies and on a path to success, are young and have significantly less experienced. They are taking their passion and expertise and trying to do what many established entrepreneurs have strived to achieve: turn their start-up into a brand.
One of such innovative achievers is Farmerline's Co-Founder and CEO, Alloysius Attah.
Together with his co-founder, Emmanuel Owusu Addai, they have built a company that empowers small-scale farmers with innovative mobile technology and information services.
Here is Forbes' feature on how Alloysius' unique story and his journey is leading Farmerline to become a household brand.
Alloysius Attah, Founder, Farmerline
Alloysius Attah, 27, founded Farmerline, a Ghanaian software company and social enterprise, in 2013. With offices in Kumasi and Accra, Ghana, and a current full-time staff of 23, Farmerline builds technologies to connect rural customers to information, financial services, and supply chains, with an emphasis on smallholder farmers. Farmerline has developed multiple proprietary software that are used widely across different sectors. These include the Mergdata platform, a data analytics and insight solution, and PayTime, a credit scoring and lending app that uses alternative data sources for farmers with no credit history. The company also provides content messaging to deliver good agricultural practices, weather reports, and market information to farmers, reaching beyond barriers in language, literacy, and connectivity by offering information in local languages. Farmerline's content messaging (voice and SMS), remote surveying and data collection services have been deployed across 5 countries by companies, NGOs, and governments. To date, Farmerline has reached over 200,000 users across West Africa. The recipient of numerous awards including the 2016 SEED Award and the Financial Times/IFC World Bank Group Transformational Business Award for Achievement in Information and Communication Technology, Farmerline plans to reach 1 million active users by 2020.
Ghana's 2017 Budget: An expert's perspective on the agriculture sector.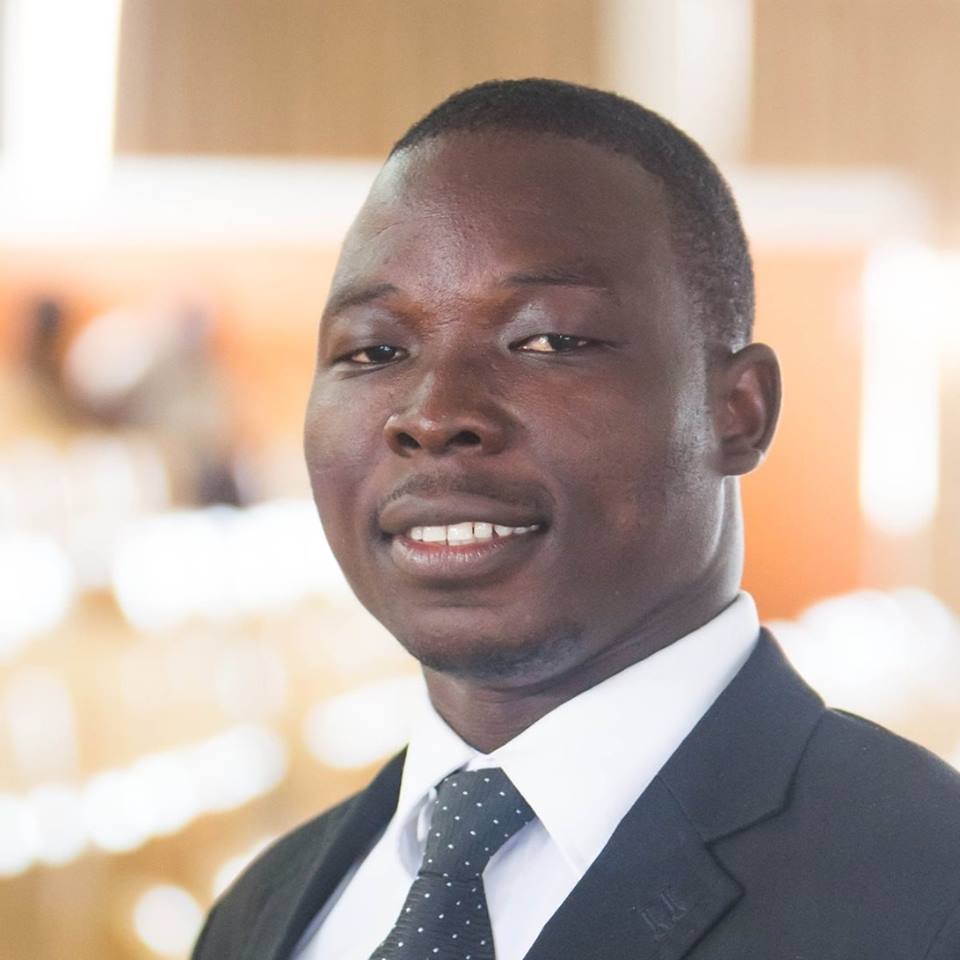 March 10, 2017, 1,545 views
Schandorf Adu-Bright, Director of Farmer Services at Farmerline
The agriculture sector plays an important role in Ghana as it is the backbone of the economy and one of the major foreign exchange earners.
Thus, the sector contributes and remains the main driver of poverty reduction as it stands enabler for more income generation and ensures food security for a large part of the population. So after Ghana's 2017 Budget had been read, Schandorf Adu-Bright had an interview with Luv FM and Focus FM, both in Kumasi, and writes this article looking at the focus areas of the budget in terms of farmers, rural employment and infrastructure development.
Planting for food and jobs is undoubtedly a great campaign. We, as a nation, must endeavour to increase our production. However, it is incumbent to provide and accelerate reliable and profitable market access for our cherished and hardworking smallholder farmers. Farmers do not just produce for food; they essentially produce to earn income. Often, what we witness on the field is that smallholders lose about 1/3 of their production, primarily due to the lack of market access and storage facilities. In a typical village like Ejura or Yonso in the Ashanti Region of Ghana, almost all the farmers produce crops like cassava, maize and vegetables. A situation like this means that when there is a bumper harvest, there are no buyers. Prices then drastically reduce and farmers who wait hoping to get favourable prices lose everything at the end to pests, diseases and poor storage.
The new government must avoid this. The "One District, One Factory" initiative if done right and on time will help to reduce the effect of this challenge.
Widening the net of free fertiliser distribution projects to 180,000tons is a giant step. This is expected to boost cocoa production for this year. But before we jump into celebration about this, let us ask: how much of the quantities of the fertiliser written on paper and distributed to the district actually go down to the field – the cocoa farm?
The free fertiliser project has huge challenges with distribution and smallholder farmers' access. From Farmerline's interactions on the field, the following are the issues:
Poor timing of distribution. The ideal time for fertiliser application is May when the rains start to pour. Unfortunately, most farmers receive their free fertilisers in August.
Inadequate quantities.
Unmapped farms or non-members of the group are excluded.
Lack of education on fertiliser application and spraying chemicals use.
Government free quality fertiliser is not available on the market for sale to farmers who can afford.
Lack of effective monitoring, verification and evaluation.
So the point, what mechanisms is the government adopting to ensure adequate accessibility of these inputs by the smallholders.
To solve these issues, the government will need innovation technologies like Farmerline's Mergdata to facilitate verification.  Again, National Identification will also be helpful in the verification process of these deliveries.
The government must be applauded for boosting the funding in Agriculture. Agriculture has always been underfunded. Item 785 of the 2017 budget, the government revealed that GHC335.14 million was the planned expenditure for the agric sector in 2016. This was miserably slashed down to 50% amounting GHC181. 29 million. About 90% of this actual expenditure went into was spent on poverty-focused expenditures such as the Fertilizer Subsidy programme and the establishment of Agricultural Mechanisation Service Centres, among others to boost agricultural production. For 2017, a total of GH¢450.33 million is estimated for this sector. An amount of GH¢421.52 million of this allocation, representing 93.60 percent, will be spent on the Fertilizer Subsidy programme and the Agricultural Mechanisation Service Centres, among others.
Now the question is, how much goes into extension service delivery at the district levels and the running of the various MoFA directorates? These offices are mostly under resources and extension officers lack funds for fuel and transport to do their works.
One key thing here is, the 93% budget allocation for Fertilizer Subsidy Programme exclusively targets the cocoa sector. So what happens to other commodities like rice, maize, sorghum, cassava and etc. All of them to share the remaining 7%, this is woefully inadequate. Why is cocoa sector given that priority, cocoa has reliable and profitable market access?
So, I think, the government should also give deserving attention to the non-cocoa sectors in the agriculture space.
Lastly, it will also be great for the government to make a commitment to advancing rural finance and credit access by smallholder farmers.
As Farmerline's Director of Farmer Services, Schandorf manages a team of eight and he is responsible for leading training workshops for farmers, conducting user research, collecting data, advocating Farmerline's initiatives, and monitoring and evaluating their impact. On behalf of Farmerline, Schandorf has trained more than 5,000 small-scale farmers to adopt and benefit from Farmerline's voice messaging technology.  Schandorf has rich experiences in rural financing.
Ghana's Tourism; Still an unpolished diamond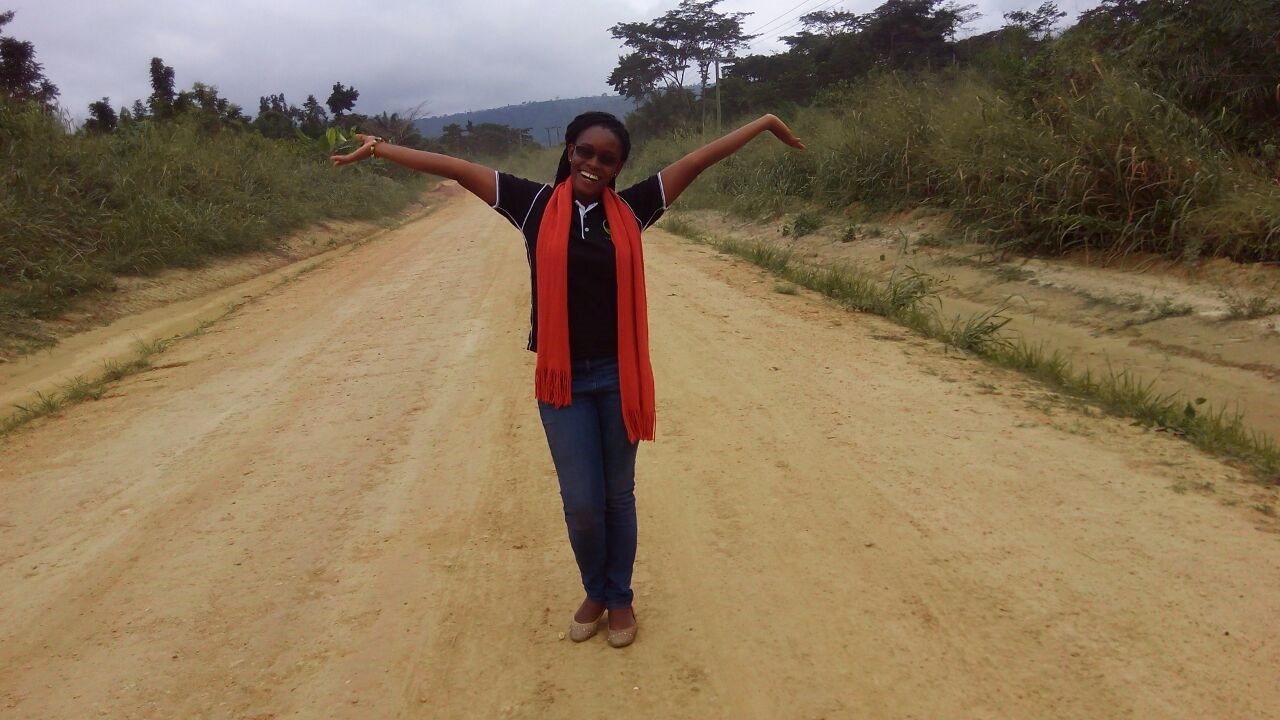 November 25, 2016, 2,362 views
On the Asiwa-Anyaso road in the Bosome Freho District of the Ashanti Region
Throughout my childhood and adult years, I have always carried special pride in my heart for Ghana, the country of my birth. And that special pride is fueled by wonderful memories of wandering on the streets with my school friends, playing with my siblings at home and going to church with my parents, taking visits to Accra Zoo and other interesting sites in Ghana, as well as receiving gifts from relatives at Christmas and having fun at family outdoor parties in the golden sunshine.
But my time at Farmerline, which involves working with farmers and other actors in the agriculture space, exposes me to different adventures.
Each time I hit the road for work, I'm taken on a journey of an amazing country filled with beautiful nature, amazing people, and inspiring art and culture. My interactions with small-holder farmers spread across the country allows me the opportunity to see what influence people in hidden parts of the motherland can have on your humanity.
So in all my trips and experiences, one question keeps popping up; why is such a beautiful country like Ghana still poor?
I have read about African countries like Kenya, Uganda, Tanzania and South Africa who have turned their raw natural habitats and wildlife resources into money generating ventures.
What is Ghana getting wrong? What needs to be done to get Ghana on the same pedestal to also chalk such successes?
And the word that comes to mind for me is ECOTOURISM!
In a decade (1983 – 1993), the percentage of visitors to Kenya rose by 45%, and 80% of the tourism market was drawn by wildlife which generates one-third of the country's foreign earnings.
What is Ghana missing?
At Betenase in the Sefwi Akontombra District of the Western Region
Ghana is endowed with many geographic features which can be harnessed for ecotourism. There are however a few ecotourism sites being patronised such as the Kakum Forest, Mole National Park, Wli Water Falls, Butterfly Sanctuary, etc. Nonetheless, in most of the villages and towns I have visited, I see numerous potential tourist attraction sites worth unearthing. The glorious vegetation with rare tree species, communities engulfed by magnificent mountainscapes and hills covered by clouds, streams flowing through the forests, extraordinary carved rocks and roads arrayed with bamboo trees and beautiful cocoa farms that will whip up a desire to become a farmer. The International Ecotourism Society (TIES) defines ecotourism as "responsible travel to natural areas which conserves the environment and sustains the well-being of local people".
The rich cultural traditions of Ghanaians and undeniable hospitality shown to all people are worth noting and will spearhead Ghana's ecotourism into another pedestal.
Ecotourism in Ghana's remote areas will improve the livelihoods of indigenes; provide employment for many especially the youth whiles increasing the country's foreign exchange.
Zimmerman once said "resources are not; they become". Beautiful sceneries in Sefwi Wiawso (Western Region), Fiaso (Brong-Ahafo Region), Tsarley Kope (Volta Region), Jagluu (Upper West Region), Tebeso, Nyakumaso, Wioso all in the Ashanti Region and many others are still waiting for their time to shine!
Let us see with new eyes the many potentials lying within this naturally wealthy country!
With Farmerline's Farmer Services team in Adansi North
As illegal mining wins, agriculture suffers.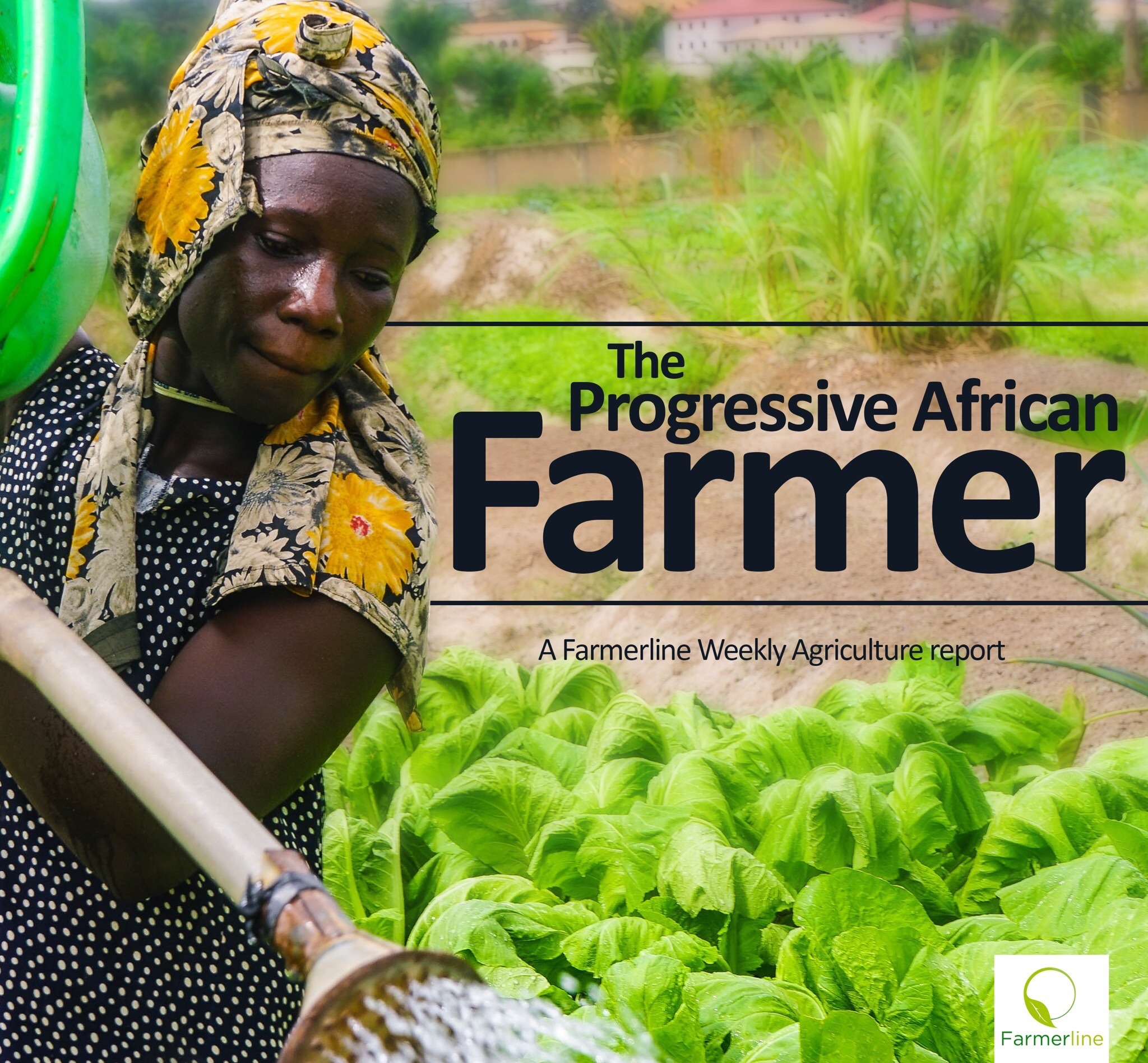 November 24, 2016, 1,564 views
A story of how "galamsey" threatens the livelihoods of thousands of smallholder farmers whose land it destroys.
Every morning before the sun rises in Agyareago, a farming community in the Asante Akyem District in the Ashanti Region of Ghana, young miners trek in single file, carrying pick axes, head pans, hammers and shovels.
They walk towards the eastern bank of the Enunu and Oweri rivers where they make a living from cutting trees, digging into the ground, overturning rocks and pushing the rubble into the river, further clogging a stagnant water body with mud.
They cut and burn wood to fuel their makeshift camps. They use mercury and cyanide to separate gold from the rocks, and then flush the toxins into the soil and two rivers.
This has become a worrying trend.
A once promising agricultural area is on the brink of collapse.
Until its current state, Agyareago was known predominantly for its cultivation of cocoa and plantain, as well as filled with well-tended farmsteads of maize, cocoyam and cassava.
Now the village that is about a mile away from Odumasi and two miles away from Konongo has turned to a ghostly scene of wasted fields, trees ripped up by their roots and left to rot, gaping holes in the soil, plantations cut and burned.
In a visibly disturbed appearance and tone, Nana Akwasi Nti, Chief Farmer of Agyareago, cries out that the boom in illegal mining is fiercely driving away young farmers.
"Community farm lands are gradually reducing with a shift of mind to galamsey," he says. "Today, one can count very few palm, plantain and cocoa plantations. There is also a low record of vegetable cultivation here. The current site they are using for their galamsey activities has a very rich soil type that is good and was previously the main site for the cultivation of okro, beans, garden eggs, pepper and oil palm. But these crops had to be cleared for the operation of galamsey."
Another outcry of the people in the area is how illegal mining has created population imbalances between the old and young in the farming area. "Farming has been left at the mercy of the older population between 45 and 80 years with a few between the ages of 30 and 45," Nana Akwasi Nti confesses. "Some of the aged farmers, because they are unable to do most of the farming activities, have their farms managed by caretakers who usually are not as productive as they would have been. This has led to low yield and poor income."
Despite new laws that are supposed to ensure illegal mining is stopped, nothing of note has happened.
"We have done all we can; we have complained to authorities without much help," Akwasi says.
In a desperate clamour and appeal, Akwasi urged all concerned parties to help curb the threat that 'galamsey' possess before the country's farm lands are totally taken over.
"Government, chiefs and key agricultural stakeholders need to start taking serious measures to stop this," he counseled.
"If not, illegal mining will destroy the country's agricultural sector in the next few years."
Article by Farmerline's Farmer Services Team
*Galamsey- a local term in Ghana for illegal small scale mining activity or mechanism to extract gold and other mineral resources, usually involving digging small working (pits, tunnels and sluices) by hand.
Latest Post
Categories
Tags
Subscribe