Blogs
Braving the pandemic: How this regal farmer thrived through COVID-19.
December 24, 2020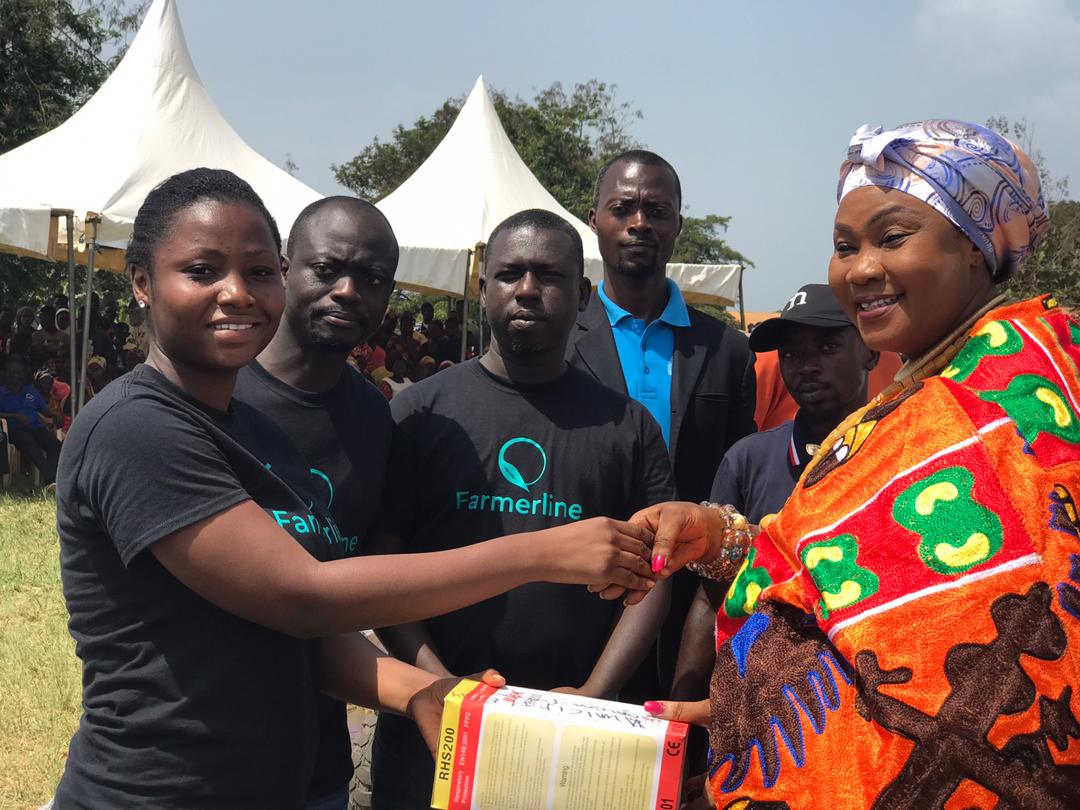 Nana Abena Frempomaa II, Queen mother of Bobene is one of the farmers whose hard work and contributions were awarded during the just ended farmers' day celebrations in Ghana. Despite her success, the industrious queen mother was not spared from the adverse effects of the Covid-19 pandemic. However, like many farmers, the pandemic has further exacerbated the already existing challenges she had to deal with as a farmer in rural Ghana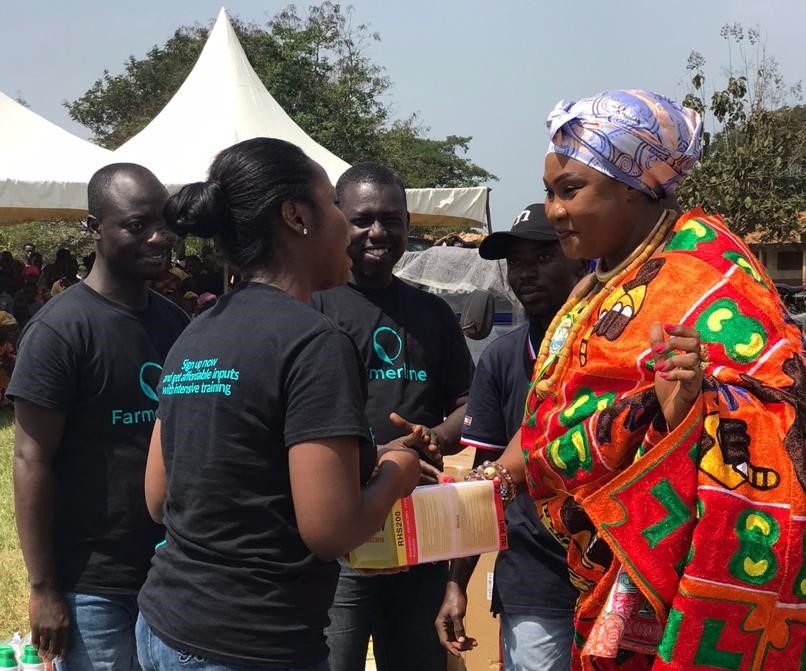 In a conversation with her, she narrated with sadness how her farm's productivity significantly dropped this year, attributing it to COVID-19 crisis and also to the erratic rainfall patterns.
"It hasn't really been a good year to me as a farmer and to other farmers as well. One, because of the Covid and also the rains stopped earlier than usual. And after the heavy season from January to June/July, the crops were okay. But the latter part of the season, that's from August till now, was not favourable at all and this greatly affected our farm activities and yields", she said.
It is, however, refreshing to see rural farmers like Nana Abena Frempomaa II, put in extra work and resources despite this year's challenges to rise above her peers and continue to contribute to the growth and sustenance of this nation.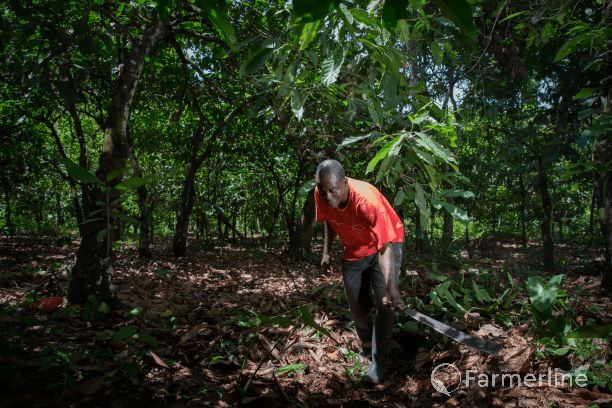 She credits her success to her unique farm management style, good leadership skills and hands-on approach. She grows cashew, pepper, sugar apples (sweetsops), groundnuts, beans and cassava. In spite of the size and diversity of her farms, she always found time to provide direction to her farmhands and ensure that all COVID protocols were strictly followed on her farm.
"Some farmers leave their work for the labourers but for me, I work hand in hand with them. My constant presence on the farm means I also experience the day to day challenges and find progressive solutions that make the work move faster and ensure things are done properly. As a good leader, you should always be out there with the people and help them through their problems."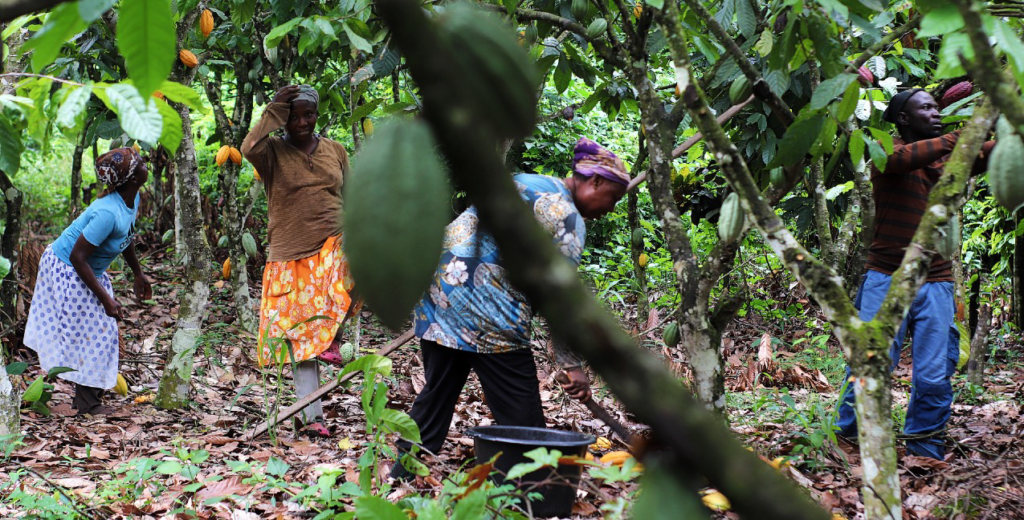 She is also optimistic about the coming year, hoping that it will be more progressive for herself and her people in the farming community of Bobene.
"Despite everything, we give thanks to God. If the rains had been heavy as expected the pandemic may have affected many people. God knows best, I am just hoping for the best for now. We have more years ahead of us and we can do well, by the grace of God."
She also expressed gratitude to the government of Ghana and acknowledged the efforts of the Ministry of Food and Agriculture while demanding for more to be done to support farmers.
"The Government and Ministry of Food and Agriculture were very instrumental in keeping us all afloat throughout this pandemic. Their efforts ensured that we had food to sustain us during this pandemic. Moving forward more should be done to provide every farmer with subsidised inputs and financial support" said Nana Abena Frempomaa II.
Similar sentiments about the impact of COVID were shared by other farmers like Khadija Benewaa, a farmer at Adansi Domeabra, a town many miles away from Bobene. Khadija also shared that the pandemic and poor rainfall created an artificial scarcity that increased the prices for farm items used extensively by farmers.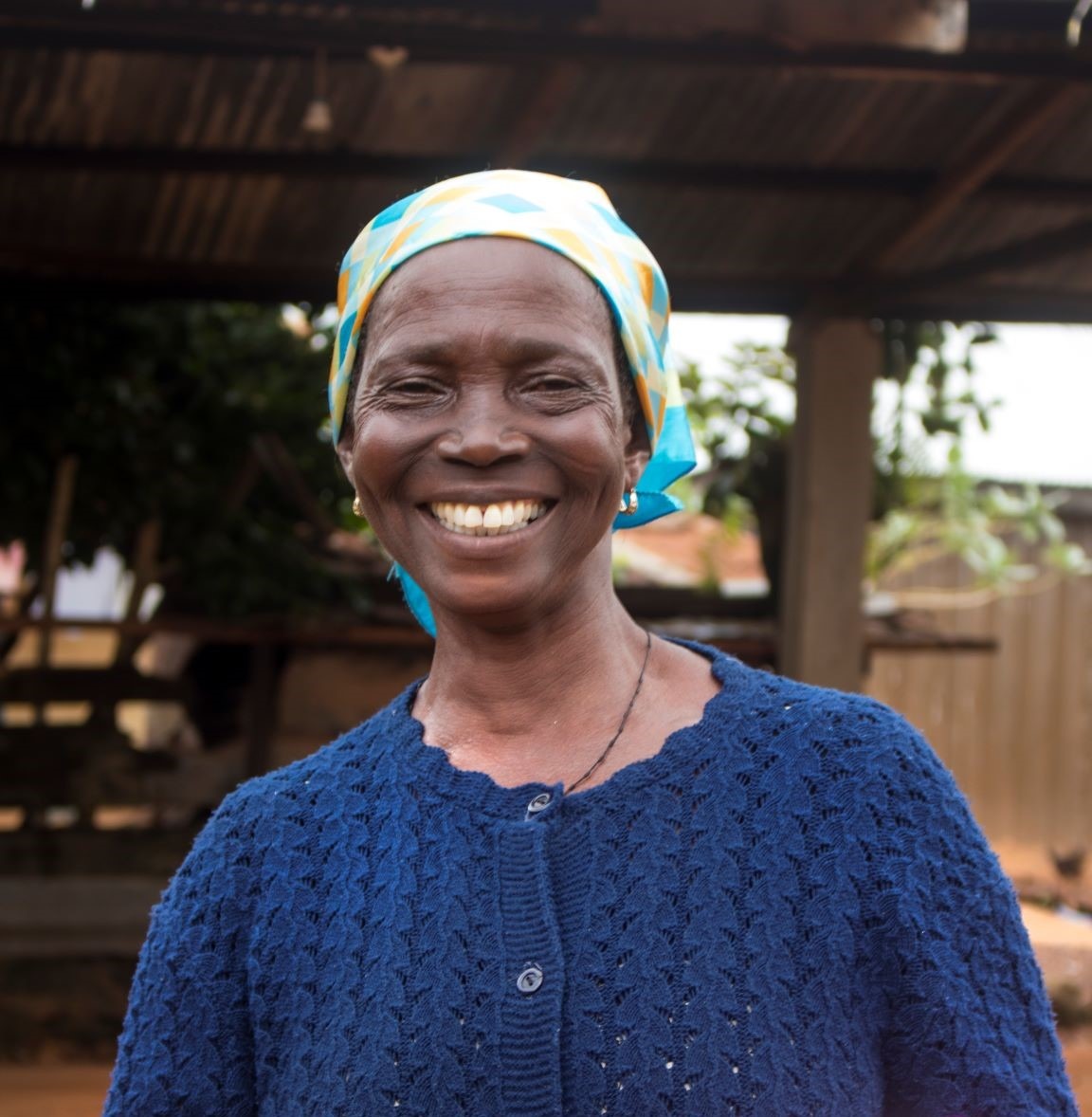 George Boateng, a cocoa farmer at Yonso also shared how the Covid-19 pandemic affected access to farm labour.
"We rely heavily on farmhands, especially during the start of the season because we need to clear and prepare our lands. These farmhands mostly travel in from Burkina Faso and Togo. Due to Covid-19 most of these farmhands were unable to return for this season's work. Borders have been closed, and this has affected our work on the farm greatly", said George Boateng.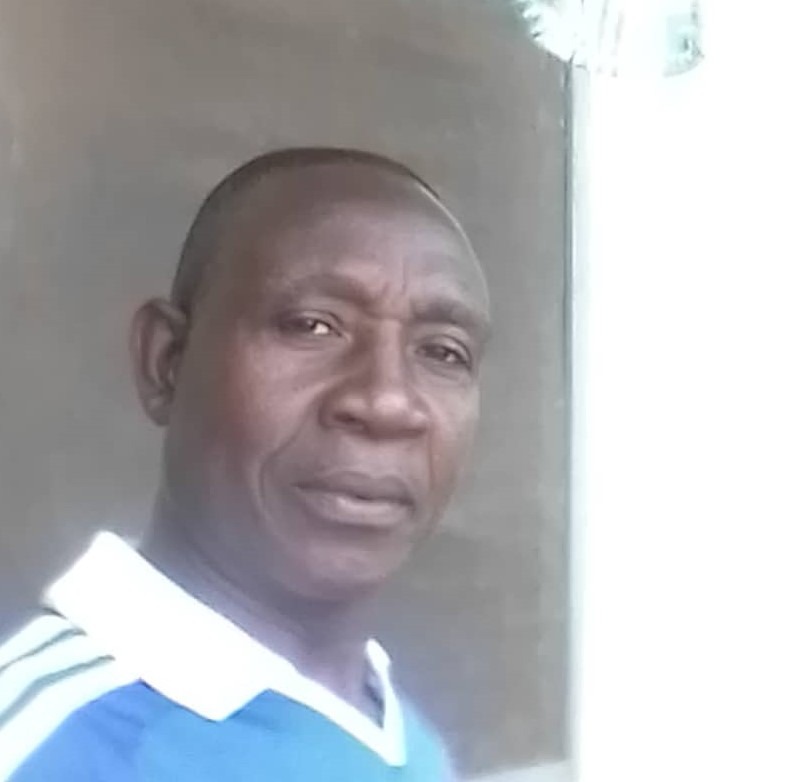 George also added that farm produce were not making their way to the markets nor commanding higher prices to expand their profit margins due to the limited movement imposed by the pandemic.
Limited access to market, climate information and inputs are some of the existing challenges farmers deal with that have been exacerbated by the Covid-19 pandemic. Over the years, Farmerline has responded to these by using technology and extension services to serve farmers with information, knowledge and quality and affordable inputs. So far over 40,000 rural smallholder farmers have benefited directly from our services this year.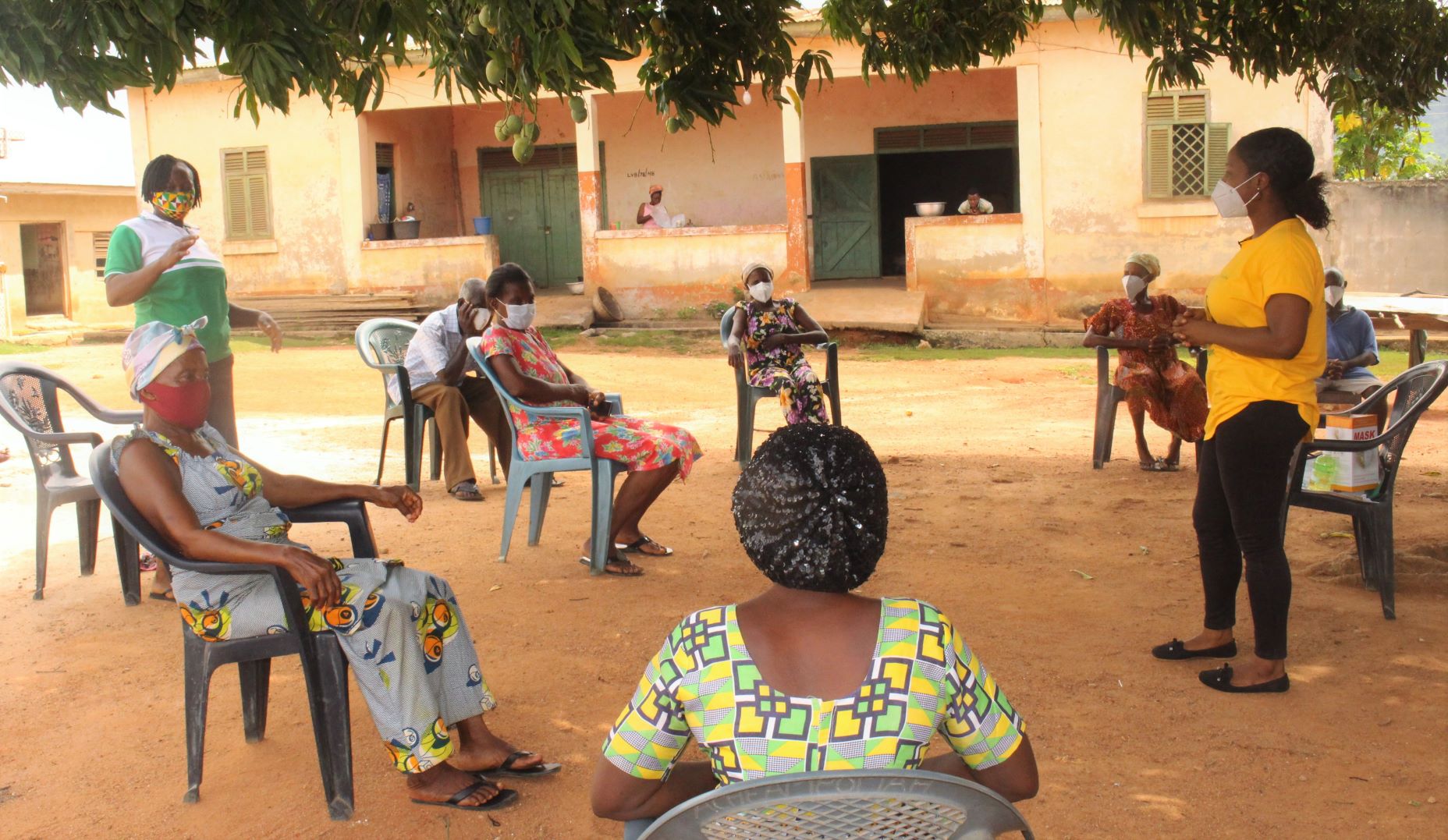 However, the Covid-19 pandemic has made it clear that there is so much more to be done to help farmers overcome these challenges and earn better profits. In response to this Farmerline has stepped up its efforts to provide market access opportunities for farmers in Ghana and Ivory Coast. This adds up to efforts we made in the early days of the pandemic where over 18,000 farmers in Ghana and Cote d'Ivoire were sent vital information on Covid-19 through mobile voice messages in 7 local languages and French.