Blogs
Boosting the 'ground force' with intentional field and leadership training
June 25, 2019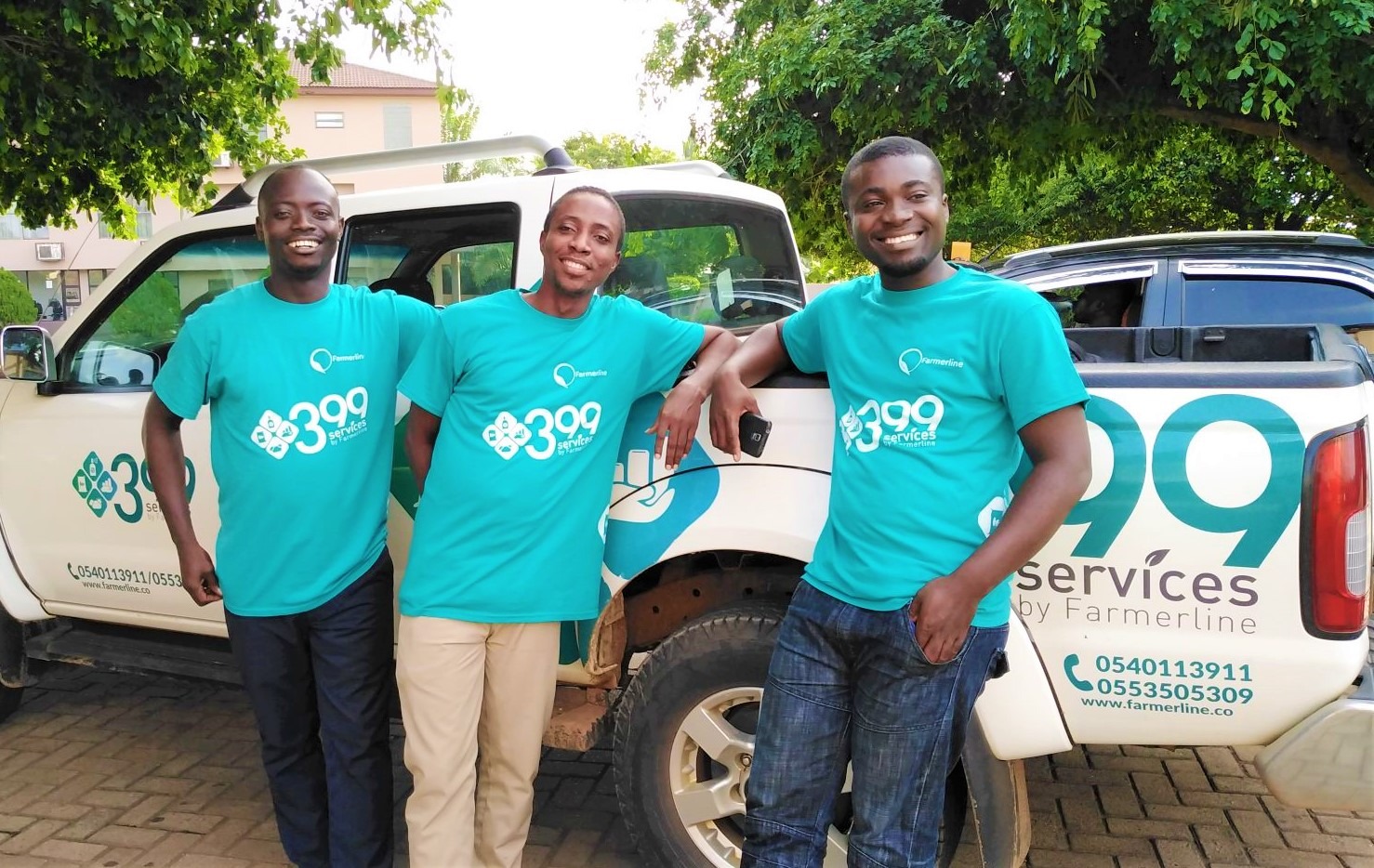 Field agents are the true connectors in most industries. They enable direct interactions that humanise brands and organisations allowing for stronger affiliations and a great feedback system. In the agriculture value chain, field agents are the sustainers and enablers of last mile transactions between farmers and other players. Their involvement in products and service distribution channels is a requirement to successfully manage a robust agriculture extension or distribution service in most developing regions.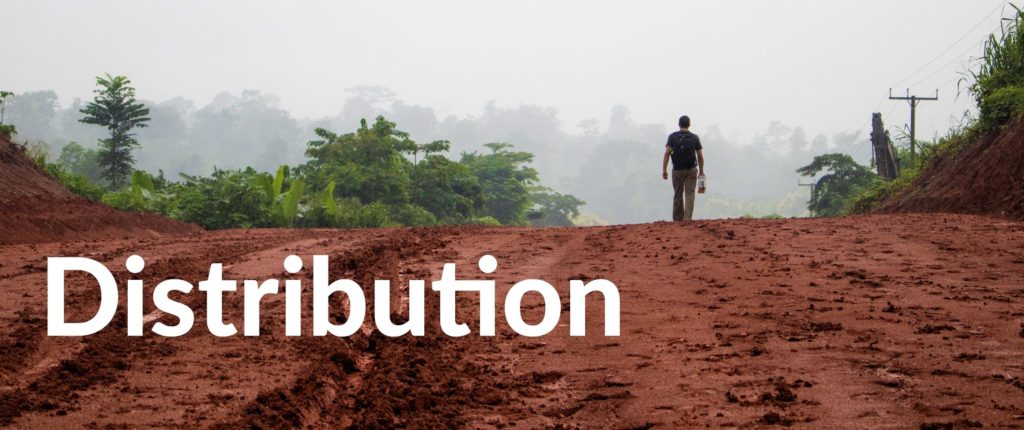 Systems and conditions in some developing regions make it challenging for agriculture service providers to easily distribute essential products and services to farmers who mostly live and work in remote communities. Connecting these communities to larger markets, therefore, involves huge investments. The Miller Center for Social Entrepreneurship describes such investments as 'accounting for poor infrastructure, retaining and growing a large network of motivated agents'. Farmerline's mission to directly impact farmers' lives and businesses, drove it to develop a unique distribution model which relies on people and technology right from the beginning of its operations. Farmerline's network of over 200 smartphone-empowered field agents travels far and near to deliver vital services and information to farmers' doorsteps. In order to sustain and grow its distribution system, Farmerline has, over the years, heavily invested in the field agent network. Agents are equipped with essential resources for field work and are given world-class training in using the Mergdata Platform, sales, leadership and communication. The organisation has partnered with renowned experts in these areas to deliver hands-on training that improves agents' fieldwork.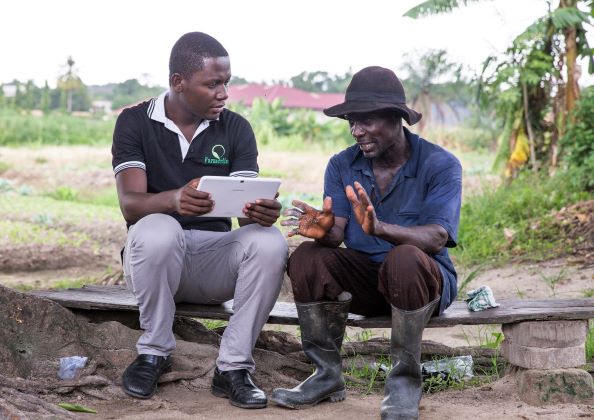 The training modules are also focused on equipping agents to overcome challenges while in the field. Earning the trust of farmers is one of the major challenges. By learning better communication techniques, agents are able to listen and interact in a manner that earns them farmers' trust and attention. Earning a farmer's trust allows further interactions that build understanding, informs Farmerline's solutions and enables farmers to easily adopt the solutions.
The trainings are also delivered to boost agents' ability to execute their work efficiently and thrive in the field no matter the condition. Whether working in a team or as an individual, agents are given skills that help them to come up with solutions even in situations where they may not be fully equipped to handle. They have clear roles and expectations that enable them to also work efficiently as a team. They are therefore able to focus on the most important things while saving time and resources.
Fieldwork is tough and comes with a lot of unforeseeable challenges. Training field agents is vital to keep them confident and motivated about their work. Training improves their skills and their approach to work. It allows them to stay focused on the goal of transforming smallholder farmers into successful entrepreneurs and keeps them driven to achieve this goal one community at a time.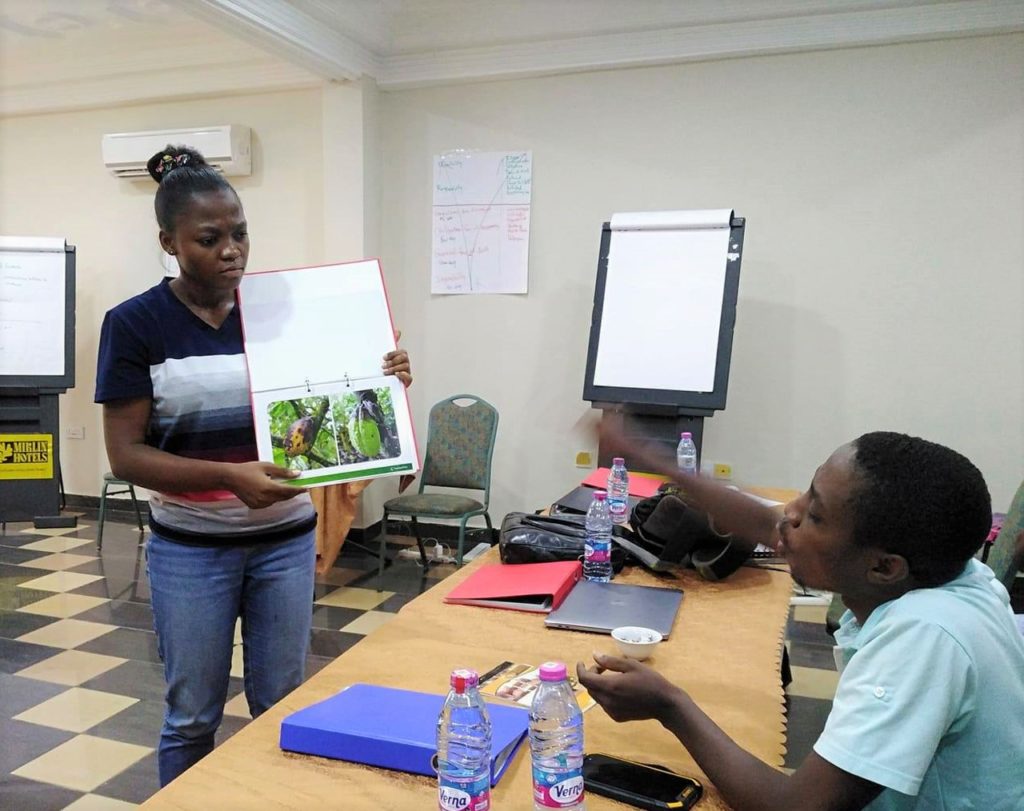 Investing in field agents has enabled Farmerline's operations to make great impact. According to a recent 3rd party impact assessment conducted by Acumen Lean Data, 65% of the farmers reached are receiving quality and affordable inputs for the first time. 89% of them are satisfied with the service and would like to continue working with Farmerline. The field agent network has been able to reach some of the most vulnerable farmers as 54% of the beneficiary farmers live below the poverty line. Over the next three years, Farmerline plans to leverage it's agent network and technology to connect over 126,000 farmers in Ghana to extension services.
Farmerline's growing field agent network is made up of a hierarchy of passionate people who move products and services from national centres all the way to individual farmers in farming communities. They connect smallholder farmers to information services; weather forecast, market prices and good agricultural practices. They also deliver quality and affordable farm inputs directly to the farmers. These field agents are at the heart of Farmerline's operations, deploying last mile digital tools that facilitate subsequent interactions and transactions with farmers.
Learn more about our distribution model and the people who drive its success.