399 Information Service
Real time agriculture education on your mobile. Anytime, anywhere. We partner with mobile networks and agricultural organizations to distribute our content to farmers across Africa.
Access and pay for weather forecasts, market prices and GAPs on your mobile.
All contents delivered via voice in local languages.
Customized information to your location and stage of production.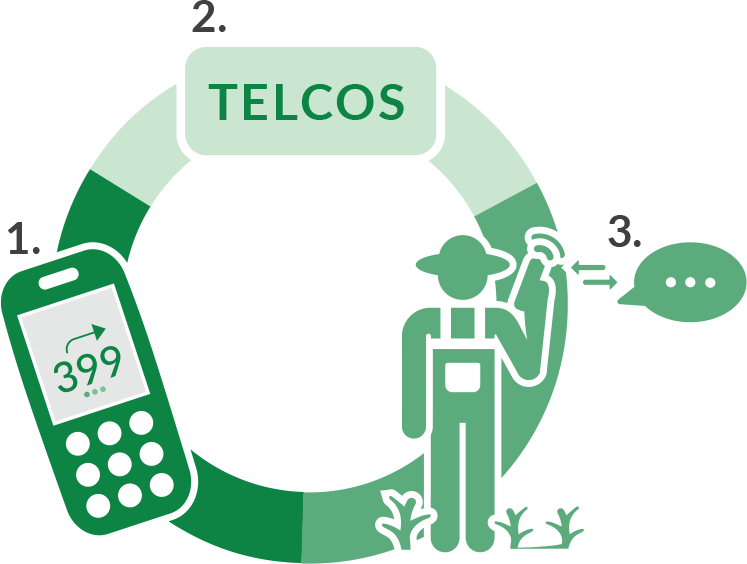 SAMPLE VOICE MESSAGE
ENGLISH - Tips on maize planting
TWI - Mushroom farm location precautions
Engagement Platform Powered by Mergdata
Data-driven communication platform for businesses working with last-mile customers. Increase productivity of smallscale farmers through high-quality information services and in-person trainings.
Send customized voice and SMS messaging in any language.
Instantly deploy mobile campaigns anywhere in Africa, and across the globe.
Compatible with smartphones and feature phones.